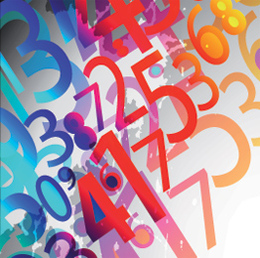 Office Space: March, 2011
I.T.
You never leave home without your favorite gadgets—but now cutting-edge accessories allow them to perform even better. Here are a few of the latest hits.
Charge it. An iPhone case is an essential, but one that doubles as a backup power supply is even better. The iKit NuCharge case for iPhone 4 can double your battery life. $64.95. Next-generation headset. The Jawbone ERA Bluetooth earpiece includes HD Audio, caller ID and a built-in accelerometer that reacts when you remove the ERA from your ear. $130. Get smart. Apple's own Smart Cover magnetically attaches to the iPad 2, transforming from a case to a portable stand, and waking up the iPad upon opening. $39-$69. Laptop to go. Motorola's Atrix smartphone becomes a pocket-size PC with the use of an 11-inch super-thin Lapdock, which turns the phone into a fully functioning Ubuntu-based laptop. $499.
On the Books
If the mere thought of tweeting sends you into a panic, your youth marketing skills could use an upgrade. Tina Wells, the founder and chief executive of Voorhees' Buzz Marketing Group, has a new guide to doing business with the millenial market. Chasing Youth Culture and Getting it Right: How Your Business Can Profit by Tapping Today's Most Powerful Trendsetters and Tastemakers (Wiley, April 2011) offers an analysis of how brands have succeeded and failed in their youth marketing efforts, along with a guide to the behaviors of young consumers and the ways companies can effectively reach them.
Crunching the numbers
16.3%: Portion of residential mortgages that are underwater in New Jersey, as compared to 23.1 percent nationwide, according to CoreLogic. The state has a 62 percent average loan-to-value ratio on home mortgages, better than the 70 percent national average.
7.6%: Decline in Atlantic City casino revenues for January and February, compared with a year ago. Revenues dipped to $3.6 billion for all of 2010, a 9.6 percent decline.
92%: Approval rating of Gov. Christie among 1,000 New Jersey CEOs and CFOs surveyed by Cherry Hill's Alloy Silverstein Group.
69%: Portion of those surveyed who support repealing the health care reform act.
70%: Portion of respondents who "see no evidence of new jobs in their industry or local job markets."
5,200: Increase in private-sector jobs in New Jersey in 2010, according to the Department of Labor and Workforce Development
22,000: Decrease in public-sector jobs last year.
$350 million: Amount New Jersey expects to add to its revenues in 2013 if New York cuts the income tax on its wealthiest earners from 8.97 percent to 6.85 percent. (That's because New Jersey would collect the difference from commuters who live in the Garden State but work in New York.)
15th: Greater Philadelphia's rank, out of 15 major U.S. metropolitan areas, in the Kauffman Index of Entrepreneurial Activity. Only 150 out of every 100,000 people in the area launched new businesses in 2010, a decline from 180 the previous year. That's compared with an average of 340 across areas surveyed.
Published (and copyrighted) in South Jersey Biz, Volume 1, Issue 3 (March, 2011).
For more info on South Jersey Biz, click here.
To subscribe to South Jersey Biz, click here.
To advertise in South Jersey Biz, click here.