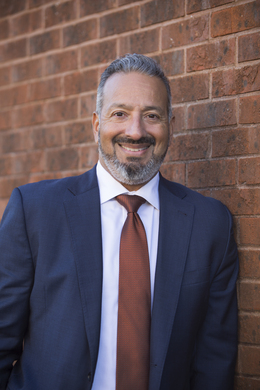 7 Magic Marketing Moves You Need to Make Now
Glenn Davila of Performance Marketing shares the most successful ways a business can make an impact on customers.
Today's most successful marketing strategies need to be multifaceted in order to be effective. No one knows this better than Glenn Davila, owner of Performance Marketing, who has spent over two decades in the industry, running a full-service firm that provides expertise in digital marketing, public relations, website design, creative advertising, media buying, signage and more.
Even in a world so dependent on digital communication tools, he says there is such a thing as being too digital heavy in marketing. "Digital is great because it's sexy and trackable and flexible, but it doesn't engage all audiences in the same way," Davila says. "Older audiences don't use digital media in the same way as younger audiences, so it won't have the same impact. It's like the old saying of 'what is the sound of one hand clapping?' Marketing needs multiple mediums to make it work effectively."
Davila says every good road map for marketing needs a strategy, and Performance Marketing can be a reliable navigator, creating a clear path to the client's destination. South Jersey Biz spoke with Davila about the "7 Magic Marketing Moves" that all organizations should be making now.
1. Contact your Current Clients
Your first priority should be to strengthen the bond with your current clients. Anyone who's taken Business 101 can tell you that keeping existing customers is less expensive than acquiring new ones, and it goes deeper than your bottom line. Investing in present relationships and finding new and impressive ways to service them allows you to establish a tight bond with your clients. Contact your clients directly and assure them that you are devoted to helping them reach all of their goals and keeping them involved in the process. Once those relationships are as tight-knit as possible, then you can focus on getting new clients.
2. Build a NEW Marketing Plan (and Write it Down)
If you didn't have a marketing plan before, you need one now. If you did have a plan before, you need a new one that reflects current realities. Begin by determining your objectives and deciding how you can achieve them with your current resources by choosing which strategies you'll use, how much they'll cost, and when you'll use them. Write your plan down on paper and make yourself accountable for carrying it through. Remember to analyze your efforts so that you can study what worked and what didn't for future efforts.
3. Appeal to the Emotions
Harvard professor Gerald Zaltman says up to 95% of buying decisions are subconscious. In his book, How Customers Think: Essential Insights into the Mind of the Market, he writes that unconscious urges are the true drivers behind most decision-making. Build a plan that engages potential clients on an emotional level to make your brand an obvious choice. To establish meaningful brand awareness, your strategy should focus on giving each potential client nine or more impressions every year, and the easiest way to achieve that is to appeal to their emotions directly. We can't dictate when potential customers will need us, but we have to build top-of-mind awareness.
4. Listen to the Community
Pay attention to what others in your field are saying. Read articles and social media posts to find out what your potential clients want, enjoy, need and are afraid of. You can only fully connect with someone if you understand them. These tactics can also be applied to studying your competitors as well.
5. Become a Thought Leader
You're an expert, right? Now is the time to show it! There are numerous free/cheap avenues for sharing your content: blog, video, podcast, social media, email, direct mail and more. Generate content often about your industry and how the changes will affect potential clients. Remember: It's fine if no one is paying attention at first. Building a following takes patience and consistent content. The longer you stick with it, the more likely you are to succeed.
6. Social Media is Free, So Use It!
Share your content through multiple social networks, all the time. Think about the medium before sending the message to ensure that you present your brand in the best possible light. When recycling your messages, evaluate each medium and tailor the message. For instance, a tweet is limited to 280 characters and may be read in an instant. What will you write with so few words to catch a potential customer's attention? A Facebook or LinkedIn post can be up to 700 characters long, allowing you to use the words you need to get your point across. An email can be as long as you want and it'll go directly to your client's inbox! So, give it your best shot.
7. Ask for Referrals
The hardest part of asking for referrals is having the courage to ask. Here's a confidence-building tip: If you believe that you are the best choice, you are morally obligated to ask for the referral! Your confidence is the best tool to inspire others to trust you, so show it!
Performance Marketing
Egg Harbor Township
(609) 646-0141