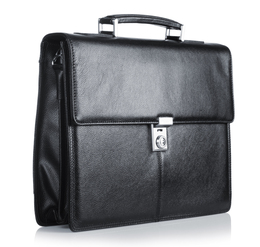 Biz in Brief
Business news from around South Jersey.
NJ TRANSIT announced that its IT team received two Intelligent Transportation Society of New Jersey (ITSNJ) awards. In addition to receiving the Outstanding Project/Program Award for technology-focused service improvements making the transit system safer and more efficient for customers, their Senior Systems Analyst Melvin Jones was named ITSNJ's Young Professional of the Year for his contributions to improve surface transportation efficiency, safety and mobility.
Additionally, Chief Information Officer Lookman Fazal was recognized by GovTech Magazine as one of 2021's Top 25 Doers, Dreamers, Innovators, while Chief Technology Officer Faisal Jameel was recognized with the 2021 HMG Global Leadership Institute Award.
In other NJ TRANSIT announcements, Chief Road Foreman Jonathan Kirby was honored with one of Railway Age's "Fast Trackers" 25 Under 40 awards for 2022. The award recognizes the critical role his work played in the successful installation and certification of the trains' new Positive Train Control (PTC) system.
The Hopkinson House Owners Association (HHOA) is working with industrial hygiene consulting company Indoor Environmental Concepts, of Runnemede, to provide hazardous material testing services associated with its HVAC system revitalization project. Indoor Environmental Concepts, which specializes in environmental inspections of commercial, residential and public properties, will be providing support to the remediation and construction teams during revitalization of the Hopkinson House, a Philadelphia 33-story condominium with 536 units built in 1963.
M&T Bank is expanding its services to ethnically and racially diverse communities by newly designating 18 of its New Jersey branches as multicultural banking centers. The centers will offer financial services in customers' preferred languages, as well as local employees who understand each community's cultural needs and nuances.
Throughout 2021, accounting and advisory firm Friedman LLP gave back to the community in numerous ways, including food and toy drives, donations of school supplies, various fundraisers and packing nearly 700 backpacks for Cradles to Crayons Philadelphia, the Friedman Gives Back committee reports in its year-end review. Volunteers' efforts, the report continues, put Friedman among the accounting industry's top 10 fundraisers last year.
New Jersey American Water has invested $540,000 into the infrastructure of Haddon Heights, which includes a project that began earlier this month. Approximately 2,700 feet of the municipality's aging water main will be upgraded from the 4- and 6-inch cast-iron water lines installed in the 1900s to a 6- and 8-inch ductile iron. The project also includes replacing two fire hydrants and 50 utility-owned service lines along the pipeline route. The improvement will increase both water service reliability and water flows for household consumption and fire protection in this community.
PCH Technologies has successfully completed its Service Organization Control (SOC) 2 Type 1 audit, a confirmation that the company maintains the highest standards and policies for security and availability after an extensive third-party analysis and verification. As many businesses consider SOC 2 the most useful certification when vetting service providers, the validation is a highly sought-after one.