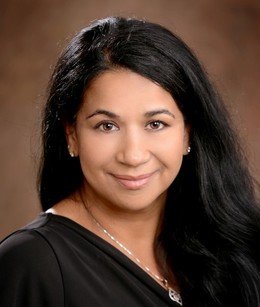 Putting the Success in Succession
Preparing in advance for a transition in leadership is critical for everyone from top executives to their employees.
Whenever someone is looking to start a new business, one of the first steps toward success is devising an effective business plan that will not only outline opportunities and set goals, but also identify challenges and help prepare for the unexpected. Conversely, as the years go on, having a solidified succession plan can be equally as important.

Whether a key executive is nearing retirement, a business owner is looking to transfer power or the unexpected passing of a senior leader forces a company to immediately address its future, it's vital to not be caught by surprise. In fact, the right succession plan can be as mutually beneficial to a business owner as it can be to their employees as it provides clear direction of the future of the company while giving a sense of protection.
The process of formulating a succession plan should be a carefully calculated one and it will take time to fine-tune. Attorneys, accountants and other competent professionals may be called upon to help guide things along. Failing to have a proper plan could cause any number of issues, not the least of which could be a loss of value to the owner.
We wanted to find out more about the importance of having a succession plan so we asked two local experts to offer some tips and share their thoughts on the matter. Here's what they had to tell us.
Don't try and short-circuit the process…
Yasmeen Khaleel, executive committee member, Capehart Scatchard: To do it right, you have to understand what you are planning for and understand what your options are. I like to start with valuation consultants who help educate an owner about the different aspects of the business and where the strengths and weaknesses are.
Be proactive…
Meggan Ciaccia, president, Ciaccia CPA: It's never too early to start thinking of your succession plan. … Once a partner decides to retire, they are already thinking about their next stage. There are too many emotions involved at that point. The discussions need to take place when things are stable.
It's isn't always about retirement…
MC: At any point a partner or shareholder could decide to leave the business. Or worst-case scenario, there could be a death of a partner. If someone wants to exit, there should always be a plan for that. Who buys out their interest? At what amount? Many times, people will go into business with someone other than their spouse or children. Often there is no succession plan for a situation like that.
For the benefit of everyone…
YK: For a business that has older primary owners, employees will be looking at succession plans for the security of their jobs. And a business only runs as smoothly as the team behind it, so securing the status of key employees is critical. It can actually result in an increase in value—the stronger your team and performance are, the more attractive you look [to potential buyers].
How the pandemic has changed one's outlook…
YK: For a lot of businesses, it's a seller's market. There's a lot of money being spent to buy out businesses and generous earnout packages and it's definitely accelerated some people's retirement plans. In some industries I've seen people getting out of the business sooner than expected. It hastened some people's retirement plans and for others it gave an opportunity to sell out at a time when they otherwise wouldn't have been thinking about it.
Be wary of tax implications…
MC: There absolutely needs to be tax planning. My biggest piece of advice on this is to consult with your CPA. We are a business owner's trusted advisor. A succession plan doesn't need to be complex or detailed in the early stages, but all parties need to be part of the discussions and decisions.
Click here to subscribe to the free digital editions of South Jersey Biz.
To read the digital edition of South Jersey Biz, click here.