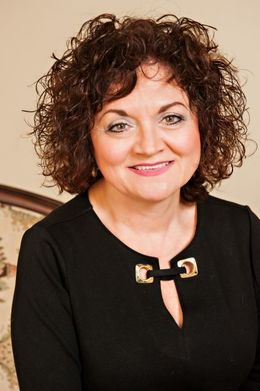 Close to Biz: Taking Time to Reflect
When the workday becomes stressful, sometimes all you need is a friendly reminder that there's life beyond the office.
Close of Biz -- May
Taking Time to Reflect
The rigors of the business world can take their toll on you—especially during a worldwide pandemic. That's why it's critical to find the moments when you can slow down a little and take stock of everything. Here, these experienced leaders tell us about the lessons they've learned during their career, why South Jersey is a great place to do business and which quote leaves them feeling inspired.
Glenn M. Davila
President
Performance Marketing
Anne Caruso
Sales Manager
First Choice Business Brokers
Richard St.Maur
Managing Partner
Coordinated Project Solutions, LLC
Meggan Ciaccia
Shareholder, CPA
Montecino & Ciaccia
Adam Rose
President
Rose Commercial Real Estate
What is something you know now that you wish you knew when you started your career?
GD: "I wish I has spent more time with my mentors to ask more questions and learn from their experience."
AC: "Have confidence in myself. I remember when I first entered the business community, I didn't know anyone and was insecure about how I should 'act.' Don't hesitate to tap the wealth of wisdom of the successful people around you. Ask questions. As they say, there's no dumb question."


RS: "The quality of your life is in direct proportion to the quality of your relationships."
MC: "I wish I knew how important a support system was. I have surrounded myself with some amazing people that I can reach out to and rely on them."
AR: "I have been in the commercial real estate industry for 35 years and looking back, I wish I would have started investing earlier in my career. I've been fortunate to have had many opportunities cross my desk and been approached by countless other investors."
What do you love most about living and working in South Jersey?
GD: "South Jersey is terrific! Easy access to the country's biggest cities, the Shore, great people and having the opportunity to help grow our local economy."
AC: "I've lived and worked in South Jersey my entire life. I love the people! I often tell business associates from around the country, South Jersey is different. There is such a sense of community, a willingness to help one another succeed. We are Mayberry, USA."
RS: "The relaxed atmosphere, good schools … and it's wonderfully situated for businesses, with quick access to Philadelphia, NYC and Washington, D.C."
MC: "I love living so close to the Jersey shore. Many memories and fun times with our family."
AR: "The people and all the relationships I've built over the years, helping family, friends and peers with real estate and deals—some of which have transformed South Jersey. Also, having been born and raised in the area, I can't think of better place to raise my own family."
What's your favorite quote?
GD: "Everyone has a plan 'till they get punched in the mouth. As long as we persevere and endure, we can get anything we want." – Mike Tyson
AC: "My favorite business quote is, 'Listen more often than you speak' by Howard Baker. My favorite life quote is Maya Angelou's 'I've learned that people will forget what you said, people will forget what you did, but people will never forget how you made them feel.'"
RS: "I have two favorites—'The two most important questions are; who will teach the children? What will they teach them?' by Plato and 'Those who cannot remember the past, are condemned to repeat it' by Spanish philosopher George Santayana."
MC: "I've learned that people will forget what you said, people will forget what you did, but people will never forget how you made them feel." –Maya Angelou

AR: "It would have to be one I heard my dad say often while growing up … 'Your reputation is everything.' He still says it to this day. A close second is 'Do unto others as you would have them do unto you.' It may be a bit cliché yet poignant, nonetheless."
Click here to subscribe to the free digital editions of South Jersey Biz.

To read the digital edition of South Jersey Biz, click here.

Published (and copyrighted) in South Jersey Biz, Volume 11, Issue 5 (May 2021).

For more info on South Jersey Biz, click here.
To subscribe to South Jersey Biz, click here.
To advertise in South Jersey Biz, click here.