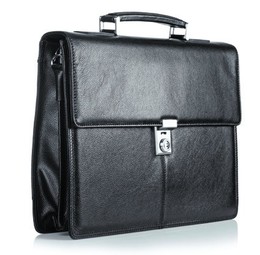 Biz in Brief
Business news from around South Jersey.
The latest jobs report put out by the National Federation of Independent Business (NFIB) shows that small business job openings have reached a record high for the third consecutive month. The report states 44% of small business owners reported having job openings they could not fill. "The tight labor market is the biggest concern for small businesses who are competing with various factors such as supplemental unemployment benefits, childcare and in-person school restrictions, and the virus," said NFIB Chief Economist Bill Dunkelberg in a released statement. "Many small business owners who are trying to hire are finding themselves unsuccessful and are having to delay the hiring or offer higher wages. Some owners are offering 'show up' bonuses for workers who agree to take the job and actually show up for work."
Colleges and universities in New Jersey's 1st Congressional District are set to receive $233 million in emergency funding made possible through the American Rescue Plan. Congressman Donald Norcross said the money will help the educational institutions with financial losses suffered as a result of the pandemic. At least half of the money each college receives will be distributed to students facing food insecurity and homelessness. The schools receiving money include:
• Camden County College ($22,665,993)
• Rowan University ($40,808,150)
• Rowan College of South Jersey ($22,347,961)
• Rutgers University (Camden, Newark and New Brunswick) ($147,821,278)
Lockheed Martin is eyeing expansion of its 126-acre Moorestown campus. If approved, the defense contractor would build a new 84,600-square-foot, 75-foot-high building that will be used for office space and light manufacturing. The two-phase construction plan would be completed by June of next year.
The law firm of Capehart Scatchard collected health and beauty products and monetary donations to benefit the Lauren Rose Albert Foundation's Mothers Matter campaign. The nonprofit organization creates and delivers thousands of Mother's Day gift bags each year to disadvantaged mothers living in shelters, hospitals and nursing homes.
Click here to subscribe to the free digital editions of South Jersey Biz.
To read the digital edition of South Jersey Biz, click here.
Published (and copyrighted) in South Jersey Biz, Volume 11, Issue 5 (May 2021).

For more info on South Jersey Biz, click here.
To subscribe to South Jersey Biz, click here.
To advertise in South Jersey Biz, click here.