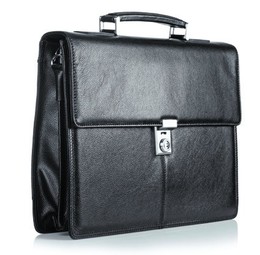 Biz in Brief
Business news from around South Jersey.
Gov. Phil Murphy signed into law a bill that will provide $25 million in federal COVID-19 relief funding for small businesses across South Jersey. The legislation is part of a five-bill, $100 million relief package designed to help the state's economy rebound with a specific focus on helping microbusinesses—those with five or fewer employers. "Main Street businesses have always been the backbone of our economy and unfortunately have been the hardest hit during the pandemic," said Governor Murphy. "This bill, along with others I'll sign later this month, will help thousands of businesses keep their doors open as we climb out of the economic hardships wrought by COVID-19."


This month marks the 25th anniversary for Moorestown's Idea Lab Digital. The company is a full-service marketing agency that specializes in brand development.

Amazon is planning on opening up two new delivery sites in Burlington County in Bordentown and Delran.




The New Jersey Department of Community Affairs Division of Local Government Services is now accepting applications for a new Local Recreation Improvement Grant Program being offered to counties, municipalities and school districts across the state. Gov. Murphy's administration has allocated $2.5 million in the fiscal year 2021 budget to this competitive grant program that supports improvement and repair of public recreation facilities including local parks, municipal recreation centers and local stadiums.




PNC Bank has announced that it will close 28 branches, including five in New Jersey. The only South Jersey location affected will be the branch located at 101 W. Main St. in Moorestown.




BioLife Plasma Services is opening a new plasma center in Deptford. With the pandemic placing an emphasis on plasma donations and therapies, the center is being set up to help meet the demand.




South Jersey's Fresh Development LLC is looking at the potential of buying Clementon Park and at press time were in the process of raising $7 million in capital to purchase the property at auction. If successful, the group has is hoping to have the park operating again in time for the summer season.




Voorhees' Stafford Farm has been acquired by entrepreneur Bill Green who plans on taking the preserved space and returning it to its original use. The farm is 248 years old and Green is just the fourth owner of the property.




American Water has invested $2 million to help improve Camden's infrastructure. The company will replace approximately 10,140 feet of aging water main in the city and the project also includes replacing 11 fire hydrants and 250 utility-owned service lines along the pipeline route.




NJ Transit is now offering a customer rewards program that allows customers to earn discounts and other offers at shops, restaurants and attractions by using the NJ Transit mobile app.




Community Health Centers in New Jersey are set to receive $129,653,750 to help expand access to COVID-19 vaccines, testing and treatment along with preventative health services in underserved areas. The funding is part of the American Rescue Plan, which Congressman Frank Pallone Jr. helped author. In South Jersey, the money will be directed to Camden where the Camcare Health Corporation will receive $7,750,875; The Osborn Family Health Center will receive $3,007,625 and Project Hope will receive $1,457,125.


National Integrity Title Agency has introduced a fully-integrated virtual assistant named Robin to track the progression of title insurance. The system will be used to monitor the insurance process and provide necessary updates for all parties involved and is being touted for allowing for the safe transfer of confidential documents and other sensitive information.

Click here to subscribe to the free digital editions of South Jersey Biz.

To read the digital edition of South Jersey Biz, click here.

Published (and copyrighted) in South Jersey Biz, Volume 11, Issue 4 (April 2021).

For more info on South Jersey Biz, click here.
To subscribe to South Jersey Biz, click here.
To advertise in South Jersey Biz, click here.