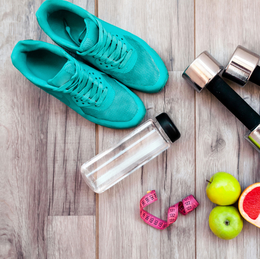 Close of Biz: The Little Things
When the workday becomes stressful, sometimes all you need is a friendly reminder that there's life beyond the office.
When the workday becomes stressful, sometimes all you need is a friendly reminder that there's life beyond the office. These area business leaders tell us about their favorite reads of late, the meaningful things they keep on their desk and the best way to blow off steam at the end of the day.
Karen Rose Karpousis
Partner
Charny, Karpousis, Altieri & Donoian, P.A.
Robert J. DeMalo
Vice President and Partner
Indoor Environmental Concepts
Thomas Loredo
Managing Director
Nessel Energy
Marlene Asselta
President
Southern New Jersey Development Council
Dr. Monica Adya
Dean of Business
Rutgers University-Camden
Favorite item to keep on your desk?
KK: "A family photo—the small yet poignant reminder that while I love my job and helping other families every day, there is more to life than work."
RD: "Amid my 'to do' list and any number of sticky notes sit some of my favorite family pictures to remind me of what is truly important in life. They always bring a smile."
TL: "It may be cliché and the popular response but yes, photos of my family. They sit beside my computer and are never far from view."
MA: "A photo of my grandson."
DMA: "A small timer. With e-mail pop-ups and texts serving as a distraction through the day, I use the timer pomodoro-style to turn off e-mail and phone for 20-25 minutes and focus."
What was the last good book that you've read?
KK: "Finding Chika by Mitch Albom—a genuinely moving true story by one of my favorite authors. This book gives new meaning to 'inspirational' when we can use it most.
RD: "Turn the Ship Around! A True Story of Turning Followers into Leaders by L. David Marquet is much more than a military story. I found it to be an empowering view of leadership and taking responsibility."
TL: "I actually have two: They Just Seem a Little Weird by Doug Brod and Operation Vengeance by Dan Hampton. Despite one about rock 'n' roll and the other World War II, both are excellent reads."
MA: "The Venetian Mask by Rosalind Laker."
DMA: "Malcolm Gladwell's Talking to Strangers. While it has its critics, I found the book to be very thought-provoking in reflecting on one's own orientation towards trust or distrust."
Fill in the blank. The best way to decompress after a long day is _________.
KK: "Go for a run outside. I never thought those words would be uttered by me but since the pandemic, I have to say it really works!"
RD: "Taking a walk with my wife and our Goldendoodle, Jameson, before kicking back with a glass of Basil Hayden Dark Rye."
TL: "With a dram of very good scotch. And, if it's my favorite, Ardbeg An Oa, make it two!"
MA: "Baking."
DMA: "By a fireplace, wearing cozy socks, a glass of wine in hand, and soft jazz playing in the background. Chillin'!"
Click here to subscribe to the free digital editions of South Jersey Biz.

To read the digital edition of South Jersey Biz, click here.

Published (and copyrighted) in South Jersey Biz, Volume 11, Issue 3 (March 2021).

For more info on South Jersey Biz, click here.
To subscribe to South Jersey Biz, click here.
To advertise in South Jersey Biz, click here.