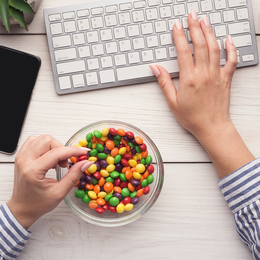 Close of Biz: Leisure Time
While the pandemic has many working harder than ever to keep their business moving forward, the chance for a little downtime is more welcomed than ever. Whether indulging in a guilty pleasure or finding the time to catch up with a favorite film, these business leaders share how they like to unwind from it all.
What is your favorite form of exercise?
Landscape architect, Elite Landscaping
Playing with my 10-year-old daughter and 6-year-old son.
Co-Managing Partner-Southern New Jersey, Friedman LLP
Walking on the Boardwalk in Ventnor before heading to the Summer Friday "office," aka the beach.
Attorney, Archer & Greiner, P.C.
Attempting to keep up with my daughters is the only form of exercise I actually enjoy.
President and CEO, Acenda Integrated Health
I've developed a love for walking over this past year, ideally with family, but if no one is available, I'll listen to music.
Owner, J. L. Weiner and Associates, LLC
What is one movie you never get tired of watching?
The Thing
or Jaws (depending on the season).
Either Back to the Future or The Princess Bride.
I watched The Year Without a Santa Claus every single year as a child without fail and continue to watch it every year with my wife and daughters.
Name your biggest guilty pleasure snack.
Funny Bones and Devil Dogs.
Oreos with chocolate milk.
I pride myself on being a healthy and disciplined eater, but ice cream is definitely my favorite indulgence.
Jo-Ann Weiner
Dark chocolate.
Click here
to subscribe to the free digital editions of South Jersey Biz.
To read the digital edition of South Jersey Biz,
click
here.
Published (and copyrighted) in South Jersey Biz, Volume 11, Issue 2 (February 2021).

For more info on South Jersey Biz,
click
here.
To subscribe to South Jersey Biz,
click
here.
To advertise in South Jersey Biz,
click
here.