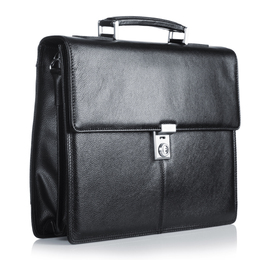 Biz in Brief
Business news from around South Jersey.
The Gloucester County Mega Vaccination Site at Rowan College of South Jersey averages about 2,500 shots every day and plans and recently hit 50,000 vaccinations total as the rollout continues.
Public Service Electric & Gas was approved to spend, over a six-year span, up to $166 million to build the charging infrastructure to support electric vehicles. The plan is to install chargers at residential homes, commercial locations and fast-charging stations at locations off major highways.
DoorDash donated $500,000 to the New Jersey Restaurant & Hospitality Association, allowing New Jersey restaurants to apply for grants between $2,500 to $5,000.
The Federal Emergency Management Agency gave New Jersey $216 million for the COVID-19 vaccine rollout. The federal funding will reimburse costs associated with emergency protective measures taken by the state to store, handle, transport, distribute and administer vaccines according to the agency.
The New Jersey Department of Health was awarded $591 million from the Centers for Disease Control and Prevention to expand COVID-19 vaccine distribution, testing, contact tracing and prevention of the virus.
PNC Bank will close 20 branches, including its location at 22 N. Broadway in Woodbury.
To expand its presence in the Philadelphia and South Jersey market, EisenAmper LLP has acquired St. Clair CPAs P.C.
WCRE
has been named the exclusive leasing agent of four buildings within the Evesham Corporate Center.
Rowan University
has started to distribute free asymptomatic COVID-19 tests to students and employees at its wellness center.
TD Bank plans to close 81 branches, including 13 in New Jersey. The banks in South Jersey include 601 College Drive, Blackwood; 1506 Berlin Road, Cherry Hill and 129 S. Black Horse Pike, Runnemede.
Panda Express
, Jersey Mike's and THRIVE Affordable Vet Care signed leases at the multi-tenant property at 3421 Black Horse Pike in Washington Township. Soloff Realty and Development was behind the transactions.
Ørsted Offshore North America came out with a $15 million grant program for businesses, focused on women and minority-owned firms, involved in supplying renewable energy. The company recently got approval to build New Jersey's first offshore wind farm.
Vineland Packaging Corporation was approved to expand its industrial park property with one large and one small building.
CVS Health completed the first round of COVID-19 vaccines at all the skilled nursing facilities in New Jersey and the second round should be finished in the next few weeks. They also are nearing completion of the first round of vaccines in the assisted living and other long-term care facilities.
12 Walmart and Sam's Club stores in New Jersey are planning to give COVID-19 vaccinations to the public when doses become more widely available.
New Jersey housing market median, pending and closed sales went up by at least 5% compared to 2019.
Atlantic City Electric and its parent company Exelon, gave a grant of $500,000 to The Drumthwacket Foundation and Sustainable Jersey for the creation of the program NJ Student Climate Challenge. It's a pilot program that encourages students to explore and address the local impacts of climate change and develop solutions for their communities.
The New Jersey Economic Development Authority has a $10 million program expansion that will support small businesses and nonprofits impacted by COVID-19 and will be capitalized by United States Economic Development Administration, and Coronavirus Aid Relief and Economic Security Act appropriation. Pre-registration for Phase 2 is open for the Small Business Emergency Assistance Loan Program.
The New Jersey Offshore Wind Safety Training Challenge is a new $3 million program, with funding provided by The New Jersey Board of Public Utilities that will help establish a Global Wind Organization safety training program and facility to prepare workers for jobs at the offshore wind industry.
American Water and the City of Camden entered into a bulk water agreement with New Jersey American Water to deliver clean, safe and reliable water to residents and businesses west of the Cooper River in Camden.
Wakefern has closed 23 ShopRite pharmacies in New Jersey citing increased competition. Customer prescription files have been sent to a nearby CVS pharmacy.
Walters is opening the first 24-unit apartment building at an income-restricted community in Marlton. This is one of three buildings, which would total 64 units.

Maguire Hayden has paid $23.1 million for a 382,000 square-foot building at 151 Benigno Blvd. in Bellmawr that houses operations for Amoroso's Baking Co. The building was sold by 151 Partners LLC and Quattro Foods Group LLC, which are both affiliates of Amoroso's.
Click here
to subscribe to the free digital editions of South Jersey Biz.
To read the digital edition of South Jersey Biz,
click
here.
Published (and copyrighted) in South Jersey Biz, Volume 11, Issue 2 (February 2021).

For more info on South Jersey Biz,
click
here.
To subscribe to South Jersey Biz,
click
here.
To advertise in South Jersey Biz,
click
here.