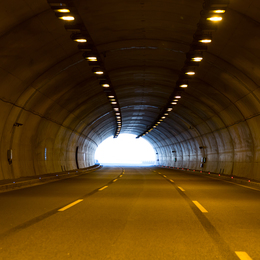 A Plan in Place
How area companies are finding ways to manage the pandemic with a watchful eye toward the future.
Trying to find stability during the uncertainty of the COVID-19 pandemic has been anything but easy. With safety measures and new protocols frequently being put forth, we've had to adapt on the fly and in some cases, at a moment's notice. Now, after several months, businesses across South Jersey have figured out how to adjust, pivot and move forward as they this navigate unfamiliar terrain. And the lessons learned will not only help in the short-term, but likely after the pandemic subsides as well.
But, like any successful approach, planning is key. So, how are companies tackling the challenge of identifying opportunities, setting goals and making projections when no one—not even health officials—know exactly what the new normal will be like after the pandemic passes? The answer is through a variety of ways.
When looking ahead to both the near and distant future, Oaks Integrated Care is taking a community approach.
"The pandemic has demanded that we change how we provide many of our services while always keeping an eagle eye on our mission to improve the lives of the vulnerable individuals and families we serve," CEO Derry Holland says. "Planning is an essential part of that process and we must start by listening to the needs of our community. We recently completed a three-year strategic plan and identified goals with a focus on expansion, diversification of services, integration and technology."
Rich St.Maur, managing member, Coordinated Project Solutions, says an exodus of people from Philadelphia and New York City coming to the suburbs has created opportunities for his company during the pandemic, and he expects the trend to continue into 2021.
"We will probably have the biggest growth next year," he says.
With the world essentially put on hold since last March, AAA South Jersey had to cancel all of its scheduled bus trips since the spring as well as three overseas tours. With the uncertainty surrounding travel in the coming months, they are being cautious when it comes to planning trips for 2021.
"We are taking a wait and see approach," says president and CEO David Antrilli. "We have trips scheduled for later in 2021, but they are tentative."
Because of this, AAA South Jersey was "very conservative" in budgeting for 2021.
"I'd rather be pleasantly surprised than overly project," Antrilli says. "We are projecting very challenging years for travel. We have to reduce spending in other areas, maybe pull back on projects we normally would have had. We usually buy another tow truck every year, but it's likely not to happen next year. That's all you can do, be conservative in budgeting.
"The one benefit to this year is that the trips were already in place, we're just changing the dates to the same time the following year. It's a lot easier than beginning the whole process from scratch."
Primepoint, a full-service payroll, time and attendance and HR solutions company for small to mid-size businesses, have implemented new ways for its employees to connect with clients and each other. It's a move that Al Bothwell, president and CEO, says will serve them well as the company evolves and is presented with new opportunities down the road.
"One of the things we've done during this period of time has been getting everyone webcams and doing a lot of video-conferencing. We mostly want to get everyone comfortable in that form of communication because we see that as the future of the way business is being done," says Bothwell. "Not only are we getting ourselves more comfortable [operating] that way on the sales and operations side, we're anticipating a lot of businesses are going to get more comfortable and more willing to purchase our products remotely. As a result, we position ourselves to expand the geographical market where we feel much better prepared to sell markets outside of the Northeast."
In addition, Bothwell says Primepoint is constantly monitoring every single aspect of their business and the latest trends to be able to formulate a calculated plan to deal with any future volatility.
"We're relentlessly monitoring our metrics, how many checks we're processing and how long it's taking us," Bothwell explains. "It's a period of time where every business needs to stay on top of what's actually happening so you can monitor trends and react to the unpredictable. … We're in a dynamic environment. Looking at a snapshot isn't going to tell you a whole lot, you have to look at where your business is going in a dynamic way. It's more about looking at trends than where you are. We're following trends and prepared to have a better understanding of where we're going."
Because of the position they are putting themselves in, Bothwell is confident his staff will be ready when businesses down the road—particularly new ones—need their services.
"We are hoping sometime early in 2021 there's going to be new investments and people willing to start new businesses," he says. "We are positioning ourselves to be in front of those businesses when they start looking for payroll services.
"We are getting ourselves more efficient and prepared to adapt to a new environment. We don't expect business to be done the same way as it was pre-pandemic. It's a great opportunity for us to get better."
Idea Lab, a full-service branding and digital advertising agency, is used to putting together long-term marketing plans for its clients, but when the pandemic hit, they had to quickly switch gears.
"Normally we'd look at quarterly and annual solutions or basically a mix of different types of media tactics to get clients' messages out to prospects and have the luxury of spending several weeks working on that plan," says Jay Winkler, chief creative officer. "When the pandemic struck, all of a sudden there was a shutdown and people had to start working from home, but what we did was reach out to all of our clients and asked, 'How can we help you?' We brainstormed and were willing to think through this and figured out short-term solutions to keep their businesses flowing."
Some of those short-term solutions might be carried into 2021 and adopted into its post-pandemic planning as Idea Lab continues to adapt and help its clients meet new marketplace challenges.
"In some cases, we've gotten businesses completely online. Maybe they were selling products on a B2B basis out of a warehouse and we've had to help them adapt and set up online shops with e-commerce to allow them to sell their products direct to consumer or direct to sellers and retailers," Winkler says. "While we've had our own challenges, the real experience we've had is helping clients with their challenges. Their business processes have completely changed."
Winkler says this is the time of year when he and his team develop marketing plans for clients, and there are still obstacles to figure out as they look toward 2021 and beyond.
"How are we going to do more with less money is the challenge for post-pandemic planning and looking at the new year," he says.




Click here

to subscribe to the free digital editions of South Jersey Biz.

To read the digital edition of

South Jersey Biz

,

click

here.



Published (and copyrighted) in

South Jersey Biz

, Volume 10, Issue 11 (November 2020).

For more info on

South Jersey Biz

,

click

here.


To subscribe to

South Jersey Biz

,

click

here.


To advertise in

South Jersey Biz

,

click

here.