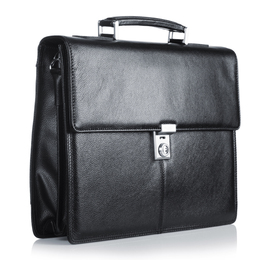 Biz in Brief
Business news from around South Jersey.
Rowan University
received a $496,963 grant from the National Science Foundation to introduce STEM careers to underrepresented high school students in rural South Jersey.
Real estate investment firm Nessel Development, based out of Dallas, Tex., acquired eight office buildings in Burlington County, including office complexes on Fellowship Road in Marlton and buildings in Mount Laurel.
Atlantic City
will use a $20 million grant to complete improvement projects throughout the city. The

Community Development Block Grant Disaster Recovery
grant was awarded in 2012 to repair infrastructure damage from Superstorm Sandy and was inserted into the 2020 operating budget.
Bed Bath & Beyond Inc.
is cutting approximately 2,800 jobs across the company as a result of the COVID-19 pandemic.
Amazon
has opened a delivery station in Logan Township. The location created more than 180 full- and part-time jobs with a pay of a minimum $15 per hour.
Lidl
plans to open 10 more grocery stores in New Jersey by the end of 2021 under a $500 million expansion plan. This includes stores in Egg Harbor Township, Glassboro and Gloucester City.
MGM Resorts International,
owner of Borgata Hotel Casino in Atlantic City, plans to lay off 2,295 workers at the resort as the COVID-19 pandemic wrecks the nation's casino businesses.
Rider University
is cutting tuition costs by 22 percent for the 2021 fall semester. Along with the pay deduction comes enhanced resources to get students ready for the world of work.
Gov. Phil Murphy
has approved a bill that will allow towns, cities and counties to borrow money to handle the cost of dealing with the COVID-19 pandemic and to offset losses.
Smoothie King
has opened two new locations in South Jersey—Hartford Corners in Delran and White Horse Road in Voorhees.
The Trump administration
is giving $17.4 million of federal COVID-relief aid to New Jersey. Portions of the money will go to the New Jersey Economic Development Authority and Atlantic City.
Atlantic City Electric
has asked the state Board of Public Utilities for approval to spend $220 million on the installation of a network of smart meters across its territory. The company says the move will hasten power restoration and help customers conserve energy.
Rothman Orthopedic Institute
opened a new facility in Bordentown earlier this month.
The New Jersey Department of Agriculture has partnered with food banks across the state, including the Community Food Bank of New Jersey and the Food Bank of South Jersey in an effort to prevent food waste.
The U.S. Department of Agriculture
has awarded The Camden Urban Agriculture Collaborative (CUAC) a $293,411 grant for its local farming and healthy food initiative. CUAC will also receive a $33,000 match from one of CUAC's member groups, Parkside Business and Community in Partnership.
The Federal Highway Administration has given New Jersey $150 million in federal funding. The funds are expected to be used for projects such as road improvements and bridge maintenance.
Costco
in Cherry Hill is opening Oct. 21. Located in Towne Place at Garden State Park, the store will provide a food court, gas station, pharmacy and optical and hearing aid departments.
New Jersey's largest medical marijuana company, Curaleaf, announced it will be opening its second location in Bordentown early next year.
The TD Charitable Foundation has increased the money available in the Housing for Everyone grant competition by 30 percent to $4.9 million, up from $3.75 million in the previous year. It will award 32 grants to local housing nonprofits that provide direct relief to keep renters in affordable units in the wake of the COVID-19 pandemic.
Krispy Kreme
plans to open a new location in Deptford.
The Casino Reinvestment Development Authority has approved a request that will divide the land lots containing the

Wild Wild West Casino and parking garage structure from Bally's Atlantic City. This move comes ahead of the casino's impending sale to Twin River Worldwide Holdings.
Ephraim Tomlinson Mansion
in Stratfordhas been sold for a possible senior care complex that would include affordable-housing units.
Ocean State Job Lot
, a discount retail store, will open in Deptford late fall, taking over a previously closed down Toys 'R' Us.
Amazon
plans on hiring an additional 6,900 employees to full- and part-time jobs in New Jersey.



Click here

to subscribe to the free digital editions of South Jersey Biz.

To read the digital edition of South Jersey Biz,

click

here.



Published (and copyrighted) in South Jersey Biz, Volume 10, Issue 9 (September 2020).

For more info on South Jersey Biz,

click

here.


To subscribe to South Jersey Biz,

click

here.


To advertise in South Jersey Biz,

click

here.