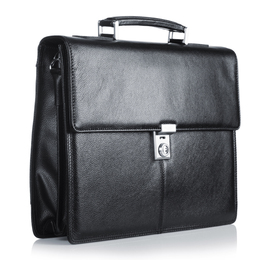 Biz in Brief
Business news from around South Jersey.
Gov. Phil Murphy
has finalized a deal with lawmakers to borrow upwards of $9.9 billion to help recover from the lacking state tax revenue due to the COVID-19 pandemic.
Rowan University
is planning a hybrid online and in-person education program for incoming freshmen in fall 2020 in light of the uncertainty from COVID-19 restrictions.
NJ Transit
is receiving $13.3 million through the CARES Act to help aid coronavirus relief in Burlington, Camden and Gloucester counties.
A new housing complex, The Reserve at Crosswicks, is being developed in Bordentown. It will offer 272 units, including 41 affordable housing units, and is scheduled to be completed by summer 2021.
Gloucester County's
COVID-19 Recovery Program is covering the next three months of principal and interest loans for local small businesses in an effort to lessen the financial strain many small businesses are experiencing due to the coronavirus pandemic.
Wells Fargo
is donating $400 million in processing fees through its Open For Business fund, which supports nonprofits serving small businesses that have been negatively affected by COVID-19.
McLean Packaging
has committed to using 100 percent renewable energy throughout all three of its facilities in New Jersey and Pennsylvania by contracting with a national energy advisory firm, ENGIE Resources.
Rowan College at Burlington County
(RCBC) is adding its business education program to the "3+1" affordable tuition program, which will allow students to complete an associate degree along with a bachelor's degree for under $30,000. Additionally, for the upcoming school year, RCBC is providing remote and in-person classes, as well as a tuition break for eligible freshmen.
Gov. Murphy
signed a three-month, $7.6 billion spending plan that will include budget cuts and spending deferrals in order to help New Jersey get through the rest of the fiscal year.
NAI Mertz
recently completed the sale of a two-story, 40,000-square-foot office building in Bellmawr's interstate business park.
Atlantic City Electric
is donating $50,000 to support Rowan College of South Jersey and Atlantic Cape Community College students who are looking to pursue careers in energy-related fields. This donation is through Atlantic City Electric's Community Scholars Program, the company's support system for communities and customers affected by the coronavirus pandemic.
Rutgers University
announced that the school is going forward with the fall semester with mostly remote learning and a limited amount of in-person classes.
Gov. Murphy
signed a bill to overhaul New Jersey public teachers' health benefits with the potential to save $1 billion over seven years.
Amazon
opened a new delivery station in West Deptford, which is expected to employ over 200 workers. The company plans to open another Gloucester County facility in Logan later this year.
The first drive-thru Wawa service is expected to be at the location in Westampton. This new initiative to combat COVID-19 is accompanied by three parking spaces reserved for curbside pickup.
Princeton University
announced its plan for the upcoming school year with the pandemic in mind. Undergraduate first-year students and juniors can come to campus during the fall semester, and sophomores and seniors are allowed on campus during the spring semester. Most academic instruction will remain remote and online.
The Mill at Riverside
housing development project has received site plan approval and will bring the 190-unit development, including 22 townhomes and 168 apartments, to Riverside.
Casino online revenue
increased by more than 123 percent over the same month from the year prior in June to $84.9 million, breaking online gambling records for the third month in a row.
Gov. Murphy directed money from the CARES Act to support New Jersey food banks, including the Food Bank of South Jersey and the Community Food Bank of New Jersey.
Students from Atlantic Cape Community College and researchers and engineers from Rowan University have teamed up for the project "Self-Assessment and Continual Learning on Edge Devices." The three-year project is dedicated to finding ways to enhance artificial intelligence systems and machine-learning algorithms.
Simmons Pet Food
is closing its Pennsauken facility. The closure potentially leaves 176 employees out of work, but they are able to apply for positions at Simmons facilities in Pennsylvania.



Click here

to subscribe to the free digital editions of South Jersey Biz.

To read the digital edition of South Jersey Biz,

click

here.



Published (and copyrighted) in South Jersey Biz, Volume 10, Issue 7 (July 2020).

For more info on South Jersey Biz,

click

here.


To subscribe to South Jersey Biz,

click

here.


To advertise in South Jersey Biz,

click

here.