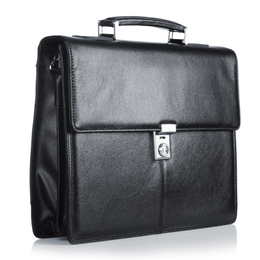 Biz in Brief
Business news from around South Jersey.

Heating and cooling company Ben's ProServ has merged with Dennis DeAngelo Plumbing, Heating & Cooling. This will allow both companies to provide residential and commercial energy services to Gloucester and Salem County residents.
Campbell Soup Co.
has completed its sale of Arnott's, an Australian snacks unit, to KKR for approximately $2.2 billion.
Two Houlihan's locations in New Jersey— Hasbrouck Heights and Woodbridge— closed their doors on Dec. 29. The Cherry Hill location remains open.
On Jan. 1, New Jersey's minimum wage increased to $11 per hour. This follows Gov. Phil Murphy signing a law last February that will incrementally increase the minimum wage to $15 per hour by 2024 for most workers.
Rutgers University-Camden
will receive a $250,000 gift from Nancy Shuman to establish the Nancy Seagrave Shuman Endowment for Childhood Studies.
Bed Bath & Beyond
is closing two New Jersey stores, including the Sewell location at 141 Tuckahoe Road.
Nine members from Flaster Greenberg PC—six partners, one associate and three staff members—have left the firm and formed a new firm, Lex Nova Law LLC. Its new office is located in the same building as Flaster Greenberg in Cherry Hill.
A.C. Moore
is laying off nearly 500 employees. This comes after they announced in November they are shuttering all of its stores.
Royal Auto Group Inc.
has agreed to pay more than $58,000 in penalties to resolve consumer complaints, according to the Division of Consumer Affairs. Royal allegedly committed multiple violations of the New Jersey Consumer Fraud Act, the Motor Vehicle Advertising Regulations, the Automotive Sales Practices Regulations, the Used Car Lemon Law and the Used Car Lemon Law Regulations.
Earlier this month, Gov. Phil Murphy signed into law legislation which will add manufacturers to the list of prioritized employers in the existing Workforce Development Partnership Program to supply the industry with more skilled workers.
Additionally, Gov. Murphy also signed Assembly Bill 5802—which appropriates $9.5 million to the New Jersey Department of Health for family planning services. This legislation will replace federal funding for family planning services that are impacted by the Trump Administration's implementation of the Title X gag rule, which limits access to health care and family planning resources.
Camden County College
and Rutgers University-Camden have formed a new dual admission agreement and bachelor's degree program—Premier Partnership. In this partnership, residents of Camden County and South Jersey will have the opportunity to earn both a Camden County College associate degree and Rutgers baccalaureate degree on the Blackwood and Rutgers-Camden campus.
Students at Stockton University will have the opportunity to study abroad under two new agreements with National Chiayi University (NCYU) and National Taichung University of Education (NTCU) in Taiwan. The agreement with NCYU provides for up to three Stockton MBA students to attend NCYU and three graduate business students from NCYU to attend Stockton each year. Students taking between nine and 15 credits at the visiting institution are eligible for a dual degree from both institutions.
As of Jan. 1, the Associated Construction Contractors of New Jersey and the Building Contractors Association of South Jersey merged.
Alloy Silverstein Accounts and Advisors
has been named one of America's Best Tax and Accounting Firms by Forbes.
Pier 1 Imports
plans to close up to 450 locations—almost half of its stores in the U.S., due to lack of foot traffic and heavy decrease in profits. Eleven of its New Jersey locations will close, including the
Cherry Hill location on Haddonfield Road.
The New Jersey Department of Labor and Workforce Development awarded more than $1.1 million to 14 libraries throughout the state through the Community Library Adult Literacy and Career Pathway program to expand adult literacy services. The South Jersey libraries that received funds are:
• Atlantic City Free Library—$94,600
• Gloucester County Library System—$101,200
• Millville Public Library—$55,000
Casinos in Atlantic City made $3.3 billion, in 2019—the first time since 2012 the casinos made more than $3 billion, before the city saw the closure of five casinos.
OceanFirst Bank
has completed its acquisitions with Two River Community Bank and Country Bank, which are now a part of OceanFirst Financial Corp. The mergers are valued at approximately $309.8 million.
Moody's
has boosted Atlantic City's credit from B2 to Ba3.
The Casino Reinvestment Development Authority recently approved spending up to $1.8 million to restore portions of the façade on Jim Whelan Boardwalk Hall. The project is slated to start in March.
The New Jersey Board of Public Utilities (NJBPU) approved applications earlier this month for first-year participants in its Community Solar Energy Pilot Program. The NJBPU reserved 40 percent of the program's scope for projects in which at least 51 percent of the capacity serves low- to moderate-income communities.
Cooper University Health Care
has purchased a 102,000-square-foot-property across from Cooper University Hospital for $16 million.
Lidl
, a European discount supermarket, is under construction in Burlington Township. It is among six Lidl's planned for South Jersey.
Deptford is welcoming new businesses to town in the near future. Miller's Ale House will occupy the former Don Pablo's Mexican Kitchen on Deptford Center Road, and Round1, an entertainment center, will take over the top floor of the former Sears store. Dick's Sporting Goods will move from across the street on Almonesson Road to the lower level of Sears.
Starting this month, Rowan College of South Jersey has expanded its workforce development programs and services in Bridgeton.
The New Jersey Economic Development Authority
is awarding an Opportunity Zone Challenge grant to Cumberland County. Opportunity Zones encourage long-term investments in distressed urban and rural communities nationwide by utilizing tax incentives to promote economic development in opportunity zones.
Modell's Sporting Goods
is moving into a 569,900-square-foot warehouse near Old York and Georgetown roads in Bordentown.
Royal Farms
is opening a second location in Egg Harbor Township at 4500 Black Horse Pike. This would be Royal Farm's eleventh store to open in New Jersey.
Joseph Sofia
, Wegmans Food Markets senior vice president and division manager for New Jersey and Metro New York, will be elected chairman of the board for The New Jersey Food Council.
The State Treasury Department released the remainder of funding that was allocated in the 2020 budget so Stockton University can move forward with its planned expansion in Atlantic City.
According to reports, Rutgers University will name Northwestern University Provost Jonathan Holloway as its next president.
Schaeffer Farm in Salem County was purchased by the New Jersey Conversation Foundation and its partners for over $640,000. Grants from the U.S. Department of Agriculture's Natural Resources Conservation Service and the State Agriculture Development Committee to Salem County funded the purchase.
According to reports, goPuff has raised $750 million and a commitment of up to $250 million more.
A March of Dimes Center for Social Science Research study found state paid policies cause a 20 percent reduction in women leaving their jobs in the year after having a child and up to 50 percent reduction in the first five years after having a child. The study was conducted by the Institute for Women's Policy Research and analyzed female labor market participation in New Jersey and California before and after the states implemented paid family and medical leave.
An appeals court in New Jersey recently ruled that M&K Construction must reimburse a former employee for the cost of the medical marijuana he uses to treat his pain from a work-related injury.
Retailer Papyrus is closing all of its 260 plus stores, including the Marlton location on Route 73 at the Promenade. Eight stores in New Jersey are affected.
Bose
is closing all of its 119 stores in the United States, Australia, Europe and Japan over the next several months. There is only one store in New Jersey, located in Short Hills.
A woman from Vineland is suing Dick's Sporting Goods in New Jersey Superior Court, claiming the store negligence directly resulted in her son's "serious, severe, permanent and disabling injuries."

To read the digital edition of South Jersey Biz,

click here

.



Published (and copyrighted) in South Jersey Biz, Volume 10, Issue 1 (January 2020).

For more info on South Jersey Biz, click

here

.
To subscribe to South Jersey Biz, click

here

.
To advertise in South Jersey Biz, click

here

.