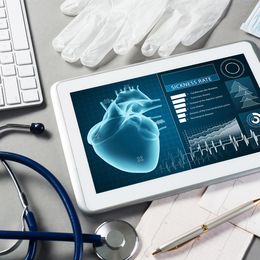 Health Care Roundup
Health care news in our region.

Four South Jersey hospitals have been recognized by U.S. News & World Report among the "Best Hospitals" for 2019-2020: AtlantiCare Regional Medical Center and Virtua Voorhees Hospital are ranked seventh, and Jefferson Health – New Jersey and Our Lady of Lourdes Medical Center are ranked eleventh.
The New Jersey Business and Industry Association (NJBIA) presented its "New Good Neighbor Award" to the Virtua Health & Wellness Center – Camden during its annual Good Neighbor Awards dinner. The accolade honors outstanding economic development projects in New Jersey.
Cooper University Health Care
recently opened a new primary care practice in Runnemede, which will provide annual check-ups, preventive health screenings, unscheduled "sick" visits and medication management.
The Supporting Graduate Medical Education at Community Hospitals Act of 2019
was recently proposed to address the state's doctor shortage. The bill would add more physician training positions.
Deborah Heart and Lung Center
and NFL Alumni (NFLA) are partnering together to provide quality, cutting-edge cardiac, vascular and pulmonary care to NFLA members. This partnership ensures former football players and their families can access Deborah's medical services at their campus in Browns Mills.
According to statistics compiled by the NFLA, football retirees over 50 years old have a high rate of coronary heart disease, high blood pressure and high cholesterol, and also exceed the national average for other heart conditions.
Cooper University Health Care
received the 2019 Patient Safety Excellence Award from Healthgrades, placing the health care system among the top 5 percent of hospitals in the nation for patient safety.