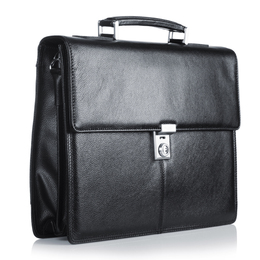 Biz in Brief
Business news from around South Jersey.

New Jersey's
unemployment rate continued to drop in July to 3.3 percent—the lowest monthly rate since the U.S. Bureau of Labor Statistics began keeping state-level records in 1976.
Rutgers University's
tuition will increase 2.9 percent for the 2019-2020 school year.
OceanFirst Financial Corp.
has signed two separate merger agreements with Two River Community Bank and Country Bank Holding Company Inc. The banks will retain the OceanFirst name.
Opportunity New Jersey
, a nonpartisan group representing state employers, is creating a committee to promote growth policies in the state and make it a more appealing place to do business. The New Jersey Economic Development and Advisory Council will engage with state policy leaders about the impact of the initiatives on job creation, economic stability and growth. The group is co-chaired by Tom Bracken and Michele Siekerka, presidents and chief executive officers of the New Jersey Chamber of Commerce and the New Jersey Business & Industry Association, respectively.
U.S. Sens. Cory Booker
and Bob Menendez recently announced the awarding of nearly $1.4 million in federal funding from the U.S. Department of Health and Human Services to support Rutgers University's Opioid Workforce Expansion program, which supports community-based training for future behavioral health professionals with an emphasis on treating opioid use disorder.
A $1.2 million state Transportation Alternatives Program grant will pay for construction of a 32-mile Cross Camden County Trail from Camden to Winslow Township and will link to the 800-mile Philadelphia regional Circuit Trails system. A one-mile segment of the trail along East Atlantic Avenue between Audubon and Haddon Heights is expected to open in 2021.
Thomas Edison State University
will launch a doctor of business administration in January. The program can be completed with 48 credits and has specializations in general management, organizational leadership and human resource management.
Campbell Soup Company
has signed a deal to sell Arnott's, its Australian snacks unit, and some of its international operations to KKR & Co. Inc. for $2.2 billion.
The Economic Development Authority (EDA)
has reduced the $40 million tax break award for Express Scripts Pharmacy by nearly $10 million for not creating and retaining jobs it promised under a previous agreement. Additionally, the EDA sent letters to GoBrands Inc. and Sandoz Inc., requesting additional information regarding their Grow New Jersey tax credits.
Last month, New Jersey was one of three states that sued the Internal Revenue Service in an effort to restore a mechanism designed to offset the effects of the $10,000 cap on federal deductions for state and local tax payments.
Amazon
is hiring more than 600 full-time positions at a 1 million-square-foot fulfillment center expected to open by the fall in Burlington County.