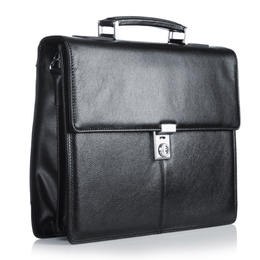 Biz in Brief
Business news from around South Jersey.
New Jersey's
unemployment rate was rose to 4.1 percent for the month of March.
First Bank
announced it will acquire Grand Bank, in a stock transaction valued at approximately $19.4 million. The merger is expected to be completed in the third quarter of 2019 and is subject to the approval of First Bank and Grand Bank shareholders, as well as customary regulatory approvals.
Following the merger, First Bank will have approximately $1.9 billion in assets with 18 branches located in seven New Jersey counties and two eastern Pennsylvania counties.
Campbell Soup Co.
has signed a definitive agreement with Los Angeles-based Butterfly Equity to sell Bolthouse Farms for $510 million. Completion is expected by the end of fiscal year 2019.
Walmart
recently announced it plans to spend an estimated $96 million this year on new technologies and upgrades to stores throughout New Jersey, including locations in Millville, Somerdale and Williamstown.
Rowan University
has launched Research with Rowan, part of Research with NJ—a free portal that showcases New Jersey's experts in science, technology, engineering and mathematics.
M&T Bank
has provided a $27.7 million construction to permanent loan to Capital Seniors Housing for the acquisition and construction of additional homes at Siena Luxury Residences in Cinnaminson. This financing will help develop a state-of-the-art clubhouse and seven residential buildings.
Drexel University Online
and Mercer County Community College (MCCC) recently announced a new partnership providing breaks on the cost of online courses, offering eligible students a 40 percent discount on Drexel online courses to MCC students, alumni, employees, board members and immediate family members.
Jefferson Health
has named Prepared Health its digital technology partner for post-acute and transitional care. The platform will launch at Jefferson's Cherry Hill, Stratford and Washington Township hospitals.
California-based Panda Express is expanding in South Jersey, opening its third location in Voorhees.
Robins' Nest Inc., Cape Counseling Services
and NewPoint Behavioral Health Care are merging into one organization under a new name effective July 1. The new organization will operate 56 locations across 10 counties in New Jersey, employ nearly 1,000 staff and serve over 27,000 clients annually through an integrated care model.
Sens. Bob Menendez and Cory Booker are awarding nearly $11.3 million in federal funding from the U.S. Department of Health and Human Services to enhance New Jersey's efforts to prevent, treat and respond to the opioid epidemic. Additionally, $8.3 million in federal funding will go to New Jersey Family Planning League to support family planning services throughout the state.
Ørsted U.S. Offshore Wind
recently signed a memorandum of understanding with Rowan University to allow the company to support offshore wind engineering clinics for students and collaborate with them on research opportunities.
The Murphy Administration
is suing chemical giant DuPont, and others, over its pollution of four sites across the state, including Repauno in Greenwich Township and Chamber Works in Pennsville. This comes days after state environmental officials ordered many of the same companies to field the costs of the multi-million dollar cleanup at several of those same sights.