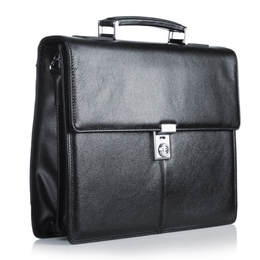 Biz in Brief
Business news from around South Jersey.
The Nonprofit Development Center of Southern New Jersey (NPDCSNJ) and South Jersey Biz partner to recognize the region's top nonprofit leaders and organizations.

The NPDCSNJ will host its seventh annual Nonprofit Organizations Awards Celebration & Dinner on March 7 from 5-7:30 p.m. at Adelphia Restaurant in Deptford. Tickets cost $65 and a reserved table of 10 costs $500 and can be purchased at NPDCSNJ.org.

The event will recognize South Jersey's nonprofit leaders and organizations in the following categories:
• NPO Co-Trustees of the Year: Aaron Nelson, Evesham Capital Management and Tim Titus, The Entrepreneur's Source
• NPO Executive of the Year: Atif Bostic, Uplift Solutions of Southern New Jersey
• NPO of the Year: Bancroft
• NPO Community Partner of the Year: Stuart Harting, Haddonfield Outdoor Sculpture Trust
• NPO Advocate of the Year: Dr. Nikia Owens, director of financial empowerment,
United Way of Greater Philadelphia and Southern New Jersey
• Best Collaborative Effort: Camden Cadet Squadron of the Civil Air Patrol
• Chairman's Award: Ralph Padilla, PRAC of Southern New Jersey and Francis A. (Fran) Witt, formerly of McKernan Architects and Associates (posthumous)

OceanFirst Foundation announced that a $50,000 grant has been awarded to Vetwork, a program of VetGroup Inc., to provide short-term assistance to furloughed federal employees, including those federal employees currently working without pay due to the previous government shutdown. Impacted employees that reside within the OceanFirst Bank footprint may be eligible for assistance.

NAI Mertz is the exclusive leasing agent for Executive Mews at Cherry Hill, a 112,378-square-foot executive office campus comprised of 24 one-story buildings in Cherry Hill.

AtlantiCare has made plans to build a $38 million, 65,000-square-foot medical arts facility in Atlantic City, located at the corner of Ohio and Atlantic avenues across the street from AtlantiCare Regional Medical Center's Atlantic City campus. The New Jersey Casino Reinvestment Development Authority gave its preliminary approval to grant AtlantiCare the land, plus $15 million toward the project.

AtlantiCare plans to include the following programs and services in the new facility: medical education classrooms to expand educational opportunities for graduate medical residents and undergraduate students; a new location for, and expansion of AtlantiCare's maternal/fetal medicine program; an urgent care center; additional AtlantiCare clinical programs and services; and a floor dedicated to Fresenius Kidney Care Boardwalk.

Stockton University will partner with Thomas Jefferson University's Institute of Emerging Health Professions to enhance its cannabis studies program. The partnership will provide collaboration opportunities for staff and students with Jefferson's Lambert Center for the Study of Medicinal Cannabis and Hemp.

Jefferson is the first major health sciences university in the nation to provide a comprehensive academic resource for the medical applications of cannabinoids and offers the country's only master's degree in cannabis studies. Stockton introduced a cannabis studies minor in the fall 2018 semester to prepare students for different facets of the emerging recreational and medical cannabis industries.

Wolf Commercial Real Estate (WCRE) represented Hyland Levin LLP in the long-term renewal of its 16,440-square-foot, Class A office lease at 6000 Sagemore Drive in Marlton.

Additionally, WCRE has been appointed by NFI Industries as the exclusive leasing and sales agent to market 1005 Laurel Oak Road in Voorhees.

Thy Kingdom Crumb, Philadelphia Eagles quarterback Carson Wentz's AO1 foundation, is taking space that housed the former Rockhill restaurant—a 4,546-square-foot property located at 1800 Route 70 East in Cherry Hill. Thy Kingdom Crumb is dedicated to helping all people in the Greater Philadelphia and South Jersey communities. Its food truck service offers free, quality food to everyone regardless of socioeconomic status.

Rose Commercial Real Estate represented Vine Street Imports, a wine importer, in renewing its industrial warehouse lease at 16 Roland Ave. in Mount Laurel. The property serves as Vine Street's headquarters.

The New Jersey Board of Public Utilities (NJBPU) approved the three-year Community Solar Energy Pilot Program Rules, a key component of Gov. Phil Murphy's clean energy agenda. Community Solar will make solar available to more state residents by allowing customers of an electric public utility to participate in a solar project not actually located on their property. Instead, the system can be located in the subscriber's electric utility service territory. In order to ensure that all New Jerseyans have access to solar, the pilot will earmark 40 percent of the overall program capacity for low- and moderate-income projects.

Rowan University has announced the first grants of the Camden Health Research Initiative, a $50 million pledge by the university to fund research in and/or impacting the city of Camden during the next 10 years. The goal of the initiative is to stimulate medical and bioscience research at Rowan and CMSRU and with partners and to bring more top research and clinical faculty to the city to work on developing breakthrough medical cures and treatments.
Rowan awarded the initial grants, totaling $3.06 million, to faculty working on 24 projects in 16 departments/divisions in the Cooper Medical School of Rowan University, School of Osteopathic Medicine, Henry M. Rowan College of Engineering, College of Science & Mathematics, College of Education, College of Communication & Creative Arts and Cooper University Health Care.

The Interstate Renewable Energy Council (IREC) named New Jersey as one of four states in its 2019 Clean Energy States Honor Roll. Notably, New Jersey was identified as having the "Most Growth Potential" of any state, in particular for its community solar pilot program and its aggressive energy storage goals. IREC is a 37-year-old national independent nonprofit organization that works state by state to increase consumer access to clean renewable energy.

South Jersey Gas recently opened a state-of-the-art customer service center in Atlantic City, its sixth service center in the area.

Conner Strong & Buckelew, the Michaels Organization, NFI and the Cooper Foundation announced a $1 million program to benefit nonprofit community organizations in Camden. This new grant will provide $200,000 per year for the next five years to Camden nonprofits.

North Jersey-based Community HealthCare Associates has purchased the Memorial Hospital of Salem County for $3 million, according to reports. The hospital's new name is Salem Medical Center.

The Bank of Princeton will acquire five Beneficial Bank branches in Bordentown, Browns Mills, Chesterfield, Deptford and Sicklerville for $2.66 million, subject to regulatory approval and other conditions.

Following the conclusion of the partial federal government shutdown, the U.S. Small Business Administration (SBA) approved 116 loans for $40 million in New Jersey. According to the SBA, 69 established businesses received support totaling $17.3 million, and 47 new businesses attained $22.5 million.

Business-services firm Corcentric is moving to the Woodland Falls Corporate Park in Cherry Hill, where it will occupy almost 17,000 square feet. The company has 52 employees and plans to add 20 jobs at its new site.

Additionally, Corcentric recently announced agreements to buy Determine Inc., an Indiana firm, for $32 million.

Moonbeam Capital's CEO Steven Maksin sold the Burlington Center Mall to Clarion Partners, a Texas-based real estate investment firm for over $22 million. The deal is expected to result in the demolition of the mall.

Roof-like canopies covered with more than 50,000 solar panels over 10,000 parking spaces will be installed at Ashland, Ferry Avenue, Lindenwold and Woodcrest PATCO stations. This green energy initiative is by PATCO and the Delaware River Port Authority.

To read the digital edition of South Jersey Biz, click here.

Published (and copyrighted) in South Jersey Biz, Volume 9, Issue 2 (February 2019).

For more info on South Jersey Biz, click here.
To subscribe to South Jersey Biz, click here.
To advertise in South Jersey Biz, click here.