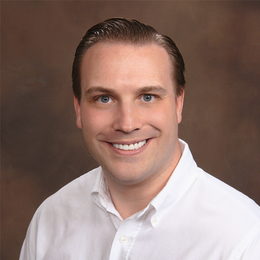 Single-Source: Protecting Business from the Technology Disconnect
Remember your teacher saying, "who did this?" and nobody's hand went up? Welcome to the world of hiring multiple technology service providers.
#TechStarters was the first in South Jersey to introduce the single-source technology provider model. Businesses can hire #TechStarters for multiple services that otherwise would be outsourced to separate firms for IT support, website design and hosting, and a marketing company for SEO and PPC.

Managing multiple services is so much simpler for our clients' businesses and their employees, but requires that we only employ the best, brightest and most experienced to service our clients for each technology discipline as a whole.

Regardless of circumstance, here are a few insights to help bridge the technology disconnect:

Told vs. Sold
Were you promised a support team of three or four technicians with a "virtual CIO," but feel like you received an ever-changing team of entry-level aged technicians with a "virtual CIO" that acts more like a salesperson? You're not alone. Before signing any contract, visit the office and meet the support team that would be servicing you. A mature, cautionary and methodical approach should be heavily valued when managing servers and critical business data. Understand the exit strategy and how transitions work—not all relationships are a good fit. Ninety-six percent of new client IT calls come as a result of unfortunate disasters that could have been avoided; almost all originate from a business choosing to retain an IT firm that employs inexperienced techs to support clients.

Google Growth
SEO (real Google search results) and PPC (paid Google search results) are a science with a process. An inexperienced firm will do more harm than good. SEO is long-term growth—results take time and consistency.

Unknown to many, SEO commonly maxes-out,meaning monthly top-tier plans allocate more resources than Google will accept, resulting in wasted client money and an underperforming ROI.

The biggest mistakes are made with false expectations. Good SEO and PPC companies will under-promise and over-deliver. Google is always in charge; firms simply encourage a path for Google to follow.

Ransomware and CodeKraken
#TechStarters recently created a medicine script for ransomware, named CodeKraken, which can reverse the devastation on business files from the latest ransomware threat of GrandCrab. Ransomware is alarmingly common, but your business may have more options than paying ransom and losing data.

Backups and Disaster Recovery
Seventy-eight percent of small-to-mid-sized businesses falsely believe they have reliable backups of critical data and software. Yet, backups are either incomplete—miscommunication/lack of path updates or Crash Consistent—not tested or guaranteed.

HIPAA and other compliance standards typically require two to three times the storage capacity of non-compliant backups. Make it a priority to routinely verify your disaster recovery plan with your IT company.

Cloud services, such as Microsoft Office 365Sharepoint/OneDrive or Google GSuite Drive/Teams, do not provide backups. When ransomware hits, it syncs to your cloud files and then back down. Ensure cloud-to-cloud backups are accounted for in your disaster recovery plan.

David Suleski is president and founder of #TechStarters and is an industry leader for his technical expertise on business technologies. Holding an MBA from Stockton University, Suleski communicates valuable technology insights to businesses in a non-technical manner. #TechStarters is a direct certified partner with Microsoft, Google and WatchGuard Firewalls.

To read the digital edition of South Jersey Biz, click here.

Published (and copyrighted) in South Jersey Biz, Volume 9, Issue 2 (February 2019).

For more info on South Jersey Biz, click here.
To subscribe to South Jersey Biz, click here.
To advertise in South Jersey Biz, click here.