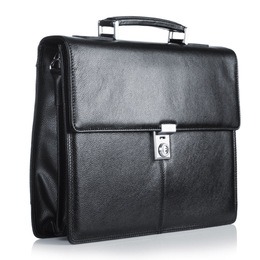 Biz in Brief
Business news from around South Jersey.
The Non Profit Development Center of Southern New Jersey (NPDCSNJ) and South Jersey Biz partner to recognize the region's top nonprofit leaders and organizations.

The NPDCSNJ will host its seventh annual Non Profit Organizations Awards Celebration & Dinner on March 7 from 5-7:30 p.m. at Adelphia Restaurant in Deptford. Tickets cost $65 and a reserved table of 10 costs $500 and can be purchased at NPDCSNJ.org.

The event will recognize South Jersey's nonprofit leaders and organizations in the following categories:
• NPO Trustee of the Year
• NPO Executive of the Year
• NPO of the Year
• NPO Community Partner of the Year
• NPO Young Professional of the Year
• Best Collaborative Effort of the Year

Nominations should be sent to awards celebration chairs Katie Logan and Ryan Kastner at NPDCAwards@gmail.com and will be accepted until Jan. 7. All winners will receive a modest stipend for the charity of their choice.

Jefferson Health and Virtua Health System are the latest health care systems to increase their minimum wage. Effective Jan. 1, Jefferson Health's minimum wage will increase to$15 an hour and will benefit more than 1,800 employees at its 14 hospitals in New Jersey and Pennsylvania. Additionally, the health system is adjusting wages for more than2,600 employees who make less than $18 an hour.

Virtua's minimum wage will increase to$15.15 an hour and benefit 900 to 1,000 individuals, including full-time, part-time and per-diem employees.

The Food Bank of South Jersey honored longtime partner Jefferson Health with the "Champion Against Hunger Award" at its annual Viva South Jersey Gala for the health care system's commitment to fighting hunger in South Jersey.

New Jersey led the nation with the highest percentage of hospitals with an A grade in the latest Leapfrog Hospital Safety Grade. Additionally, the state also had the highest rate of participation in the survey with more than 50hospitals having responded.

Inspira Health Network officials recently celebrated the public launch of the network's capital campaign: "Invest. Impact. Inspire." Inspira announced that its goal of $20 million would help support the construction of Gloucester County's first new hospital in 45 years and improve access to health care professionals and leading-edge technology across the region. More than $17 million has already been pledged by Inspira leadership, board members, physicians, employees and local businesses.

Project Freedom, Inc., a nonprofit housing developer, recently broke ground on Freedom Village—a 72-unit affordable rental community for people with disabilities and non-disabled families in need of housing set on seven acres in Gibbsboro. The project was awarded $100,000 from the Camden County Freeholder Board's homeless trust fund.

The New Jersey Economic Development Authority is taking applications for its new,$250,000, 21st Century Redevelopment Program aimed at helping communities repurpose local vacant or underutilized commercial and retail properties. The program was developed in response to abandoned and vacant office parks and shopping malls. Recipients can receive up to $50,000 each.

The Casino Reinvestment Development Authority approved a plan by Showboat Casino owner Bart Blatstein to convert 400 hotel rooms into 264 market-rate rental units. The Showboat, which now operates as a non-gambling hotel, will have 785 hotel rooms remaining to be used by guests.

Haddon Point Apartments, a large-scale apartment complex, recently opened on the former Pennsauken Mart site. Developed by Delco Development, it houses 120 apartments. This is the first of two phases by Delco Development, with construction underway on 120 more units in the same complex.

Lidl, a German-based discount grocer, is seeking approval for a 25,656-square-foot storeon Route 73 in Voorhees. Lidl's first location in South Jersey opened last year in Vineland and the company has previously disclosed plans for 36,000-square-foot stores in other South Jersey towns, including Cherry Hill, Delran and Gloucester Township.

HBK CPAs & Consultants announced the signing of a conclusive merger agreement with the Spire Group. The merger gives HBK its northernmost office and the newest office in its mid-Atlantic region, which is comprised of Cherry Hill, Princeton and Blue Bell, Pa.

The vacant Acme property off Route 130 in Cinnaminson will be redeveloped, with a self-storage business, IHOP restaurant and day care center all planned.

The Evesham Township Planning Board unanimously approved plans for a Royal Farms and other retail stores to be a part of Sunbird Plaza.

UGI Energy Services purchased South Jersey Energy Company's (SJE) retail natural gas business including Open Flow Energy. The purchase comprises all of SJE's2,500 commercial and industrial customer contracts, which includes supply service to approximately 6,000 locations.

Community, a Walgreens Pharmacy, opened on the street level of the nursing and science building at Rutgers University–Camden. This pharmacy empowers patients who have chronic, complex and rare health conditions by providing easy access to their specialty and traditional medications.

Congra Brands Inc. plans to close the Cherry Hill regional office of its recent acquisition, Pinnacle Foods. Almost 200 jobs will be eliminated.

The Organization of Nurse Leaders of New Jersey honored several nurse leaders at its annual holiday meeting and awards brunch, "Celebrating Nursing Leadership in New Jersey," on Dec. 7. The following nurse leaders were recognized for their years of dedication and unreserved support for New Jersey's nursing profession:
• AnneMarie Palatnik, DNP, RN, ACNS-BC, assistant vice president of clinical learning, academic affiliations & research, Virtua, Marlton, received the professional recognition award for her continued commitment to nursing and significant impact on the profession. Palatnik initiated the Virtua High School Intern Program. This program gives high school students interested in nursing glimpses into their future careers and provides unprecedented learning opportunities.
• Tia Sheck, BSN, RN, CCRN, assistant nurse manager-surgical ICU & surgical step down, research council chair, Inspira Medical Center, Vineland, received the aspiring nurse leader award for demonstrating exceptional leadership, guidance and service to the hospital and to the nursing profession. Together with a nurse manager, Sheck provides 24/7 front-line leadership responsibility over patient care, patient experience and employee engagement.
• Nancy M. H. Pontes, PhD, RN, FNP-BC, DRCC, FNAP, assistant professor, Rutgers School of Nursing, Camden, received the innovations in the continuum of care award for developing an award-winning program for educating health care providers that seeks to promote health equity for underserved Latino and immigrant populations by strengthening Spanish language skills among future health care professionals.

Registration is open for Rowan College at Burlington County's (RCBC) spring 2019 personal and professional development courses and career certificates. RCBC is offering non-credit courses and certificates to help the community explore their interests, advance in the workplace and gain new skills. There are a wide variety courses from art and education to leadership and technology. Seniors age 60 and above and Burlington County residents are eligible for a 25 percent discount on most personal enrichment and some professional development courses.

An agreement of sale has been reached between a new developer and the current owner of the Voorhees Town Center, Namdar Realty Group. The sale helps avoid what could have been a struggle to condemn the 51-acre property and seize it by eminent domain.


To read the digital edition of South Jersey Biz, click
here
.


Published (and copyrighted) in South Jersey Biz, V
olume 8, Issue 12 (December 2018).
For more info on South Jersey Biz, click here.
To subscribe to South Jersey Biz, click here.
To advertise in South Jersey Biz, click here.