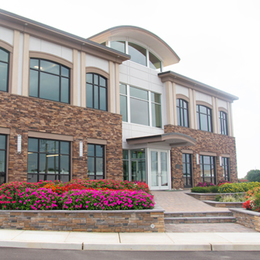 A Fresh Perspective
Cumberland County is reversing its fate to flourish in South Jersey.
Reviving its historic name as a glass making, food processing and textile-focused region, Cumberland County is growing from the ground up in an effort to dismantle the crime-ridden stereotype that has been lingering on its name for years. To cut these stereotypical ties, the county is developing new projects to build up the area for more foot traffic and new residents. And although it's taken years to get to the point they're at today, there's no stopping the economic growth of Bridgeton, Millville and Vineland.

"We are a community of neighborhoods and we've had our challenges, but bringing in new business/new ratables will help stabilize our neighborhoods so that many of the negative stereotypes that have plagued our city will turn around. People will see Bridgeton in a brand new light," says Bridgeton Mayor Albert Kelly.

When the glass manufacturer Owens-Illinois and tomato cannery Hunt-Wesson closed their doors nearly 40 years ago in Bridgeton, over 5,000 of the city's residents were left without jobs which put a dent in the local economy. If that wasn't a large enough strain on the city, Bridgeton was one of the first in the state to be affected by the Great Recession of 2008 and was one of the last cities in New Jersey to recover—only recently beginning to improve.
Kelly and his administration see the potential the city has and are working hard to bring that potential to light through downtown projects and organization partnerships.

"Now we're working so that we can reclaim part of our history in terms of food manufacturing and food processing and develop new avenues for the future," Kelly says. "I'm so happy that we have a number of projects that are working around our cultural history of food and agriculture such as our Food Specialization Center."

Bridgeton plans on expanding the Rutgers Food Innovation Center (RFIC), which improves homegrown recipes for the opportunity to sell at local grocery stores. Since its opening in 2001, RFIC has fortified local produce having more than 200 businesses go through the Rutgers food incubator and has received several awards from the International Business Innovation Association. The extension of RFIC will include a 31,000-square-foot Food Specialization Center opening in early spring 2019 and will lend more room for current expanding food businesses along with new local food production/processing businesses while adding employment for the city.

Among the development of the Food Specialization Center will be a $10 million revitalization of Bridgeton's downtown area. A 4,000-square-foot building at 14-16 Laurel St. is to be renovated by adding 26,000 square feet to the current two-story space. When finished, the building will serve as a multi-tenant office building in the hopes of gaining traction downtown.

"[The office space is] now going to house our county clerk's office and also the home office of CompleteCare Health Network," Kelly says. "And it's something I'm very much looking forward to. I'm sure our merchants in our downtown are looking to the increase [of] foot traffic for the local businesses."

Earlier this month, Gerard Velazquez, president and CEO of the Cumberland County Improvement Authority (CCIA), announced an enhanced partnership encouraging economic development between the CCIA, a government agency that provides financing to businesses for economic growth, and the Cumberland Empowerment Zone Corporation, a nonprofit organization that drives development. The two companies have worked together on investment initiatives in the past and will prove to be a large impact on the county currently and in the future.

"Working together to put deals together, similar to what we're doing in downtown Bridgeton, is what we envision when we put two entities together," Velazquez says. "It allows for the empowerment zone to still run its programs and continue being the business lender for the county, and it allows for the Improvement Authority to eventually increase our ability to serve the community by merging and solving resources with the empowerment zone.

"We had talked way back when about putting together a business loan program through the authority; now that we have the empowerment zone as our partner, we can utilize their resources and their history and experience and success to issue loans to our small businesses throughout the county. So again, the combining of the two entities was really to merge our resources and make sure that we can better serve the community," he explains.

The current correctional facility in the county, sitting in the heart of Bridgeton, will be moved to better utilize the space for redevelopment. The Cumberland County jail is scheduled to open in 2020 with construction beginning next year on South Burlington Road. Nearly 400 inmates will be housed at the facility, which will only hold local prisoners rather than regional.

"Since we're a county seat, we've housed the county correctional facility forever and with the need for improved maintenance and improved capacity, [the CCIA] decided that they will build a brand-new facility rather than continue to just add dollars to our old facility," Kelly says.

In its pursuit of South Jersey expansion, OceanFirst Bank is buying out Capital Bank of New Jersey for $80 million in stock. The arrangement will begin in the first quarter of 2019 where four new branches will be placed in Cumberland, Gloucester and Atlantic counties.

"The nice thing about dealing with a local bank is they have a local connection; you're dealing with folks that have a better relationship with the local businesses," Velazquez says. "But I think because of the nature of the mergers and because the nature of how banking is done today, I think the larger banks are learning that in order to keep pace with the smaller banks, they have to change their method of doing business and [be] much more connected and much more friendly to the local small businesses in the community."

"I can see the potential benefit of the merger if this in fact opens the community up for more residential loans and more lending products in a struggling housing market and also more options for small businesses," adds Samantha Silvers, supervising planner and economic development director for the city of Millville.

While mergers and new businesses grow in Cumberland County, Millville has been home to a company for nearly 90 years that has been directly affected by the county's prosperity. The Espoma Company, a fourth-generation, family-owned business that manufactures organic fertilizers for the lawn and garden industry, officially opened its new 12,500-square-foot headquarters last month.

"I've been with the company 21 years and we've grown five-fold since that time and continue growing and continue adding more people. We just ran out of space in the old office, so the new office more than doubles the number of people that we can hold here so it gives us first and foremost the room to grow as a company," says Vice President Jeremy Brunner. "We spend a majority of our waking hours at work so we really wanted a pleasant, positive and professional atmosphere. … We have a living wall when you first walk in which is a plant wall and it's a very soothing environment and came out better than expected. … The two biggest things that we wanted to accomplish [were]: room to grow in terms of staff and just a place where we all want to be."

Similarly to Bridgeton, Millville is looking to build up its downtown area in the Glasstown Arts District by purchasing an existing 15,000-square-foot vacant building on the 500 block of High Street. The city plans to double the space by adjoining another building beside it.

"This was a vacant building and it was a difficult building because of the layout internally. Several reuse studies had been done but it was difficult to find a use for the building by itself," says Kim Ayres, senior vice president of economic development for the CCIA. "So this enables [the city] to take a vacant and underutilized property, and we purchased the vacant properties on either side of the building so that will also help beautify that first block.

"So this hopefully, combined with some of the other improvements, will get more people spending more money in the downtown and really help to bolster the economy here in the central portion of the city in addition to the beautification that it'll bring to that block because there hasn't been a lot of investment up in that northern end. … We always are hopeful that our footprint stimulates private sector investment as well."

With all of the new expansions going on in Vineland (from Premier Orthopaedics to Inspira Medical Center), the city was able to take a 15,000-square-foot building in bad condition and upgrade it to house the public works and fleet maintenance operations.

"We're doing a centralized fueling facility and the centralized fueling location will be at that site, so in addition to the office building for the Vineland electric utility and for public works, there will also be the centralized fueling for the county and obviously [there] will be an opportunity for the city of Vineland to utilize that facility as well," says Velazquez. "It'll be much more convenient and hopefully because we're pooling our resources throughout the county, we can expect that we would pay less for diesel and gasoline than we're currently paying throughout the county."

Whether it's improving downtown areas or building up longstanding community businesses, cities in Cumberland County are on their way to a brighter future with help from city leaders and county officials.

"I think this is just a continuation for us of trying to make sure that we're implementing as many meaningful projects in the county as we can, building off our previous success and making sure that we're building a bridge foundation for economic development and future viability of the county," Velazquez says.

What Businesses are Saying
MEMBERS 1ST OF NJ FEDERAL CREDIT UNION, Lizzy Kennedy, marketing manager
"In 1938, our credit union was founded by Cumberland County teachers. Our founders saw the need for a not-for-profit and democratically operated cooperative that would provide lower-cost financial services, as well as represent the best financial interests of its members. Being a part of Cumberland County has allowed us to make a difference in the lives of those we touch every day by providing affordable financial products and services."

PREMIER ORTHOPAEDIC ASSOCIATES, Dr. Thomas A. Dwyer, CEO/president and Julie Dwyer, business administrator
"Cumberland County is a close-knit community of hard-working people and families that have generational ties to the area.Practicing in this area allows you to be able to care for neighbors and friends on a regular basis. In many cases, you are able to see the positive impact you have made in someone's life because you see them at church, the grocery store or bank. Not placing Premier Orthopaedics in a larger city has afforded our group this benefit."

EYE ASSOCIATES, Sydney L. Tyson, CEO
"While patients in Cumberland County benefit from our offerings, we are able to help patients from all over the South Jersey area. We also have patients traveling from around the country just to be seen by our doctors and surgeons within our facility. We are happy to call Cumberland County our home and bring people from other places into the area. Ultimately, by having our business located in Cumberland County, we are able to see the reward of working for individuals with whom we share a community."

CUMBERLAND DEVELOPMENT CORPORATION, Steven Paul, marketing director and executive director at Bridgeton Main Street Association
"The best part [of doing business in Cumberland County] is affordability. It's comparative to other places in the Northeast; rents are really low, leases, etc., but it still has a great access. You also have [Route] 55 running through the county so you have a lot of potential consumers if you're on the retail side."

HEALTHSOUTH REHAB, Tammy Feuer, CEO
"Cumberland County is a very close-knit community. This promotes a high level of collaboration which helps advance goals to improve the overall health and well-being of residents. ... We have been an active member of the Greater Vineland Chamber of Commerce and have received much support from this great organization. We are proud to be in such a caring community."