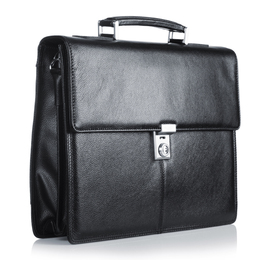 Biz in Brief
Business news from around South Jersey.
New Jersey's unemployment rate held steady at 4.2 percent for the month of September.

The state government will be partnering with Unite Here Local 54, a hospitality and culinary workers union in Atlantic City, to form a full-time training program that is expected to create upward of 5,000 new jobs. Local 54 will partner with the Casino Reinvestment Development Authority and receive funding from the New Jersey Department of Labor and Workforce Development to provide area residents with training, education and support services for entry-level union jobs in the hospitality and culinary industry. The program will prioritize residents who are underemployed or living in poverty.

A Fairleigh Dickinson University poll found that despite the prevalence of the #MeToo movement and several high-profile cases in the last 12 months, nearly two-thirds of employed New Jersey residents said they believe the rate of workplace sexual harassment has remained the same. Among those respondents, 63 percent said they felt the prevalence of sexual harassment at their workplace stayed the same over the past year.

Public Service Electric and Gas recently became the first utility in the country to meet U.S. Department of Homeland Security's anti-terrorism standards and earn liability protections under the SAFETY Act program.

A new Olga's Diner will be built on Route 73 in Marlton at a site that previously held Carollo's Family Restaurant. Hristos "Chris" Kolovos and partner Bill Dovas are behind the $3 million project. There is no connection between the new diner and the original Olga's Diner that was demolished in 2017.

Bridgeton has been awarded a $100,000 grant from the state's Innovation Challenge program to help establish a technology hub for the food industry there.

Voorhees Township officials have chosen Brandywine Financial Services Corp. as the conditional redeveloper for the former Echelon Mall. The real estate company is expected to transform the largely vacant mall into a mixed-use center with housing and entertainment attractions.

New Jersey Community Capital's CAPC program has been awarded $12 million in new markets tax credits to turn vacant properties in New Jersey into quality, affordable homes.

Gov. Phil Murphy's office and the Economic Development Authority awarded nine grants of $100,000 each to local communities, aimed at fostering the local innovation economics across New Jersey. Called the Innovation Challenge Planning Fund, one of the grants will go to Atlantic City which plans to partner with Stockton University for a proposed center for marine & environmental science department. Another grant will go to Camden County, where Rowan University, Verizon, Cooper's Ferry Partnership and the city of Camden will be developing a public safety and transportation-focused redevelopment of the downtown area.

The U.S. Environmental Protection Agency has awarded nearly $84.5 million to New Jersey to help finance water infrastructure projects. The funds will primarily be used to upgrade wastewater and drinking water systems throughout the state.

The People for People Foundation of Gloucester County was awarded $20,000 from the Disabled Veterans National Foundation to fund a series of comprehensive life skills classes for veterans.

The MD Anderson Cancer Center at Cooper has received a three-year approval by the Society of Surgical Oncology to establish a breast surgical oncology fellowship program. Fellows will spend one year developing a strong knowledge of all aspects of breast disease, breast medical oncology and breast surgery.

Atlantic City Electric joined four South Jersey workforce development boards and three vocational schools to officially launch a six-year, $6.5 million program to educate the workforce needed to fill future energy jobs across New Jersey.

NorthMarq Capital has announced a $38 million refinance for the apartment complex, Camelot of Cinnaminson.

Goodwill of Southern New Jersey & Philadelphia and AAA South Jersey have teamed together for a luggage trade-in and upgrade promotion. This initiative encourages the community to donate gently used luggage to Goodwill—preferably filled with clean, unwanted clothing, shoes or household items—in return for discount vouchers. These vouchers are good for the purchase of new luggage from any local AAA South Jersey store.

For every piece of gently used luggage dropped off at one of the South Jersey stores between Oct. 17 and Dec. 31, donors can save $30 off the purchase of non-sale, in-stock luggage of $150 or more (excluding tax) or $20 off a purchase of non-sale, in-stock luggage of $100 or more (excluding taxes) from AAA South Jersey.

Community College of Philadelphia (CCP) will sign a cross-state, dual-admission agreement with Rutgers University-Camden. This partnership will allow CCP students to make a seamless transfer to Rutgers-Camden to pursue their bachelor's degree. CCP students who complete an associate's degree and meet all requirements can attend the four-year university starting as a junior.

Camden County officials recently broke ground on a $2.1 million project to upgrade the 83-year-old amphitheater at the Haddon Lake Norcross-McLaughlin Memorial Dell in Haddon Heights. The venue, which is home to the county's Sundown Music Series and other events, will undergo a total renovation to modernize the stage and seating area.

Trader Joe's, TJ Maxx, HomeGoods and a Shake Shack restaurant are a few of the stores coming to the Garden State Park in Cherry Hill. Construction is expected to begin later this month, with some of them possibly being open by 2020.

Rowan University was recently awarded a multimillion-dollar grant to address infrastructure needs in the Arctic region.

The Espoma Company, the largest manufacturer and marketer of organic lawn and garden fertilizers in the United States, recently opened its new 12,500-square-foot headquarters in Millville.


To read the digital edition of South Jersey Biz, click
here
.

Published (and copyrighted) in South Jersey Biz, Volume 8, Issue 10 (October 2018).

For more info on South Jersey Biz, click
here
.
To subscribe to South Jersey Biz, click
here
.
To advertise in South Jersey Biz, click
here
.