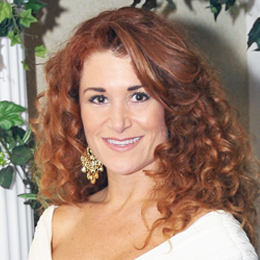 Benefit Plan Offerings—What Every Small Business Should Address
If you are like most businesses, you would agree that employees are a company's greatest asset.
Attracting and retaining top talent is paramount to success, but with that comes the responsibility of offering a competitive (and compliant) benefit package. Whether 30 local employees or 500 nationally, the exercise is the same and can be daunting. This is where a quality broker can be your greatest advocate. Offering comprehensive benefits can do more than attract top talent—it has been proven to improve loyalty, increase productivity and bolster attendance.

So, whether you are a human resources manager or business owner, here is a list of questions to ask as we head into the fourth quarter.

Have you addressed all annual or ongoing required notices and mandatory filings?
This includes such employee notices as summary of benefit coverage, summary plan description, Medicare Part D, exchange notification, initial Cobra notice and women's health and cancer rights to name a few. There are also key deadlines including the Centers for Medicare & Medicaid Services filing due on Oct. 15.

Is your broker thinking outside of the box?
In addition to carriers that sell in the 2-50 fully insured space, the region has had an influx of new plans that offer creative, no-risk funding arrangements designed to save money and refund surpluses when a company's claims perform better than projected. As an advocate, brokers should help evaluate all alternatives.

Are you up to date on the latest "hot" topics, such as the proposed doubling of HSA Limits in 2019, which may hit the Senate floor even before the November elections?
In July, new bills were proposed that would significantly impact current benefits plans. One such proposal generating bipartisan support is H.R. 6311. In its simplest terms, this bill would essentially double the allowable HSA contributions along with permitting employees age 65 and older to continue contributing into their HSA, something currently not possible once enrolled in Medicare. Currently, there are three bills in total, all of which are designed to better coordinate and expand high deductible health plan coverage and consumer savings for better health.

What is the correct way to calculate the full-time equivalent (FTE)?
The first step is properly classifying your part-time and full-time employees to determine a full-time equivalent number that stipulates the company's group size. Small groups are defined using a look-back period and may require the help of a consultant when you have part-time, variable-hour employees and/or high turnover. Once the group size is understood, a group benefits broker will determine the appropriate market sector for insurance. The proper determination of small group or mid-market/large sector is critical as benefit levels in certain segments are mandated. Not only can employers be exposed if not offering the right coverage, they can be fined for improper filing under ACA regulations. Further, an incorrect market determination can result in potential fines and legal issues when not offering applicable benefit mandates.

No matter how well a company is informed and compliant, the benefits plan is only as well as it is communicated to employees. Do you have the right employee communication system in place? Employers should have an up-to-date employee handbook and current written policies in place to protect mutual interests. For these and other benefits related issues, a trusted broker is an invaluable resource and partner.

Stephanie B. Wade, AIF®, RICP is a group benefits specialist with Financial Advisors of Delaware Valley. Wade assists companies of any size with benefit package-creation, implementation and ongoing compliance. She also provides comprehensive renewal analysis, benefit communication and education, and assistance with state and federal benefits regulations.