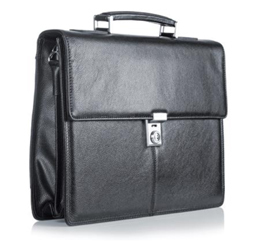 Biz in Brief
Business news from around South Jersey.
Rowan College at Gloucester County and Cumberland County College announced the signing of an agreement that would begin the process of merging the institutions to become Rowan College of South Jersey.

OceanFirst Bank was ranked as one of the country's best in-state banks and credit unions and No. 1 in New Jersey in a recent customer survey by Forbes.

Last month, Sens. Cory Booker and Robert Menendez announced $2.8 million in grants from the National Oceanic and Atmospheric Administration to support coastal resilience in New Jersey's coastal communities. Matched by $2.4 million in state funding, those funds will support jobs through the New Jersey Coastal Management Program, which addresses many coastal issues in the state such as coastal hazards, wetland and shoreline protection, public access to the coast, aquaculture and ocean resource uses.

Rowan University and Rutgers University– Camden will receive a total of $1,401,341 in federal funding from the U.S. Department of Health and Human Services (HHS) for medical research and job training programs.

Rowan University will receive:
• $525,436 from the HHS' Health Careers Opportunity program for career training in osteopathic medicine. The program aims to provide individuals from disadvantaged backgrounds an opportunity to develop the skills needed to successfully compete for, enter and graduate from health professions schools.
• $400,000 from HHS' Primary Care Champions program to train primary care doctors. The Primary Care Champions program establishes a fellowship program to train community-based primary care physicians and/or physician assistants.

Rutgers University–Camden will receive:
• $475,905 from HHS' National Institute of Environmental Health Sciences for research on toxic dental chemicals. The institute's mission is to promote healthier lives through the discovery of how the environment affects people.

A state authority has awarded a contract of almost $100 million to design and build a new Camden High School. Ernest Bock and Sons Inc. of Philadelphia will construct the new school—a 270,000-square-foot, two-story facility that will serve more than 1,200 students. It consists of a two-phase contract with the first phase nearly complete, and the Schools Development Authority estimates it will create up to 1,000 jobs.

The New Jersey Board of Public Utilities approved a proposed rule establishing a three-year Community Solar Energy Pilot Program. The program will enable electric utility customers to remotely participate in solar energy projects while receiving a credit on their utility bills proportional to the size of their participation.

Atlantic Cape Community College received more than $224,000 in grants from the National Science Foundation to help expand their drone technology program. One of the grants will be used for the college's Unmanned Aircraft Systems Operations and Maintenance Education and Training Project, which will help advance technician training for drones.

The Gloucester County Chamber of Commerce enacted a BOGO program that provides discounts to people interested in attending its diverse array of events and activities. The BOGO program will offer discounts in the following ways:
• Buy one, get one free
• Buy one, get one 50 percent off
• Buy one, get $10 off
• Buy one, get $20 off

Vantage RES secured a long-term lease with Goodwill Industries of Southern New Jersey at 483 Hurffville-Cross Keys Road in Washington Township. The store is 15,750 square feet.

United Airlines recently supported the Food Bank of South Jersey's Summer Meals program by making a $5,000 donation to benefit five summer meal locations throughout Burlington, Camden, Gloucester and Salem counties.

To better understand some of the state's most pressing health challenges and the economics of health care, the New Jersey Hospital Association (NJHA) announced a new data center—the NJHA Center for Health Analytics, Research and Transformation—which will use information from an array of sources and apply analytics and predictive modeling to identify and better understand underlying problems and work with its members, policy experts and others to explore solutions.

To read the digital edition of South Jersey Biz, click here.

Published (and copyrighted) in South Jersey Biz, Volume 8, Issue 9 (September 2018).

For more info on South Jersey Biz, click here.
To subscribe to South Jersey Biz, click here.
To advertise in South Jersey Biz, click here.