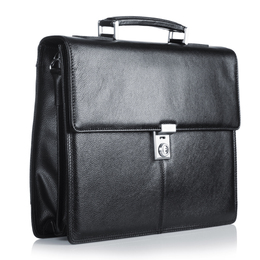 Biz in Brief
Business news from around South Jersey.

American Heritage Credit Union was named the top credit union in Pennsylvania in a recent study by Forbes and the market research firm Statista. Forbes' America's Best-In-State Banks and Credit Unions publication was chosen based on an independent survey from a vast sample of more than 25,000 U.S. citizens spread among all states.

Cooper University Health Care recently opened a new 5,500-square-foot addition to its emergency department featuring 10 state-of-the-art exam rooms that will improve the patient experience and reduce wait times.

ShopRite stores raised $15,371 during the month of May through the Ravitz Family Market Cares Committee for Special Olympics New Jersey. Participating ShopRite stores include the ShopRite of Marlton; ShopRite of Evesham Road; ShopRite of Garden State Pavilion; ShopRite of Mount Laurel; and the ShopRite of Union Mill Road.

Mattress Warehouse, AT&T and Cherry Blow Dry Bar will occupy 8,000 square feet at the corner of Marter Avenue and Route 38 in Mount Laurel.

Effective July, a majority of American Asphalt Company's stock has been acquired by its employees through an Employee Stock Ownership Program—the first paving company to do so in New Jersey.

Virtua has required Rehab Connection, which operates six outpatient clinics and provides therapy in more than 20 area schools. The facilities are now known as Virtua Physical Therapy & Rehabilitation. The newly acquired sites are in Barrington, Berlin, Cherry Hill, Cinnaminson, Lumberton and West Deptford. They join existing Virtua rehabilitation offices across Burlington, Camden and Gloucester counties.

Horizon Blue Cross Blue Shield of New Jersey has designated Inspira Medical Center Vineland as a Blue Distinction® Center+ for Bariatric Surgery. The national Blue Distinction Specialty Care program recognizes health care facilities that show expertise in delivering improved patient safety and better health outcomes, based on objective measures that were developed with input from the medical community.

The Katz JCC in Cherry Hill will introduce Cancer Connection to the Richard M. Klein Center for Wellness in October.Cancer Connection will offer personalized one-on-one and small group training specifically catered to the individual, led by JCC certified exercise cancer specialists.

Rowan University's School of Osteopathic Medicine and the United States Department of Veterans Affairs recently announced a partnership that will create a new residency program for Rowan medical students at Wilmington VA Medical Center in Vineland.

Gloucester Township recently announced a Dave & Buster's will be coming to the Gloucester Premium Outlets. Gloucester Township council amended a redevelopment plan to allow an indoor amusement park at the outlet center, which consists of90 stores. This change allows it to operate as an accessory use as long as it covers at least 30,000 square feet and has 125 or more "amusement devices."

Pleasantville City Council approved plans for a medical marijuana dispensary to be built at the former site of The Press of Atlantic City. RGC3 LLC purchased the building on Devins Lane in December and Superior Grow Lab will operate the medicinal marijuana operation on the site. If opened, Superior Grow would be the second medical marijuana dispensary in Atlantic County. Compassionate Care Foundation opened in Egg Harbor Township in 2013.

The Voorhees Township planning board has rejected a proposal for a new Wawa and Tractor Supply Co. store on Route 73.

The U.S. Department of Transportation (USDOT) has selected the Henry M. Rowan College of Engineering at Rowan University as a partner in the US-DOT's Region 2 University Transportation Center consortium, led by Rutgers School of Engineering's Center for Advanced Infrastructure and Transportation.

New Jersey's unemployment rate continued to drop to 4.2 percent in July— the lowest unemployment rate since 2007.

Gov. Phil Murphy recently signed a bill into law that will expand the use of public-private partnerships in New Jersey to develop essential projects and grow the state's economy. This new law is expected to enable vital projects to replace water lines and upgrade transportations infrastructure.

The Borough of Paulsboro received a$1.5 million grant from the United States Department of Commerce's Economic Development Administration to improve water infrastructure. The funding will be used to support the installation of a new water main to the Paulsboro Marine Terminal, providing potable water and fire protection.

AtlantiCare was one of the health centers awarded a federal grant from The U.S. Department of Health and Human Services to continue to improve quality and efficiency of health care in their communities.

The Delaware Valley Regional Planning Commission recently announced $1.8 million in grant awards for transportation and community development projects across the Greater Philadelphia region. Some of the grants in South Jersey include:

• $150,000 to study traffic safety and congestion along the Route 541 corridor in Burlington County
• $100,000 to consider upgrades for Haddon Avenue in Camden
• $72,000 to help promote bicycle and pedestrian traffic between Collingswood and Haddon Township

The Community College Innovation Challenge—Gov. Phil Murphy's free community college proposal—launched this month. The program will provide free tuition and fees to select students who attend one of the state's 19 community colleges next spring.

Wawa is planning a 4,736-square-foot store on Clements Bridge Road in the Plaza at Deptford shopping center. The 30.5-acre property has been owned since 2016 by an affiliate of Inspira Health Network, who is selling four acres to Wawa.

According to CNBC, Campbell Soup Company has hired Goldman Sachs to sell some of its businesses to pay off its debt. Campbell's is looking to sell Arnott's Biscuits and its fresh food unit, which includes Bolthouse Farms and Garden Fresh Gourmet Salsa.

Last month, South Jersey Gas added a 31-foot mobile command center which provides employees with resources on wheels in emergency situations.

Gaming firm GS Park Racing is trying to prevent plans to bring sports betting to the former site of the Garden State Park racetrack in Cherry Hill, who says it holds exclusive rights to take any wagers at the site but does not want to build a betting parlor due to the possibility of creating competition for Greenwood Racing—its Pennsylvania-based parent firm.

The New Jersey Board of Public Utilities recently proposed The Offshore Renewable Wind Energy Certificate rule that would create an offshore wind fund mechanism. This will establish the processes for how an offshore wind project receives funds and how revenues projects earns returns to ratepayers.

The 18-month dredging and restoration of Newton Creek in Camden County will costs upwards of $25 million. The 110-acre project is the largest capital project to be overseen by the Camden County government and work will be done in Haddon Township, Audubon, Oaklyn and Collingswood.

The National Low Income Housing Coalition 2018 "Out of Reach" report ranks New Jersey the seventh-most expensive state in the nation for housing.

To read the digital edition of South Jersey Biz, click here.

Published (and copyrighted) in South Jersey Biz, Volume 8, Issue 8 (August 2018).

For more info on South Jersey Biz, click here.
To subscribe to South Jersey Biz, click here.
To advertise in South Jersey Biz, click here.