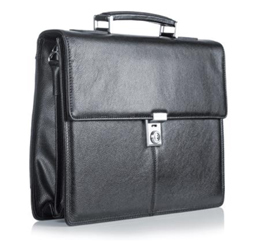 Biz in Brief
Business News from Around South Jersey
Starbucks will close 8,000 stores across the United States on May 29 to educate about 175,000 employees on racial-bias training. This follows an uproar over the arrest of two black men in mid-April who were waiting for a friend at a Starbucks in Philadelphia.
Wawa is looking to fill 5,000 full- and parttime jobs during the next two months. The chain is opening 25 new stores in the Mid-Atlantic market.
A new Tesla showroom will mark two firsts for the electric-car firm. The Route 70 outlet in Cherry Hill will be Tesla's first store in South Jersey, and its debut also will introduce the Model 3, Tesla's first "family sedan."
Amazon is bringing more than 1,000 fulltime jobs to West Deptford with a 650,000-square-foot fulfillment center, which is under construction. Amazon currently employs more than 13,000 full-time workers at seven fulfillment centers in the state, including facilities in Logan Township and Florence. Amazon also is expected to occupy a 1 million-square-foot warehouse planned for the former U.S. Pipe and Foundry site on the border between Burlington City and Burlington Township.
New Jersey Community Capital, through its THRIVE South Jersey initiative, will be granting up to $100,000 to support targeted community revitalization projects that will enhance the impact of community-based organizations in the region. THRIVE South Jersey works to expand local and regional capacity to generate economic growth in the targeted region of South Jersey that includes Cumberland, Gloucester, Salem and western Atlantic counties.
Columbia Bank has been awarded a 5-Star ("Superior") Rating from Bauer Financial Inc., an independent bank rating company. Bauer's 5-Star Rating, its highest performance ranking, represents an independent, unbiased analysis of a financial institution's safety and soundness position.
M&T Bank has been recognized by Greenwich Associates as a national and regional winner of 10 Excellence Awards based on customer satisfaction. The awards, which are based on customer feedback, serve as a benchmark for quality banking products and services in the marketplace.
Super 8 Pennsville Hotel in Pennsville has been awarded the annual "Pride of Super 8" award, which recognizes the Super 8 brand's top performing hotels and their teams. To be eligible for the award, hotels must demonstrate strong quality scores, outstanding guest reviews and an unwavering commitment to the Wyndham Rewards loyalty program and its members.
South Jersey Federal Credit Union (SJFCU) was recently honored with a Diamond Award, which recognizes outstanding marketing and business development achievements in the credit union industry. SJFCU was the only credit union in the state of New Jersey that received an award.
South Jersey Gas recently presented Blackwood Fire Company and Collings Lakes Fire Department each with a $3,000 grant as part of the company's First Responders Grant Program. The fire departments are two of eight recipients selected to receive the latest round of grants from South Jersey Gas. The grant funds will be used to support the purchase of new rescue equipment for the departments.
American Heritage Credit Union has reached the top 100 national ranking benchmark in terms of membership size in the credit union industry, according to the National Credit Union Association. With more than 170,000 members, American Heritage now ranks as the 97th largest credit union in membership as of February 2018, moving up 11 spots from 2017.

American Heritage Credit Union President and CEO Bruce Foulke recently completed a service engagement trip to Kenya, Africa, in partnership with the World Council of Credit Unions (WOCCU). Foulke, who serves as a United States delegate for WOCCU, worked with the Kenya savings and credit cooperative program and volunteered at the Busia Orphanage, which American Heritage Credit Union has been supporting for over a decade.
The New Jersey Economic Development Authority (NJEDA) approved tax breaks worth $10.6 million for Union Packaging LLC, which is considering the purchase of a former commercial laundry in Camden. Union Packaging, which makes fast-food packaging, would bring 65 jobs to the site in Camden's port district. Additionally, NJEDA approved tax breaks worth $6.25 milllion to culinary herb producer Infinite Herbs, which is expanding to Vineland and could create around 125 jobs.
Lourdes Health System has opened two chronic care centers in Willingboro and Evesham to specifically treat and assist those dealing with COPD, a respiratory disease. The goal of the new centers is to provide better treatment options, teach those with COPD how to properly use their medications and keep sufferers out of the hospital unless it is critical.
The Voorhees Township Planning Board unanimously advanced a plan that would create a condemnation redevelopment area at parts of Voorhees Town Center.
The Shoppes and Residences at Renaissance Square mixed-use center on Route 70 in Marlton is undergoing a $70 million redevelopment that will encompass 338 residential luxury apartments, as well as retail, restaurants, medical, office and commercial space.
Beginning fall 2018, Atlantic Cape Community College graduates who transfer to Rutgers University-Camden are eligible to apply for the new "Rutgers- Camden Scholarship at Atlantic Cape CC" program, which provides merit-based financial support to Atlantic Cape graduates of up to $5,000 in their first year with an additional $5,000 for their second year.
NAI Mertz and Wolf Commercial Real Estate (WCRE) have been selected by CoStar Group, Inc. to receive the CoStar Power Broker Award. This annual award recognizes the "best of the best" in commercial real estate brokerage by highlighting the firms and individual brokers who closed the highest transaction volumes in commercial property sales or leases in 2017 within their respective markets.