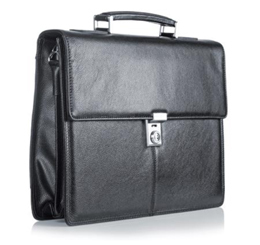 Biz in Brief
Business news from around South Jersey
Penn Medicine, in partnership with Virtua, revealed plans to build a new $35-million proton facility at Virtua Voorhees. The center will offer cancer patients proton therapy in single-room treatments and is expected to be completed by 2020. It will be the first center of its kind in South Jersey.
Campbell Soup has purchased Pacific Foods, an Oregon-based company known for organic soup, for $700 million. The company will continue to operate in Oregon.
New Jersey's Economic Development Authority approved $24.1 million in tax breaks for commercial projects taking place in Camden and Burlington counties. The incentives are designed to attract new employers and keep jobs here in the state. Kampack Inc., a packaging firm headquartered in Newark, was the biggest beneficiary with a $13.6-million tax break toward a 500,000- square-foot manufacturing facility in Florence. Other companies receiving incentives to expand into Camden City include Boomerang USA ($4.1 million); Valley Power Electric Supply ($3.4 million); and GoEMerchant ($2.9 million).
Marlton's BCA Insurance Group has formed an affiliation with Saratoga Benefit Services in Moorestown to give clients expanded expertise in the realm of employee benefits.
A new 32,000-square-foot, $10.5-million manufacturing facility coming to Cumberland County is being built to attract new businesses, including a dedicated space for food processors.
Rutgers University will invest $7.5 million of the desired $15 million being earmarked for the redevelopment of Campbell's Field in downtown Camden, with the city picking up the other half of the tab. The onetime home to the Camden Riversharks is set to be demolished and turned into a series of athletic facilities for sports ranging from baseball and softball to lacrosse and field hockey.
Kenco Logistics has leased a 401,000-squarefeet space within the LogistiCenterSM on Pedricktown Road in the Logan Township industrial park. This is the latest space for Kenco among their 90 warehouse locations.