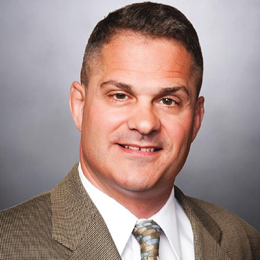 Executive Q&A
October 2017
What is the biggest issue currently facing your industry?
WE LAUNCHED A NEW SECTION IN OUR AUGUST ISSUE designed to give you insight into what's going on across a range of sectors by asking three local executives to answer a pertinent business question from the viewpoint of their respective industries. Their replies provide a snapshot of the current business landscape in our area.
The aging U.S. intermodal transportation system. [It] is challenged by limited investment. Maritime transportation infrastructure is critical to economic growth. Ports need to stay on pace with the ever-expanding needs and speed of moving commodities to markets in a globally competitive environment, sifting through myriad cargo forecasting data and coordinating with third-party private and public entities to … ensure efficiency is maximized for the entire supply chain system. SJPC has made signification capital investments, over $300 million in the past eight years, into improving existing intermodal infrastructure and expanding marine terminal capabilities with the advent of the new Paulsboro Marine Terminal. Even [so], the need for more infrastructure planning and development remains a key and critical task.
-Kevin Castagnola,
CEO,
South Jersey Port Corporation
The shortage of qualified engineers and other STEM (science, technology, engineering and math) professionals is a major challenge facing the consulting engineering industry today. The U.S. is not producing enough technical talent to meet the growing demands of the market. To establish a competitive advantage in the war for talent, T&M has implemented various initiatives to attract and retain the right professionals to grow our organization. These include enhancing our on-boarding process, launching employeeled wellness and community service programs, offering more competitive benefits, modernizing our offices and establishing clearly defined career progression paths. The return on our investment in this area has helped us maintain our leadership position within the industry.
-Gary Dahms,
president & CEO,
T&M Associates
Companies depend on staffing agencies for many reasons– though most frequently, we are called upon to deliver additional support to meet client goals. Through our services, clients become both flexible and agile, which is a great way to remain competitive. The biggest obstacle we face stems from the impact of a low unemployment rate. Unemployment in N.J. is 4.5 percent, which indicates that workers have options. It is important for companies to evaluate compensation and benefits to ensure they are attractive employers. The less you pay your workers, the higher your turnover rate— and the more you're spending on training and on-boarding all over again.
-Shari Hulitt,
CEO,
Sharplink Staffing
Published (and copyrighted) in South Jersey Biz, Volume 7, Issue 10 (October, 2017).

For more info on South Jersey Biz, click here.
To subscribe to South Jersey Biz, click here.
To advertise in South Jersey Biz, click here.