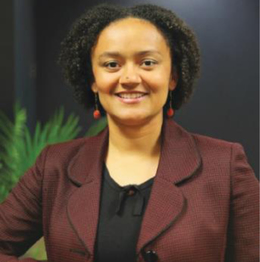 In response to the rapid rate of change in the energy industry, Rowan College at Burlington County's Workforce Development Institute set out to prepare veterans for careers in solar energy. Nearly 50 percent of the energy workforce will be eligible for retirement in the next five to 10 years, and New Jersey is the fourth largest "Solar State" based on cumulative solar electric capacity installed. New technology is becoming standard in all aspects of operations, and clean energy provides an increasing share of the power generated nationally. The benefits of partnerships to create jobs in this area have applications across industries in South Jersey.
The energy industry offers growing opportunities for individuals with diverse skills and interests. Industry partners can address their challenges while providing a pathway to new careers for area job-seekers with many talents. The six-week Solar Ready program prepares participants for the North American Board of Certified Energy Practitioners Entry Level Exam and solarrelated jobs like photovoltaic (PV) system installers, sales representatives and system inspectors.

Military members are uniquely qualified. The program provides free training to military members transitioning out of the service. Burlington County Freeholder Ryan Peters stated, as the first class of students graduated, "Military members who are transitioning out of the service are uniquely qualified for new careers in the growing field of solar energy because of the technical and interpersonal skills they gained in the service." This program helps veterans apply the skills they have to this new emerging industry.

Close collaboration improves preparation. The Solar Ready program was developed through collaboration among Rowan College at Burlington County's Workforce Development Institute, the Department of Energy, the Department of Defense, the Solar Foundation and 14 solar energy employer partners. Training is focused on identified skills and culminates in testing for a nationally recognized credential.

Ongoing industry involvement improves job match success. Industry partners remain involved throughout the training program and meet with students before they graduate. Of the 11 students who completed the first class, seven graduated with job offers.

This model is not limited to veterans or the energy industry. RCBC has also developed energy-industry pathways for women through the Women in Sustainable Employment (WISE) program, which is supported by a partnership among the college, Burlington County Workforce Development Board, PSEG, New Jersey American Water, South Jersey Gas, Atlantic City Electric, The Sisters in the Brotherhood – Northeast Regional Council of Carpenters and New Jersey Resources. At the Workforce Development Institute, we have found that what helps our local industry thrive and our local job-seekers succeed are often one and the same. To learn more about the Workforce Development Institute's education programs and get involved, go to RCBC.edu/Workforce/Education- Programs.
Anna Payanzo Cotton is vice president of Workforce Development & Lifelong Learning at Rowan College at Burlington County.
Published (and copyrighted) in South Jersey Biz, Volume 7, Issue 7 (July, 2017).
For more info on South Jersey Biz, click here.
To subscribe to South Jersey Biz, click here.
To advertise in South Jersey Biz, click here.