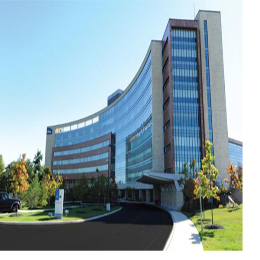 A Thriving Business Industry
The fifth largest township in Camden County with a population of over 30,000 residents "gets more diverse every day, with the influx of small and midsized businesses making Voorhees their home," says Mayor Michael Mignogna. Most recently, 37 new businesses opened in Voorhees Township in 2016. "Creating a thriving business community is a team effort between local government, the Voorhees Business Association and the Voorhees Economic Development Committee," he says.

Enticing Incentives
Voorhees Township caters to its residents by offering a property tax reward program— Shop Voorhees. It's the first municipality in
South Jersey to offer this multi-faceted program that allows a portion of purchasing dollars spent on goods and services in the township to be applied to residents' property tax bills, reducing their taxes at the end of the year. Currently over 50 businesses and 2,500 households participate, which has generated about $40,000 a year in tax savings. Director of Community and Economic Development Mario DiNatale calls the program a win-win for township residents and business owners.

"It gives Voorhees residents a little bit of tax savings off their property taxes and it helps businesses in Voorhees," DiNatale says. "If you're going out to dinner, why not go to a restaurant or bar in Voorhees and help support Voorhees businesses while doing it?"

Medical Mile
Virtua Hospital has been a part of Voorhees Township for 44 years, with its previous location on Carnie Boulevard that closed in 2011. Prior to construction on a massive $463 million, state-of-the-art hospital on Route 73 that was completed in May 2011, CEO Richard Miller knew he wanted Virtua Hospital to stay in Voorhees Township. "We were excited we were able to replace a Voorhees hospital with another Voorhees location. That was something Virtua wanted to do and we felt the township is great to work with," Miller says. "We really have a great relationship with Mayor Mignogna and the committee members and the town. ...They've supported us all these years, and frankly, to go outside of the town didn't make any sense to us. Our community wanted us to be in Voorhees Township. For all those reasons we felt it was important we'd stay."

And Virtua deciding to stay in Voorhees attracted other businesses to join them along the Route 73 corridor, including Brandywine Senior Living, Powerback Rehabilitation Center and Samaritan Healthcare and Hospice, the first free-standing inpatient hospice center in South Jersey. All of these medical facilities are within a mile of each other, which is how the term "Medical Mile" was born.

"When Virtua was building the hospital, you [could] tell other people were getting interested in some nearby sites," Miller recalls. "You have Brandywine right next door to us and they decided that was the perfect site for them to build and then we had Samaritan reach out to us and start to have a conversation and build a hospice center on our campus, which we thought would be a great fit." "Our leadership team and board conducted demographic studies and found Voorhees to be an accessible location within a 10-mile radius of major population centers of our five-county, 2,200-mile service area," says Mary Ann Boccolini, Samaritan president and CEO. "It was also convenient to many health care facilities. We wished to be able to provide easier access for all in the southern sector of our service area to the inpatient level of hospice care and were so pleased when our current land became available for lease."

In addition to the other medical facilities opening alongside the hospital, there has been a snowball effect with a plethora of small and medium-size businesses opening along the corridor since Virtua Hospital moved to Route 73. Mignogna calls Virtua and the "Medical Mile" an "economic magnet."

"[It] has revitalized the Route 73 corridor and produced thousands of new jobs and significant tax revenue for Voorhees," Mignogna says. It's also been favorable for existing businesses, as they are generating more revenue with Virtua Hospital being so close.
Health Care Powerhouse
Virtua isn't the only health care system to benefit from being in Voorhees Township. Kennedy Health's corporate offices have been operating there since 1997, and its first Voorhees-based medical facility opened in the township in 2003. They have expanded since and currently have many services related to health care, including Kennedy Health Alliance, a primary care facility, dialysis facility and a homecare department. Just last month, Kennedy signed a lease to move its contact center across the street from its doctor offices on Laurel Oak Road. Construction on the 26,000-square-foot building is slated to start in October. Chief Population Health Executive Anthony Wehbe credits the centralized location and close relationship with township officials as the reason for Kennedy's continued expansion in Voorhees Township.

"Voorhees is very centrally located and we've had support from the community," he says. "We also have a great relationship with the township. Voorhees is very receptive, business-friendly and encourages us to expand. They make the process easy."

Cooper Medical Health System also has a state-of-the-art medical campus in Voorhees Township, thanks in part to the Camden County Improvement Authority (CCIA).

"The authority helped transform a shutdown grocery store and an abandoned strip mall into a vibrant medical complex. … The Cooper project employs hundreds of medical professionals and administrative staff in Voorhees, providing a significant source of employment," says Freeholder Louis Cappelli Jr.

Another large development the CCIA has worked on in recent years is Flyers Skate Zone, an ice hockey rink that is home to the Philadelphia Flyers practices.

"Those projects totaled about $25 million in development and have become landmarks within the township," Cappelli says. "The authority has an outstanding working relationship with the mayor and governing body in Voorhees partnering together to develop and finance landmark projects throughout Voorhees creating a world-class professional hockey complex that employs hundreds and attracts thousands to the township and by working with the largest health care provider in South Jersey to develop a state-of-the-art medical campus focused on outpatient services that transformed several shuttered properties."

Retail Rewards
Formerly the Echelon Mall, the Voorhees Town Center has gone through a number of changes in recent years, including Macy's closing in March. "Restaurant Row," which was added in 2012 with restaurants such as Catelli Duo, Iron Hill Brewery, Elena Wu Restaurant & Sushi Bar, Friendly's and Burger 21 is a restaurant destination for township residents and surrounding communities.

The Voorhees Township Economic Development Committee is currently on Phase 2 of their redevelopment plan and is in talks with a number of developers to occupy empty space.

"We are very proactive in helping to ensure that the space be completed and add to that additional development or redevelopment of the area. While we don't think there's a lot of retail participating, the way we are looking at it along with mall owners is the top floor will be all commercial businesses," DiNatale says.

Some of the commercial businesses currently occupying the second floor are the Voorhees Township municipal offices, the CCIA, Alicia Rose Victorious Foundation, Bayada Nursing and The Center for Neurological and Neurodevelopment Health, which is under contract for another 1,200-squarefoot space opposite to their current space. The first floor is made up of retail and various entertainment businesses, such as Tilt Studio, a family entertainment destination.

Lasting Relationships
From the initial consultations, to putting permits in place and undergoing construction, business owners say the process has been smooth from start to finish with township officials and has made it an ideal place to conduct business and serve their community.

"We have enjoyed a welcoming and accommodating relationship with Voorhees Township throughout the entire process of planning, building and opening the Samaritan Center at Voorhees," Boccolini says. "Mayor Mignogna and the township were pleased to have us become a part of Voorhees' Medical Mile and we are grateful for their support."

"I think the township to this day has been phenomenal to work with and we appreciate their ongoing support for what they are doing out of Voorhees Township," Miller echoes. "I think Voorhees is proud to have us as that health system in their community that is world class. We're very proud of being in Voorhees Township."
Published (and copyrighted) in South Jersey Biz, Volume 7, Issue 6 (June, 2017).
For more info on South Jersey Biz, click here.
To subscribe to South Jersey Biz, click here.
To advertise in South Jersey Biz, click here.