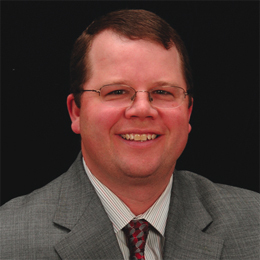 Take 5: How to Appeal to Today's Family-Oriented Workforce
Today's workforce is juggling more than ever before. From family obligations, to ambitious career goals, modern-day employees are challenged to distribute their time "just so" in order to attain the ideal work- life balance.
As both an executive at one of the largest global staffing firms and a dedicated family man, I can recommend five ways companies can appeal to family members in the workplace and the benefits of doing so.
1.) Offer an attractive maternity/paternity leave policy. Today's top candidates understand the importance (and pressure) of the work-life balance. Starting or growing a family is a huge advance toward this goal, and as such, offering a maternity and paternity leave policy is essential for retaining and recruiting top talent.
2.) Provide assistance with daycare services. Acknowledging an employee's children are in daycare so they can be at work for you is an often-overlooked courtesy. Some companies are now providing daycare assistance not only to help retain employees who have families—or are considering starting one—but to gain a competitive edge when recruiting today's in-demand talent.
3.) Allow flexible work hours. Employees appreciate companies that understand career and family obligations will not always seamlessly align. Allowing flexible work hours, work-from-home days and remote positions encourages employees to treat their personal lives as a priority, without sacrificing the quality of work they are producing.
4.) Host family-friendly events. On those rare occasions where there is opportunity to overlap work and family time, companies should take them, especially surrounding holidays where children will likely have time off from school. Invite Santa to the office, ask employees to a barbecue offsite or host a "bring your children to work day."
5.) Lead by example. Most importantly, company executives should lead by example. Employees will not feel compelled—nor permitted—to take advantage of a family-friendly workplace if leadership does not practice those same policies.
Tim Gates serves as senior regional vice president at Adecco Staffing, USA.
Published (and copyrighted) in South Jersey Biz, Volume 7, Issue 2 (February, 2017).
For more info on South Jersey Biz, click here.
To subscribe to South Jersey Biz, click here.
To advertise in South Jersey Biz, click here.