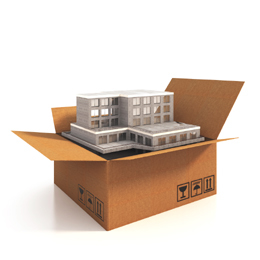 What to Consider When Relocating Your Office
Whether you're just starting in business or your operation has outgrown its existing space, a new office search is an exciting endeavor for a company. But it also can be a stressful process with significant implications for the future success of your business. Here are a few considerations to keep in mind when beginning a search for a new location for your office.
Plan Ahead
Because deciding on a new office location is a complicated, time- intensive process, it is best to give yourself at least six to nine months prior to your desired relocation date. You should have two primary objectives: finding a space that best meets your requirements while minimizing the disruption to the ongoing operation of your business. Chief among the concerns is IT continuity. Your IT staff or service provider needs to be an integral part of your relocation team to ensure there is little to no downtime for your business.
Ease of Commute
No one wants to start their day exasperated before they even reach their desk. And while there's some value in time alone to decompress at the end of the day, gritting your teeth in stop-and- go traffic might not be the best way to do so. Strategically locating your office on or near major roadways can trim precious minutes off commute times and help to de-stress the start and end of the day.
Access to public transportation is also an important consideration. An office in close proximity to a bus stop or rail station gives your staff options in their daily travels. That easy accessibility will be appreciated by your clients as well.
Amenities
As the office is one focal point that daily life revolves around, it is important that it's within reach of necessities and indulgences. The more options for dining or diversion that are conveniently located near your office, the better to enhance the renewing oasis that the lunch hour can be. Since commutes often double as errand running, an office in the vicinity of shopping, banks, gas stations and daycare centers is a valued benefit for employees.
This is even better if those amenities are steps away from your desk. Increasingly, employers and landlords are getting creative in the enhancements they offer to entice and retain employees and ten- ants. Fitness centers, game rooms, climbing walls, spas and pet-friendly spaces are appearing more frequently in office buildings everywhere. Work has been gradually infringing on leisure time for years; it's only fair that leisure is now making some inroads into the workplace.
Know Your Company Culture
Open floor plans are all the rage, but are they right for your team? Your office dictates not just where you work, but how you work. The physical layout of your environment needs to seamlessly complement the unique DNA of your organization. Finding or designing a space that reflects the preferences of your team will elevate employee satisfaction and promote optimal workflow and productivity.
Go With A Pro
With so much to consider in relocating, a licensed commercial real estate professional can be a critical ally in assisting you in your search. Unless you have excellent knowledge of your real estate marketplace and expertise in real estate, you will likely not optimize your results. A professional will help streamline the process, maximize negotiation of terms by understanding market conditions including rates, leasing incentives and tenant improvement packages, and even pro- vide analysis to determine whether relocation is the best option. Because the decision on your location isn't solely motivated by perks and floor plans, it has to make sense for your bottom line. With the right broker negotiating on your behalf, you can find a space that's a perfect fit for you and your income statement.
Your office is a big part of your company's identity and selecting the venue for your business is a major decision that impacts every facet of your operation. With proper planning and professional counsel, your office relocation will contribute to your firm's financial success and your team's satisfaction at their second home.
Rebecca Ting, SIOR, serves as vice president at NAI Mertz and Julie Kronfeld, SIOR, as sales associate.
Published (and copyrighted) in South Jersey Biz, Volume 7, Issue 2 (February, 2017).
For more info on South Jersey Biz, click here.
To subscribe to South Jersey Biz, click here.
To advertise in South Jersey Biz, click here.