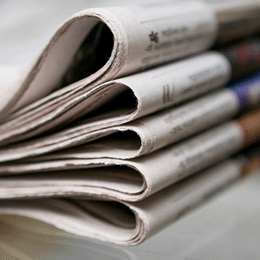 Biz in Brief
Following the signing of a non-binding letter of intent (LOI) in January 2016, Kennedy Health entered into a binding definitive agreement with Jefferson Health that out- lines the terms of how Kennedy will integrate with Jefferson, the combined clinical entity formed by the merger of Abington and Jefferson in May 2015, and further expanded with the addition of Aria Health this July.
At Kennedy's Washington Township hospital campus, planning will proceed for a new hospital patient tower and enclosed parking facility. It will also complete construction of a multi-specialty medical office building, an enclosed parking facility and a new hospital patient tower at its Cherry Hill hospital campus and maintain its academic and clinical affiliation with the Rowan University School of Osteopathic Medicine.
Joseph W. Devine will remain president and CEO of Kennedy Health and serve as executive vice president at Jefferson, focusing on the organization's expansion in New Jersey. The transaction is expected to be completed following New Jersey's Community Health Care Assets Protection Act review process.
In early 2015, Jefferson and Inspira proposed a partnership that would have linked Jefferson sub-specialists with Inspira's community physicians in cancer services, neurology and neurosurgery and gastroenterlogy. When Jefferson announced its merger with Kennedy Health this month, Inspira quickly terminated the proposed alliance saying that deal was a breach of the earlier agreement.
A Rowan University engineering grad's start- up unveiled a new travel and social networking app in Rio during the Olympics. Jeffrey Eker used part of a recent $75,000 investment to fund a trip to Brazil, where he is using the Olympic Games as an incubator to launch CultureCloud, which allows users to meet like-minded locals and other travelers as they explore different parts of the world.
M&T Bank announced an expanded agreement with Cardtronics to offer M&T Bank- branded ATMs at 120 Speedway locations in New Jersey and New York. The installation provides M&T Bank card customers with surcharge-free access to ATMs at 55 stores in New Jersey.
WCRE represented FMP Haddon, LLC in its recent purchase of 222 Haddon Ave. in West- mont, a three-story 27,000-square-foot multi-tenant mid-rise office building from Lawland Associates, LLC. TD Bank and Brown & Connery, LLP are key tenants in the building. WCRE will assist in the marketing and leasing of the remaining vacant suites, which range in size from 4,000-8,000 square feet.
Freeholder Bob Vanderslice, chair of health and human services and the Salem County Office of Disability Services announced its first ever Crusader's Award. The criteria for selecting reward recipients will be the degree and durability of their positive impact on the lives of persons with disabilities within the county of Salem. The selection of recipients will be made by the Salem County Office of Disability Services Advisory Board Members. Nominations can be made online at the Salem County Department of Health and Human Services website health.SalemCountyNJ.gov.
Main Street Vineland will present a series of five free weekly seminars starting Sept. 21 in Vineland that will give current and prospective women entrepreneurs the help they need to get started or take their business to the next level. The group is partnering with the Latin American Economic Development Association, Inc. (LAEDA) Women's Business Center which has been presenting this Jump Start Series successfully in various South Jersey communities.
Published (and copyrighted) in South Jersey Biz, Volume 6, Issue 8 (August, 2016).
For more info on South Jersey Biz, click here.
To subscribe to South Jersey Biz, click here.
To advertise in South Jersey Biz, click here.