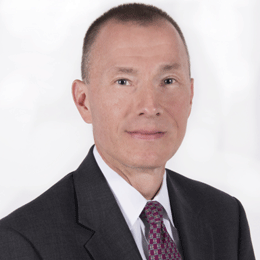 Corner Office
No matter what size business you may be running, there is one thing that all companies have in common—the need to comply with industry regulations.
Regulators are responsible for setting the "ground rules" for any given industry so that all companies are on an equal playing field. Likewise, the business community has the responsibility to adhere to the parameters set.
Take, for example, the evolution the health care industry has undergone since the onset of the Affordable Care Act (ACA). New Jersey is unique in that the state went through a wave of health care reform back in the '90s. Many of the mandates put into place by the ACA, for example, were already in effect in New Jersey. However, there were many new federal rules put into place nationally that impacted the health insurance industry as a whole. This type of unprecedented change required significant collaboration between regulators and the business community.
As a former regulator who now sits on the other side, I have found there are several key factors that contribute to building mutually beneficial relationships between regulators and the regulated industry, especially when navigating change.
• Communicate. Clearly explain your goals to the regulator and discuss how those goals can be achieved within the existing regulatory framework. The common thread in all industries is the importance of customer satisfaction. Keeping that mindset at the forefront of all you do will prove to be beneficial.
• Respect deadlines. Regulators often ask for data so that they can make informed decisions. Just like businesses, regulators have timeframes to which they must adhere. Meeting those requests will help keep the process moving so that you can meet your goals within the time you targeted.
• Be accessible. Making time to answer questions and confirm any pertinent information is crucial. Regulators cannot make decisions without all of the relevant information. Returning that call or email sooner than later will help you in the end.
When regulators create a fair, open and stable marketplace that promotes healthy competition, that marketplace becomes attractive for companies to enter and compete for business. This approach rings true across all industries and in the end directly benefits the key stakeholder at the center of it all—our customers.
Ken Kobylowski is SVP Provider Contracting & Network Operations for AmeriHealth New Jersey and was previously Commissioner of the New Jersey Department of Banking and Insurance.
Published (and copyrighted) in South Jersey Biz, Volume 6, Issue 6 (June, 2016).
For more info on South Jersey Biz, click here.
To subscribe to South Jersey Biz, click here.
To advertise in South Jersey Biz, click here.