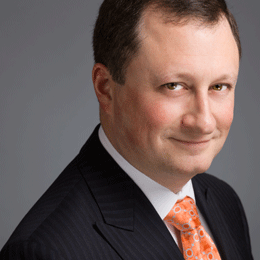 Take 5: Before you say Goodbye
No matter what size your organization, when an employee decides—for whatever reason—to move on, there are things that you need to consider in order to avoid issues in the future and maintain the strength of your business. It is always better to plan ahead and be proactive in these situations rather than end up in litigation later. Louis R. Lessig, Esquire, Partner at Brown & Connery, LLP and Society for Human Resource Management (SHRM) Senior Certified Professional reviews the five things to consider:
1. ELECTRONIC FOOTPRINT.
Does this employee have any control and/or passwords for your company website or social media (Facebook, Twitter, Instagram, etc.) or any email accounts? If they do, make sure you get all the usernames, passwords, etc. and have your IT professional change everything before the individual leaves their desk so that nothing occurs once they step out the door. Similarly, make sure their email is preserved and task someone with contacting clients so there is continuity of service after the employee is gone.
2. ONGOING PROJECTS.
What does the exiting employee do for you? What work is in process and where is it located? Is it in hard copy or electronic form? Make sure that you have all of the latest information and/or drafts of material so there is no lost productivity in trying to later find material that should be at your fingertips.
3. NON-COMPETE/SEVERANCE OPTIONS.
Did they sign a non-compete? If so, make sure to remind them about it and the parameters within prior to their departure. Of course, many employers do not have non-compete agreements, but there may be issues brewing that you would like to wrap up before the individual is elsewhere. If that is a concern, consider creating a severance agreement with the assistance of counsel so you can ensure that no future issues arise related to this particular employee.
4. CONFIDENTIAL INFORMATION & TRADE SECRETS.
While you may not be protecting the Coca-Cola formula, there could be confidential customer information or other proprietary materials and items that the employee has access to or would be found in their possession. Consequently, you need to make sure that everything is returned and accounted for before they exit.
5. PHYSICAL ITEMS.
Independent of whether you do or do not have a Bring Your Own Device (BYOD) policy, there may be equipment such as a laptop, smart phone, tablet or other hardware that assisted the employee to do their job. Those items must be retrieved before the relationship is over. Similarly, make sure that any keys or other electronic devices to open areas that are provided to employees for desks, file cabinets, doors or remote electronic access are accounted for.
Published (and copyrighted) in South Jersey Biz, Volume 6, Issue 6 (June, 2016).
For more info on South Jersey Biz, click here.
To subscribe to South Jersey Biz, click here.
To advertise in South Jersey Biz, click here.