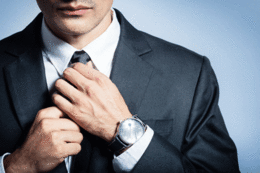 Twenty Under 40
The old adage says, "Youth is wasted on the young." But a slew of young professionals in our area might beg to differ. These days, entrepreneurs are beginning their careers earlier than ever and making big waves across a range of industries. These 20 executives under age 40 are already changing the face of our business community.
KIMBERLY BIGLIN
Client Relations, PCH Technologies
Biglin is a very outgoing and determined person. She is always working to grow the PCH brand by volunteering and attending local networking events. PCH over the last year re-branded and Biglin has been one of the driving forces behind educating people about who they are and what they do. Biglin's positive attitude and continued determination are going to make her someone to watch grow in any industry.
What's been your biggest professional accomplishment so far?
To be honest, my biggest accomplishment so far is this nomination. When I stop and really think about it, I'm honored people believe that I am a good candidate for this award. I can imagine so many other colleagues that would be an admirable selection for this opportunity. I am proud and so very grateful to accept it.
STEPHEN CARROZZA
Senior Sales Associate, Metro Commercial Real Estate
Carrozza specializes in landlord and tenant representation. His active clients include Smile Exchange, Gordmans, Creative Kids Learning Centers, Carvana and Drive Time. In addition, he represents numerous owners on a project leasing and sales basis. His active owner clients are Midwood Investment, RD Management, P&A Associates and M&M Partners. He has been a member of the Metro team since 2014 and is a graduate of Saint Joseph's University.
What is the most rewarding part of your job?
To be able to have a part in shaping the communities we live, work and play in. By assisting retailers and developers in the decision-making process of opening new stores and shopping centers, we (brokers) play a integral role in creating the environments for people to interact, shop and live together.
L. MICHAEL DIVIETRO III
Project Manager/Business Development, Land Dimensions Engineering
DiVietro has been dedicated to the community of South Jersey through several capacities over the years. Beginning his career in public safety, he spent 10 years as a paramedic for Virtua Health Systems, serving both Camden and Burlington counties. He currently works as a firefighter for the city of Camden, where he has served since 2006. In his spare time, he helps out at his family's civil engineering/land planning firm, Land Dimensions Engineering, while pursuing his New Jersey Planner's License. DiVietro also is active in commercial real estate and holds a license through Rose Commercial Real Estate in Marlton.
What is the most rewarding part of your job?
The realization that success does not come all on its own, rather, it truly does take a village. Whether fighting fire, working a piece of land, or pulling a real estate deal together, success is dependent on all moving parts working in unison.
JOSH ECKERT
Director of Planning and Urban Development, Alberto & Associates
Eckert directs all planning and urban redevelopment projects for the office. He has considerable knowledge of traditional residential and commercial building types and is well-versed on the economic issues typical of mixed-use projects. Eckert has managed a variety of urban design and planning projects and has served both public and private entities on these developments. Projects have ranged from large-scale greenfield developments to smaller urban infill projects with a particular focus on Traditional Neighborhood Development and New Urbanist town planning.
What are your goals for the future?
My goals for the future include building our office into the best architecture and planning firm in the region, designing buildings and spaces that contribute to the public realm and continuing to teach students and the public about community and building design. A joke among architects is that it takes until you are in your 70s to become a good architect because that is how long it takes to build up a large knowledge base in our profession. I have learned a great amount over the past 15 years, but I have plenty left to learn.
RANDY FORD
Attorney, Lauletta Birnbaum
Ford is a general corporate and technology attorney who counsels software, technology and manufacturing companies transacting business throughout the world. For several clients, Ford supports the firm's general counsel model and provides clients with a broad range of services integral to their long-term success such as protection and enforcement of intellectual property rights, employment matters, policy implementation and corporate and strategic planning decision. He is also very active in the community and sits on the Gloucester County YMCA Board, as well as the Bar Association Relay for Life.
Who has been your biggest supporter?
In addition to my wife, my biggest supporters are the attorneys I work with at Lauletta Birnbaum. The firm is a lot like a team and when you are only as strong as your weakest link, each attorney really rallies behind the others to make them better.
JASON GABRIELI, CFP
Investor Coach, HFM Investment Advisors
Gabrieli is tasked with guiding clients through the emotional rollercoaster that is investing. But he utilizes much more than just an occasional check-in. Standard practice for Gabrieli includes utilizing live workshops, webinars, video blogs and face-to-face meetings to keep clients disciplined and focused on their investment strategy. His generous attitude drives him to dedicate his spare time to fundraising activities with Rotary International, American Cancer Society, People for People and the Saturnalian NYE Association (Mummers). His intrinsic love of all things economic will continue to escalate him to the heights of the business world.
What's been your biggest professional accomplishment so far?
Completing the required coursework and passing the CFP designation test was very important to me. The CFP in personal finance is similar to the CPA in accounting. It shows clients and prospective clients that I have taken the extra steps to gain a level of expertise and knowledge in the field that exceeds what little is required to get licensed.
ANGIE GAMBONE
Family Law and Commercial Litigation, Flaster Greenberg
As a member of the firm's Family Law Department, Gambone concentrates her practice in the areas of complex family law, divorce and custody matters. She focuses her practice on adoption, family formation and the family law needs of nontraditional and LGBT families. Gambone is also a member of Flaster Greenberg's general litigation practice group, available to represent business entities and individuals in a wide range of commercial matters.
What is the most rewarding part of your job?
What I find most rewarding is guiding my clients through this intimate legal labyrinth with sensitivity and compassion. I have always been a zealous advocate and my current practice enables me to constantly speak up and stand up for those who perhaps cannot do so for themselves.
JOHN HEADLEY
Relationship Manager and Business Development Officer, Beneficial Bank
Headley delivers consistent extraordinary service to all of his clients. He has a strong work ethic and is very committed to the nonprofit sector and giving back. He frequently devotes his time to volunteering at numerous nonprofit organizations. In the workplace he is always accessible and is a mentor to many of his peers. He continually develops his team to move on to the next level. He was also named one of South Jersey Magazine's Men of the Year in 2015.
Who has been your biggest supporter?
Family is the most important dynamic in my life. My family has always been my greatest support.
PATRICK J. JEFFERY, PE, PP, CME
Vice President, Toms River Operations Manager
At an early age, Jeffery aspired to become a respected leader within the engineering and consulting industry; wanting to join a firm that offered a diversity of services that attracted the best and brightest talent in the industry. Today, at the age of 34, his passion for engineering, along with hard work and commitment to promote the advancement of young industry professionals, has established him as a leader at T&M Associates. He currently holds five public positions including township engineer in the townships of Upper Freehold and Jackson, planning board engineer and zoning board engineer in Ocean Township (Ocean County) and land use board engineer in Beachwood.
Who has been your biggest supporter?
Personally, my biggest supporters have been my wife and my mother. They provide me with the foundation and support I need to be successful. Professionally, I have been fortunate to have many supporters; of which John Walsh, Glenn Gerken and Jim Oris have notably contributed to my success.
FRANCIS HOGAN
Health Care Administrator, Lourdes Health System
As health care administrator, Hogan manages the daily operations of the PCU Progressive Care Unit, a 31-bed unit at Our Lady of Lourdes. He has a background in emergency department and critical care nursing. Hogan sits on 15 hospital committees including leading the group's Share and Care project, a hospital-wide fundraising campaign to help the less fortunate in Camden County. In conjunction, he coordinates the Christmas Share and Care Celebration, which provides Christmas presents for 81 needy families in Camden.
What is the most rewarding part of your job?
There are so many rewarding parts of my present role. …Seeing a patient at the most vulnerable time in their life and seeing the great care your team provides them to make the experience manageable, even at times pleasant. There are many rewards you receive that cannot be quantified. There is personal satisfaction in knowing that you did everything you can for the well-being of others.
RYAN KASTNER
Employee Benefits Consultant, Innovative Benefit Planning, LLC
Kastner understands the importance of continual education and achieved his Certified Corporate Wellness Specialist designation in 2013. Kastner also attended and completed the International Federation of Employee Benefits School in 2014 and is in the process of completing the rigorous Certified Employee Benefits (CEBS) designation. He is a licensed investment advisor representative and completed his Series 65 in 2014. Kastner is also active in various philanthropic and community centered organizations. He has been a volunteer account executive for the United Way and has served on the Burlington County Cabinet since 2013.
What are your goals for the future?
A successful career, continued philanthropy and a happy family life. If I can maintain a healthy balance amongst these three, I will have considered myself a success.
ERIC M. KRISE
CEO and Founder of Eric M. Krise Electrical Contractor LLC
Krise is hard working and does a lot for the community. He does honest work and takes good care of his customers and employees. He has 16 service vehicles, six bucket trucks and one auger truck. Krise does commercial work with Nexus, along with Ability Center of South Jersey, Friends Village, Amerigas in Glassboro, Bishop McCarthy Center for Rehab, Aliano Brothers Construction, Lincoln Specialty Care, Allen's Oil and Propane, Golden Rehab and others. He also supports and donates to the American Cancer Society, local schools and VFWs and Little League sports teams in the community.
What's been your biggest professional accomplishment so far?
Over the last six years, Eric M. Krise Electrical Contractor has grown from just myself to having 36 full-time employees without any layoffs, making this my biggest accomplishment.
JESSICA LUCAS
Event and Community Outreach Manager, Kennedy Health
Lucas is the event and community outreach manager at Kennedy Health, a role she's held since January 2015. Almost immediately after joining Kennedy, she was asked to play a key role in the oversight of events and processes related to the $200 million Kennedy–Cherry Hill hospital revitalization, as well as last year's 50th anniversary celebration for Kennedy Health. Lucas took the lead role in organizing major public events for both initiatives as well as being involved in various associate activities. Prior to joining Kennedy, she worked at the Gloucester County Department of Economic Development.
What's been your biggest professional accomplishment so far?
I'd have to say the biggest and most exciting initiative has been planning the Groundbreaking in April 2015 for the $200 million Kennedy–Cherry Hill campus transformation. This event–which drew hundreds of Kennedy supporters, area business and political leaders and a great deal of news media–was a milestone for Kennedy, and a great way to kick off this tremendous investment during its 50th anniversary year. For me, personally, it was especially rewarding, as I'd only been at Kennedy for three months at the time of the event.
KARA MCGONIGLE
Recruiter, Emerson Group
McGonigle joined the Emerson team in fall 2013 after obtaining her bachelor's degree in mass communications from Towson University. Coming aboard as Emerson's receptionist, she was able to learn each aspect of the staffing industry, which eventually led to\ her role of production assistant.
McGonigle gained a love for recruiting, and the fast-paced nature of temporary placement. After less than a year in her production assistant role, she is now a recruiter within Emerson's Temporary Division.
Who has been your biggest supporter?
Our division manager, Denise Tocco, has been a crucial component to my career since the beginning. As I've grown professionally and personally, she has always been a helping hand, my cheerleader and a fantastic teacher. I only wish to emulate her lovely demeanor, professionalism and her 24 years of success as I move forward in my career and in life.
WILLIAM MOEN JR.
Freeholder, Camden County
At age 28, Moen was first elected to the Camden County Board of Chosen Freeholders in November 2015. Taking office in January 2016, he became one of the youngest freeholders in the State of New Jersey. Moen serves as the Southern New Jersey Director for United States Sen. Cory A. Booker, providing outreach to the state's southern counties and managing the Senator's office in the city of Camden. He previously served as a legislative aide in New Jersey's Fifth District, helping draft public policy initiatives at the state level.
What are your goals for the future?
As a freeholder from the millennial generation, I am working to find solutions to issues of local importance, like the crushing student loan debt that often holds our generation back from purchasing homes or beginning families, to addressing technological inequities such as the lack of household internet access that is still pervasive in our communities.
JANINE OWENS
Project Coordinator, Conifer Realty
Having worked with Conifer since 2013, Owens performs financial analysis for the creation and development of multi-family housing throughout New Jersey and eastern Pennsylvania. She works with the community and financiers to bring affordable, quality housing to the area. Recently completed projects include Riverfront Village at Pennsauken, the Duffy School and Conifer Village at Rittenberg.
What is the most rewarding part of your job?
Watching the residents move into one of the communities I helped create. The happiness and joy they have from having a beautiful place to call their own is one of the most heartwarming experiences I have ever been fortunate to be a part of.
MARC RUBINO
President, Redline Automotive Merchandising LLC
Rubino is founder and CEO of Redline, an automotive technology and service company. Based in Haddonfield, Redline began with one dealership, one camera and no technology. The company has doubled in size for five consecutive years from 2009 to 2013, while maintaining 99 percent customer retention. The company is a leader in inventory management, lot service photography, digital marketing and software solutions for automotive dealers.
Who has been your biggest supporter?
My wife. She deals with client phone calls during date-night dinners, mood swings at 10 o'clock at night when I get unexpected emails and endless package deliveries and mail! I'm fortunate that she grew up in a family that operated the same way.
DAVID SPECTOR
Councilman, Borough of Bellmawr and Director of Government Affairs, Law Offices of Lynda Hinkle
Spector is active in many charitable, social causes including the Ronald McDonald House, Cathedral Kitchen, the Bellmawr Lions Club, Big Brothers Big Sisters, the Volunteer Center of South Jersey, the Gloucester County Animal Shelter, Bellmawr's Planning Board, Jewish Family Services of Southern NJ and the Sons of Italy. He previously worked as communication coordinator for the District Legislative Office of Sen. Fred Madden, Assemblyman Paul Moriarty and Assemblywoman Gabriela Mosquera. He also serves as the chairman of the Bellmawr Democratic Club.
What is the most rewarding part of your job?
One of the biggest parts of my job is connecting people to solutions and I love to give people access to government, public and private leaders, or resources that enable them to move forward on something important to their mission. Both in my job and in my role as councilman in Bellmawr, I see myself as a connector and a problem solver, and nothing gives me more enjoyment than the moment when I see something built, improved or achieved as a result of my efforts.
DANIEL WACHTEL
Managing Director and Co-founder, Harbour Capital Partners
Wachtel founded Harbour Capital Partners in 2011 with a childhood friend. The company consults and raises capital for businesses, whether they only have an idea or are ready for an IPO. As treasurer of the Volunteer Center of South Jersey board of directors, Wachtel worked hard to bring the center's finances back into the black. He has also worked tirelessly with the homeless of Camden and Philadelphia, holding clothing and food drives for both cities. He also sits on the board of directors of the One Less Foundation, The Red Cross of Camden, Gloucester and Burlington Counties and The Humanity Preservation Foundation.
What's been your biggest professional accomplishment so far?
Without a doubt, helping a great group of veterans from Indiana secure $140 million in debt and equity funding to build their dream theme park staffed by veterans that should be finished in 2021.
CHARLES C. WEEKS JR.
Founder and President, Barrister Wealth Management, LLC and Stockton University
Weeks is a certified financial planner and started his own independent, New Jersey registered investment advisor firm, in 2010. He provides financial planning, investment and insurance to individuals and businesses. Weeks also spearheaded the creation of a financial planning major at Stockton University where he serves as an associate professor for their undergrad program and also teaches financial service professionals.
What are your goals for the future?
I want to expand the firm and bring on other certified financial planners that share my core belief that you can do well in this business by doing what is best for your clients. Also, I would like to build out an automated financial planning/investing program for individuals who aren't interested in customized services.
Published (and copyrighted) in South Jersey Biz, Volume 6, Issue 5 (May, 2016).
For more info on South Jersey Biz, click here.
To subscribe to South Jersey Biz, click here.
To advertise in South Jersey Biz, click here.