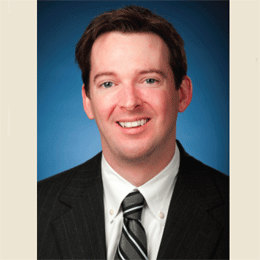 Corner Office
New business ventures have no shortage of high priorities, but trademark protection deserves to be among them. Too often, startup ventures invest the least amount possible in their initial legal expenses. After satisfying the minimum formalities to form their company, tech entrepreneurs with limited resources often disregard trademark protection for their software application or business name and instead focus their limited resources on rolling out their product.
Problems arise when a business launches a software app, for example, with a particular mark only to discover that a confusingly similar mark is already being used by another party in the context of a related product. In an early stage, a company can adopt a new mark for their product without much trouble. But, after a company's mark begins to earn goodwill and consumer recognition in the marketplace, it can be considerably more painful to adopt a new mark down the road after receiving a competitor's cease and desist letter. Companies can offset this risk by engaging trademark counsel to conduct a comprehensive trademark search before a company goes live with their new product or service.
Professional trademark searches can often be a prelude to seeking a federal trademark registration. Even before seeking trademark registration, comprehensive trademark searches provide entrepreneurs with better insight as to whether their proposed trademark would boldly stand out as a distinctive mark in the marketplace or whether it would be drowned out in a crowded field of similar marks in the same field. Good decisions only come from having good information.
Jason Cotter is a patent attorney at the law firm of Archer & Greiner P.C. He regularly counsels clients in matters of trademark, patent and copyright protection. For more information, Cotter can be reached at JCotter@ArcherLaw.com.
DISCLAIMER: This advisory is for general information purposes only. It does not constitute legal or tax advice, and may not be used and relied upon as a substitute for legal or tax advice regarding a specific issue or problem. Advice should be obtained from a qualified attorney or tax practitioner licensed to practice in the jurisdiction where that advice is sought.
Published (and copyrighted) in South Jersey Biz, Volume 6, Issue 4 (April, 2016).
For more info on South Jersey Biz, click here.
To subscribe to South Jersey Biz, click here.
To advertise in South Jersey Biz, click here.