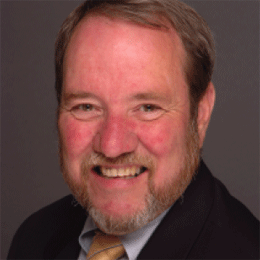 Take 5: How to turn an angry client into a learning experience
Complaints are never fun, and angry clients can really push our buttons. However, what can we do to turn the experience into a learning opportunity and ultimately, how do we get the customer back in our corner? Coach, speaker and author, Manny Nowak offers a few options and ideas to consider.
1. THE CUSTOMER IS NOT ALWAYS RIGHT, BUT HE/SHE IS ALWAYS THE CUSTOMER.
The customer is unhappy, mad and not listening. Regardless of what you say, it will not make any difference. So back off, shut your mouth and open your ears.
2. LISTEN NOT JUST TO WHAT THE CUSTOMER IS SAYING BUT ALSO TO HOW HE/SHE IS SAYING IT.
Let the customer get it all out. Yes, it's tough to take, but it is your job. Once they do go back and solve the problem.
3. LOSING YOUR TEMPER WITH A CUSTOMER IS ALWAYS A LOSING BATTLE.
No matter what happens, never yell or lose your temper. An argument cannot take place if only one person is talking. If you let the customer get it out, they will feel like you took the time to listen; now they will listen. Now you can get the relationship back in the black.
4. HUMBLENESS IS NOT WEAKNESS; IT IS POWER.
When a customer is upset, they have no patience. So you have to exhibit it for the both of you. Let people see you are interested in their side and that you will accept the responsibility.
5. REMEMBER THAT TODAY PEOPLE HAVE SO MANY CHOICES WHEN CHOOSING WITH WHOM TO WORK.
Some things, however, never change. People still want to do business with people they like. Be patient when your customer is angry, be there for them, and they will be your customer for life. Napoleon Hill said, "When you feel yourself preparing to 'lock horns' with someone, remember that it will be more profitable if you 'lock hands' instead."
Published (and copyrighted) in South Jersey Biz, Volume 6, Issue 3 (March, 2016).
For more info on South Jersey Biz, click here.
To subscribe to South Jersey Biz, click here.
To advertise in South Jersey Biz, click here.