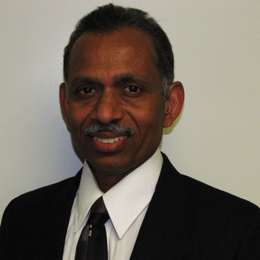 Take 5: The Core Responsibilities of the CEO
Running a nonprofit organization is vastly different from running a for-profit entity, although there are some similarities. Having done both, here are some core responsibilities of the leaders of organizations that span across both types:
1. LOOK FOR NEW SOURCES OF REVENUE BEYOND TRADITIONAL SOURCES. Sometimes these may be just variants of your regular business clients or products or services. Remember how baking soda's application was expanded to odor absorption. Revenue is the life blood of any business and the leader should set the stage for revenue growth in multiple avenues.
2. ENCOURAGE INNOVATION IN EVERY ASPECT OF THE BUSINESS. Innovation can happen at many levels, not necessarily in product research. Even a small improvement in a business process could result in savings to the company. It is the responsibility of the leader to create and maintain a culture of innovation companywide at every department and branch location.
3. EMBRACE TECHNOLOGY TO SCALE UP OPERATIONS. There are so many technology tools that can increase productivity of the employees for any size company. In this day and age of social media, promote your company's products and services through all available platforms. Are you deploying web analytics to analyze your clients and prospects? Technology leadership must come from the top. Do not accept "we have always done it this way" from anyone.
4. TREAT EMPLOYEES AS THE MOST IMPORTANT ASSETS OF THE ORGANIZATION. You want them to come back to work the next day because the cost of replacing one is prohibitive with a lot of downside risk. Can your company withstand a turnover? Take time to create effective retention policies. A little recognition goes a long way and usually results in huge returns of loyalty.
5. CAN SOME FUNCTIONS BE OUTSOURCED TO OTHER FIRMS THAT CAN DO THEM AT BETTER ECONOMIES OF SCALE? Common functions such as IT support, building maintenance and HR are prime examples where the leader could look to reduce expenses, especially for small businesses and nonprofits. Even large pharmaceutical companies outsource specific research projects to small companies for the same reason.
Being a CEO is a tremendous responsibility where the company, employees and clients depend on your leadership qualities to navigate them through the challenging economic environment. Practicing what brought you to this position, learning and adapting to changes would make you even more successful.
Sivaraman Anbarasan is the Executive Director for NJCC Consortium for Workforce & Economic Development.
Published (and copyrighted) in South Jersey Biz, Volume 6, Issue 2 (February, 2016).
For more info on South Jersey Biz, click here.
To subscribe to South Jersey Biz, click here.
To advertise in South Jersey Biz, click here.