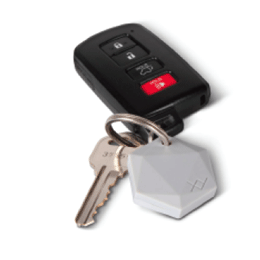 Supplies in Demand: Protecting Your Property
Whether it's a result of theft, others' carelessness or simply an accident, not having access to your most important assets can stop even the most poised professional in their tracks. These gadgets are aimed at keeping your prized possessions in pristine working condition.
The Lost Item Preventer
Attach this beacon to any item in danger of being lost and track it down on a free smartphone app. The user-friendly "hotter" or "colder" interface lets you know how close you are, activating the beacon buzzer. Smaller than a quarter, the beacons are easy store and/or attach.
(Hammacher.com, $59.95)
Unbreakable Reading Glasses
If you're tired of having to continuously replace your reading glasses, it's time to invest in an unbreakable pair. No matter how they bend or twist, these lightweight plastic polymide frames never break. The polycarbonate lenses are scratch-proof and UV resistant.
(Hammacher.com, $34.95)
Phone Charging Purse
If it seems like you are never able to keep your phone charged, this eco-friendly vegan leather purse will restore your battery life with style. Spacious with a satin lining, it features an ultra-thin battery pack with a 1.0 amp USB port, as well as plenty of room for your daily essentials.
(Hammacher.com, $79.95)
Published (and copyrighted) in South Jersey Biz, Volume 6, Issue 2 (February, 2016).
For more info on South Jersey Biz, click here.
To subscribe to South Jersey Biz, click here.
To advertise in South Jersey Biz, click here.