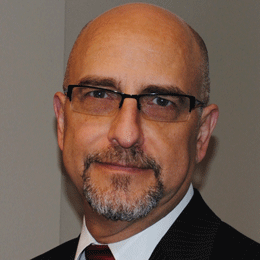 Corner Office: Small Business Abounds
As Al Titone enters his fifth yearas the NJ District Director of the U.S. Small Business Administration (SBA) he has 822 million reasons to smile. This past year, the office approved a record $822 million in SBA loans to 1,738 small business owners and entrepreneurs throughout New Jersey. For South Jersey, that translated to 416 loans for $186 million to small businesses located in Atlantic, Burlington, Camden, Cape May, Cumberland, Gloucester and Ocean counties.
Five of those seven counties showed significant growth in SBA loan approvals last year. The good news is that the counties that make up South Jersey are on pace to equal or surpass those totals in 2016.
Network of lenders in place
A majority of SBA's success in New Jersey can be attributed to the extensive network of lenders the agency works with to make sure small businesses have access to capital. Last year 111 lenders approved at least one SBA loan. The goal this year is to bring more lenders on board to do more by increasing accessibility and availability to capital for small businesses. During 2015, TD Bank was the top lender in New Jersey, approving 242 loans for $36.3 million. So it's no surprise that TD Bank was also the leading lender in South Jersey. In those seven counties, TD Bank approved 87 SBA loans for $17 million. This loan activity in South Jersey accounted for 36 percent of TD Bank's loan approvals and 47 percent of the dollars allocated to South Jersey small businesses.
Sturdy Savings Bank also had a strong showing in South Jersey by approving 39 loans for $15.6 million to small businesses in the region. The Stone Harbor-based bank was named SBA's Breakthrough Lender of the Year for surpassing its 2014 SBA loan output of three loans for $670,000. This jump in loan activity is clearly a boon for South Jersey.
Core lending programs
Qualified South Jersey small businesses have more access to a wide array of SBA loan programs that start as low as $5,000 and go up to as much as $5 million. This year the SBA expects even more small business owners and entrepreneurs to utilize its core lending programs. Those programs include the agency's flagship 7(a) Guarantee program, 504 Loan program, Community Advantage program and its Microloan program. These programs can provide much needed capital to expand or start a small business and can be utilized for working capital, purchasing machinery and equipment, buildings, real estate, leasehold improvements and more. The agency's goal is to create more accessibility for its clients. Last year, SBA launched LINC, an online service that connects borrowers with SBA approved lenders. This service has already helped over 30,000 small business owners to find a borrower.
In addition to SBA's lending programs, there are business counseling and training resources available from both the New Jersey Small Business Development Centers and SCORE. Both organizations are equipped to assist South Jersey business owners on topics like writing a business plan, developing a marketing strategy, understanding your legal structure and much more.
Al Titone, NJ District Director of the U.S. Small Business Administration
To learn more about SBA's programs, visit www.Sba.gov/finance.
Published (and copyrighted) in South Jersey Biz, Volume 6, Issue 2 (February, 2016).
For more info on South Jersey Biz, click here.
To subscribe to South Jersey Biz, click here.
To advertise in South Jersey Biz, click here.