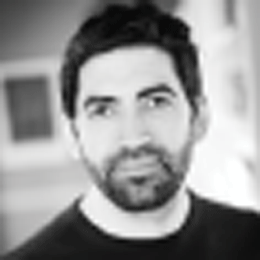 Office Space
CORNER OFFICE
The Art of Delegation
Tony Mahon, President of AJM Insurance
When I sat down to begin writing this article all I could think of was, "Why can't I delegate this job?" The most important part to the art of delegation is knowing what you should and should not delegate. What do I do? Making sure you have a concrete plan for your day and week and goals set for the short term (30-60 days) and long term (6 months- 1 year) are critical prior to tackling any area of delegation. If I don't know what I am doing on my own calendar how am I going to be able to clearly convey what specific task I want the person I am delegating to do? Many people improperly use delegation as a means to get themselves out of a jam. There may be a difficult phone call to make that has been put off. After a time, things may be coming to a boil and the delegator says to the delegatee, "Would you mind placing a call to Mr. Really Unhappy? Thank you!" That is not the art of delegation. That is the cop-out of procrastination.
Realizing that it is not in your or your delegatee's best interest to constantly "throw him or her to the lions" is a good first step. My father used to start his day looking at his legal notepad of "things to do" for the day and the week. He would constantly update it. Today, we are fortunate to have many tools that allow us to keep in front of our calendar to know, not only what our day looks like, but how we can schedule appointments that have a flow to them. Starting off my day at the beginning of the week begins with a review of my electronic calendar for the day and the week. Knowing that some issue may be brewing that is going to require more of my attention puts me at the point of delegation possibilities. Because I am reviewing my calendar and staying in front of my tasks, being able to request assistance can be done with plenty of time to spare, in terms of a project's deadline.
The other area where delegation becomes an art is learning to offer others the chance to grow. Delegating should not always have to be menial tasks. While sometimes it may be important to have those tasks taken care of because of prioritizing, there is nothing better than to delegate a task that may stretch the delegatee. Something they may think is above them is suddenly dropped into their lap. There may be some resistance for fear of "screwing things up." Making sure that the task will not have grave implications if done improperly is most important when beginning this kind of delegation. Giving clear and concise direction is important but equally important is giving the person the encouragement. I always tell people I am doing this type of delegation to that I believe in them and I am sure they will tackle the task with success. Prudence is the virtue here for the delegator. When it is done right the results can be magical.
To conclude, delegating is important. It helps make things run smoother. It gives the chance for work on other opportunities. However, care must be taken to make sure the delegator is on firm footing with his or her own schedule to allow for effective delegation to occur. Finally, when given tasks that stretch the delegatee the delegator is making an investment in the future and giving someone the chance to hear those words we all strive for, "Job well done!"
SUPPLIES IN DEMAND
Hands Free/Stress Free
In a world where we are all trying to accomplish a million and one things at once, when our hands are occupied, it's hard to complete more than one goal at a time. These hands-free devices are aimed to make your life a little easier, and your million and one goals a little more obtainable.
Solar Power Car Speakerphone?
Enjoy four-plus hours of talk time on this solar powered smart speaker that charges on your dashboard and connects to your phone with just a click of one button, allowing you to drive safely while making important phone calls on the go. Compatible with iPhone, Blackberry, Samsung Galaxy and Android. (SharperImage.com, $49.99)
Tablift Hands-Free Tablet Holder?
This stand will make your impossible quest of perfecting the balancing act of doing work on your tablet or handheld in your bed, your favorite chair or couch a thing of the past. Flexible and easy to extend and ad- just, you can modify this holder to your desired height and shape. (Sky- mall.com, $59.95)
Bluetooth Smartphone Home Base Station
This Smartphone home base station can connect to two different wireless devices in a 200- foot range. No matter if your phone is on silent, vibrate or lost somewhere under your bed, this gadget will announce the name of the caller as well as allow you to accept or deny all calls with a simple "answer" or "ignore". (SharperImage.com, $139.99)
—April Gambardella
TAKE FIVE
How to Brand Your Business
Here's a quick branding lesson: how your customers, your competitors and the world at-large feel about your business is the brand. Often it boils down to a few words like, "The friendly yoga place," or, "That bar with the not-so- nice waitstaff." These few words though they're short (and sometimes sting), are a powerful sum of the many factors that a well-branded business needs to constantly keep in focus. Jon Cofsky, principal at [whitepenny] Brand & Web Development offers tips on how to brand your business successfully.
1. KNOW THYSELF. We humans can easily spot a fake. If your business isn't cool, don't try to be. Find out what is uniquely you and build around it. Brutal honesty is best.
2. KNOW THE IDEAL. While you can't fake something you're not, you can get better in areas where the market wants you to be. So, if you're the surly bar, hire better people and train them-some people actually don't know how to be nice, but they can learn.
3. KNOW YOUR COMPETITORS. It never hurts to know where you are in relation to others in your field. If you find an under- served segment of the market, serve it.
4. KNOW YOUR CUSTOMERS. Talk to your best customers and figure out exactly what they need–and align your identity and business model to that need. Don't assume you know what they want. Branding is about listening and adapting.
5. KNOW IT'S NEVER OVER. Branding is taming an evolving, complex beast today and doing it again tomorrow. Branding is doing what's best for your customers. Branding is empathy. And it's hard. But this is why you got into business in the first place. So, when you wake up tomorrow, ask yourself this question: what is one thing we can do better? Then, go do it.
CRUNCHING NUMBERS
ONE
Moorestown medication management company, Eirene RxCS, has been approved by the Drug Enforcement Agency to prescribe controlled substances via a cloud system.
42,000
Square feet of expansion underway for the Comcast call center located in Voorhees, which is expected to be completed by early 2016.
8
The number of years that Subaru of America Inc. has experienced a climb in sales, as the 2015 report shows a record high in vehicles sold.
513,693
The record-setting number of vehicles sold at Subaru America Inc. that has now been broken by the reported 2015 sales.
$55 million
Amount being placed by Public Service Electric and Gas into creating more gas lines, electric transformers and electric lines for Camden's business expansion.
ON THE MOVE
Comings, goings, hirings, retirings and more in South Jersey.
Burlington County Human Services Director Anna Payanzo Cotton will take on a new role leading Rowan College at Burlington County's workforce development and life- long learning program. Payanzo Cotton will be responsible for developing and managing several units focused on behavioral health, community development, housing, employment and more.
Construction management and consulting firm GREY- HAWK has added Grayling Johnson as a project executive. Johnson, who has over 25 years of diverse experience, will oversee multiple multi-million dollar construction projects as well as business development projects for the public and private sector.
The Joseph Fund, a Camden- based nonprofit organization dedicated to supporting the Ministries of St. Joseph's Pro- Cathedral, has named Ed Hutchinson as board president. He succeeds Bob Kennedy, who will continue to serve on the board of trustees. Prior to assuming the role as board president, Hutchinson was a founding member of The Joseph Fund's Board of Trustees.
Veteran New Jersey Chamber of Commerce lobbyist Michael Egenton has been promoted to executive vice president of the State Chamber. The move was approved by the New Jersey Chamber of Commerce Board of Di- rectors' executive committee at its Nov. 23 meeting.
Carol Scott, who has served as president and CEO of AAA New Jersey since 2009, has announced she will retire as of Dec. 31, 2015. David Antrilli, currently the chief operating officer at AAA South Jersey, has been named as Scott's successor. He has been at AAA South Jersey for 24 years and previously has held the titles of regional branch manager and vice-president of operations before COO.
DULY NOTED
Kennedy University Hospital, which pro- vides a wide variety of services to those in the South Jersey area, was awarded the Top Performer on Key Quality Measures by The Joint Commission. Kennedy was award- ed their No. 1 spot out of more than 3,300 eligible hospitals.
Wohlsen Construction Company received four awards from the New Jersey Chapter of Associated Builders and Contractors at the 3rd Annual Excellence in Construction Awards program for the Independent Living Apartments and Café renovation projects for the Masonic Home of New Jersey and the construction of a new community for Brandywine Senior Living.
After more than 40 years of dedication and service to her clients in South Jersey and Pennsylvania, Sherman Silverstein's Rhonda R. Feld was named to the Board of Consultors of New Jersey State Bar Association's Real Property, Trust and Estate Law Section.
Totaling over 169 IT departments across the country, Inspira Health Network's Information Systems Department was awarded the "Best Hospital IT Department" in the nation by Health- care IT News.
Horizon Blue Cross Blue Shield of New Jersey has been named "The Best Insurance Company of 2016" in the health insurance field, according to Insure.com. The online insurance site surveyed more than 4,000 customers.
Kennedy associates Danielle Barnes and Sandra Pirretti were presented with the Lifestyle Change awards from the American Heart Association. Barnes, a certified pharmacy technician, lost 81 pounds after changing her diet. Pirretti, a guests services coordinator, was diagnosed with a rare form of arthritis in 2008 but has maintained a positive attitude about overcoming obstacles.
For the 6th year running, The YMCA of Burlington and Camden Counties hosted their Annual Wine & Food Classic. All proceeds were donated to the YMCA'S annual campaign that pays for services for families in Burlington and Camden.
USA Architects, Planners + Interior Designers was chosen by The Rowan College at Burlington County by the board of trustees to design their newest addition to the campus: a student center. The Somerville based architectural group has worked at various other colleges including Temple University, Ocean County College and Rutgers University.
Published (and copyrighted) in South Jersey Biz, Volume 5, Issue 12 (December, 2015).
For more info on South Jersey Biz, click here.
To subscribe to South Jersey Biz, click here.
To advertise in South Jersey Biz, click here.