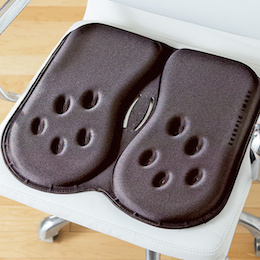 Office Space
CORNER OFFICE
Grow NJ-Supported Projects Begin to Produce Results Melissa Orsen, Chief Executive Officer, New Jersey Economic Development Authority
Since the enactment of the Economic Opportunity Act (EOA) two years ago, significant progress has been made toward driving investment and job growth all over the Garden State. The Grow New Jersey (Grow NJ) program, which is administered by the New Jersey Economic Development Authority (EDA), is now the primary program for job creation in the state. To date, 142 projects have been approved for up to $2.9 billion in Grow NJ tax credits, leveraging $2.5 billion in private investment and the expected creation of more than 19,000 new, permanent jobs, 8,900 construction jobs and the retention of 17,800 jobs.
Targeted growth, both by industry and location, is among the key objectives of the Grow NJ program. To date, 65 percent of approved projects represent one of the defined targeted industries, which include manufacturing, finance, energy, technology and life sciences. More than 83 percent of approved tax credits support projects in a targeted community, including Distressed Municipalities, Urban Transit Hubs and Garden State Growth Zones (GSGZ).
Originally under the EOA, the four cities in New Jersey identified as most in need of investment—Passaic, Paterson, Trenton and Camden—were designated as GSGZs, with additional incentives and lower thresholds available to those businesses locating in Camden. Changes were subsequently made to the EOA to extend the GSGZ designation to Atlantic City and make it eligible for benefits similar to those afforded to projects in Camden.
As a performance-based program, approved Grow NJ projects must first generate new tax revenue, complete capital investments, and/or hire or retain employees to receive the approved benefits. Following project completion, tax credits are certified for use annually and proportionally based on actual job performance during that year.
While many of the projects approved for Grow NJ tax credits have long timelines as they require new construction or renovation, we are starting to see tangible progress. In late October, Atlantic City Contact Center hosted a grand opening in its new home in the Claridge Hotel, where it will employ more than 300 by early next year.
Earlier in October, Barrette Outdoor announced that it moved into its new manufacturing facility in Egg Harbor City and is now looking to hire more than 250 people to fill the new positions that were material to their Grow NJ approval.
This follows the news in July that nuclear power plant components company Holtec International broke ground on its new headquarters in Camden, where it will bring 295 new jobs.
The progress of these projects across southern New Jersey is a testament to the effectiveness of the EOA in meeting its legislatively established objectives and contributing to the growth of the state's economy. Companies considering locating or expanding in New Jersey continue to apply for the Grow NJ program, and we hope that many more eligible companies will recognize all New Jersey has to offer.
supplies in demand
Sitting and working for hours can be painful, and the cold winter weather getting ready to creep in may make it worse. But, there's no need to fret. These enhancing supplies will be sure to keep you comfortable and cozy while in the office.
Lower Back Pain Relieving Gel Seat (pictured)
Reduce the pain that can set in from sitting too long with this mobile, light-weight cushion. The seat is also structured to promote proper posture to relieve spinal strain. (SharperImage.com, $119.99)
Eyestrain Reducing Task Lamp
In order to alleviate eye strain, the lamp re-creates the appearance of natural light. You can adjust the position and brightness of light to best suit your reading conditions. (Hammacher.com, $69.95)
Flat-Panel Leg Warmer
Rather than rolling in a bulky space heater to keep you warm while in the office, this warming tool comes in a sleek design that also saves on electricity. (SharperImage.com, $59.99)
Humanscale Foot Massage Machine
For the ultimate comfort while at work, this foot rest that also serves as a foot massager can be placed under your desk. The massage feature targets the pressure points in the feet to relieve stress. (RelaxTheBack.com, $129.00)
To see this month's Supplies in Demand Gallery, click here.
—Hayley Lynch
TAKE 5
Big Risks for Small Businesses
Big data breaches like the ones that struck Target or Home Depot exposed millions of consumers' financial information and made big headlines in 2013 and 2014. But for every high-profile case, there are thousands of threats to confidential data held by small businesses.
We asked Bob Riesenbach, president of CMIT Solutions of Cherry Hill, to outline the top cyber-security risks for small business. According to the National Small Business Association, five of 10 small businesses have been victims of at least one cyber-attack in the past 12 months, with an average cost of more than $20,000 per breach.
Sounds terrifying, right? It is—but it also provides an opportunity to look at the security of your business data.
Here are five of the greatest cyber threats facing small businesses:
1. Cloud Computing. The storage of information in giant online data centers has created a financial incentive for cybercriminals across the globe to illegally obtain company information through vulnerable cloud computing platforms.
2. Mobile Devices. With more businesses allowing employees to access email and the company server from their personal mobile devices, simple things such as leaving Wi-Fi turned on and connecting to an unsecured network can put a business' internal network at risk.
3. Phishing Scams. Phishing scams are emails disguised to look like they're arriving from legitimate sources, but installs malware onto company computers. The malicious software remains dormant until activated by hackers, who can then trace users' keystrokes and steal company data.
4. Ransomware. Ransomware is a type of malware that encrypts data and then demands payment for decryption.
5. Social Engineering. Hackers often use psychological principles to change user behavior, which helps them gain access to private company data.
crunching numbers
$25,000
Amount that Investors Bank invested in Rising Tide Capital to support its mission to empower underserved communities.
80
The amount of jobs that Nature Labs in Vineland plans to add to their office by the end of March.
$2.2 million
The amount of money earned by Brandywine Realty Trust after they sold 10 acres in Mount Laurel to High Hotels Ltd. of Lancaster. The purchase was made with plans of developing a 135-room hotel and four restaurants.
$1.5 TRILLION
The amount of assets managed by the Marlton-based QED Financial System among its 40 institutional investors and asset managers.
$295,000
The median selling price for homes in Cherry Hill.
ON THE MOVE
Comings, goings, hirings, retirings and more in South Jersey.
Mattioni, Ltd. recently announced the addition of two new associates Anna Haslinsky and Kira Rold to their firm. Haslinsky focuses on estate administration and commercial matters and Rold primarily focuses on civil litigation and admiralty and maritime law. Rold will also work closely with the Maritime Group in providing counsel to the firm's clients.
The New Jersey Hospital Association named Karen S. Ali, Esq. as its general counsel. Ali will provide direction on all legal matters to NJHA and its affiliates, including matters of corporate law, health law and litigation. She previously served as director of diversity for the law firm Pepper Hamilton LLP.
Mary M. Finn was named chief financial officer for Samaritan Healthcare & Hospice, a not-for-profit organization based in Marlton. Finn will be responsible for financial reporting, budgeting, revenue cycle, cash management and internal controls for the organization. Most recently Finn served as vice president of finance physician alignment at Aria Health in Trevose, Pa.
Linda Hecker, program director of dental hygiene at Rowan College at Burlington County, was appointed to the New Jersey State Board of Dentistry by Gov. Chris Christie. Hecker has served as program director at RCBC since the program's inception in 2004, earning and maintaining the program's accreditation from the American Dental Association Commission on Dental Accreditation. She is also an active member of the American Dental Hygienists' Association.
Local restaurants Ott's and Braddock's in Medford announced the hiring of Courtney Doyle as their public relations and marketing director. Doyle will be responsible for the company's social media accounts, advertising efforts and networking for events including an annual golf outing, which raises money for breast cancer patients at Virtua Hospital.
Alice A. Farrell, MSN, RN, CEN, has been named chief nursing officer at Kennedy University Hospital—Washington Township. Farrell will oversee the clinical and operational aspects of nursing at Kennedy's Washington Township acute care hospital. Farrell is the recipient of a 2008 Kennedy Beacon Award for her outstanding contributions to health care in the community and is known for her expertise in coaching, mentoring and process redesign.
Kathleen Fahy was appointed director of business development at the Cherry Hill based construction management firm Blackman & Company Inc. Fahy will be responsible for developing new business opportunities and building client and industry relationships in the Greater Philadelphia area.
Sun National Bank in Mount Laurel announced the promotion of Jessica Veliz to Vice president and relationship manager for the bank's commercial real estate team. Veliz has a background in managing commercial real estate relationships and related portfolios throughout the region. In her role, Veliz will be responsible for business development and relationship management for clients throughout New Jersey, the New York metro region and Pennsylvania.
Loretta Winters is the newest member to join the board of directors at South Jersey Federal Credit Union. Winters is the current president of the Gloucester County NAACP chapter and has been district registrar of the Deptford Township School District for the past five years. She has held numerous board positions in nonprofit organizations and has been a recipient of multiple awards for her commitment toward community service.
The law firm of Sherman Silverstein announced that William Mackin, Esq. was appointed chair of the New Jersey Bankruptcy Lawyers Advisory Committee. Mackin previously served as the vice-chair of the committee for the last two years.
DULY NOTED
Bowman & Company LLP hosted the Rutgers University–Camden National Association of Black Accountants. Guest speakers included Ralph Albert Thomas, CGMA, CEO and executive director of the New Jersey Society of CPAs, Michael D. Cesaro, CPA, managing partner of Bowman & Company LLP and Robert E. Biddle Jr., principal of Bowman & Company LLP. Bowman & Company LLP is the largest southern New Jersey accounting and management consulting firm and specializes in providing audit, accounting, tax planning and preparation services, as well as employee benefit plan administration and management consulting services to a range of commercial and non-profit clients.
Inspira Home Care and Hospice hosted their 29th annual Lobster Bake at the Greenview Inn at Eastlyn in Vineland. Guests enjoyed "down-the-cape" style food and music by The King Richard Band. All Proceeds help to provide home care, hospice care, palliative care and grief and healing support.
Kennedy Health contributed a gift basket for the "K9 Kountry—My Kinda Party" fundraiser at the Washington Township Senior Center. The second annual K9 fundraiser will feature a Chinese Auction, mechanical bull, music, prizes and food. The fundraiser benefits the Washington Township Police Department K9 Fund.
National business development and marketing expert Kimberly Rice recently presented "It's Women's Work: From Concept to Reality", a CLE program of the annual Philadelphia Bar Association's annual Bench-Bar conference held at The Borgata in Atlantic City. Rice is a Principal/Chief Strategist of KLA Marketing Associates, founder of Women in Law Rainmaker Forum and has nearly 25 years of experience of helping law firms and lawyers generate increased revenue.
Horizon Blue Cross Blue Shield of New Jersey has been named "The Best Insurance Company of 2016" in the health insurance field, according to Insure.com. The online insurance site surveyed more than 4,000 customers with car, home, life or health insurance plans and respondents provided ratings on their levels of satisfaction with their insurance companies. In its survey, Insure.com noted that Horizon BCBSNJ "scored its highest marks, five stars, in claims processing and customer service."
The Kennedy Cancer Center received a donation from the Barbara Cook Cancer Foundation. The donation came from proceeds from Bill Bottino's Mud Run For Cancer, in which Kennedy's team raised the most funds: $4,700. The Millville based Barbara Cook Cancer Foundation donated a total of $140,000 to three area cancer organizations, including Kennedy's Cancer Center. Kennedy's award will go toward its Hope & Healing Patient Assistance Fund, which supports patients in the community living with cancer.
Kennedy associates Danielle Barnes and Sandra Pirretti were presented with the Lifestyle Change awards from the American Heart Association. Lifestyle Change awards celebrate people who have decided to take care of their hearts by making healthy choices like lowering their cholesterol, losing weight, quitting smoking or implementing an exercise program. Barnes, a Certified Pharmacy Technician, lost 81 pounds after changing her diet. Pirretti, a Guests Services Coordinator, was diagnosed with a rare form of arthritis in 2008 but has maintained a positive attitude about overcoming obstacles.
Published (and copyrighted) in South Jersey Biz, Volume 5, Issue 11 (November, 2015).
For more info on South Jersey Biz, click here.
To subscribe to South Jersey Biz, click here.
To advertise in South Jersey Biz, click here.