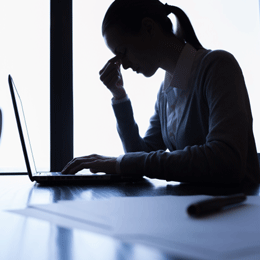 A Changing Workforce
The U.S. government began keeping track of workers' hours in 1890 when the average workweek for full-time manufacturing employees was around 100 hours. After a long battle between workers and government officials, eight-hour days became standard practice when Congress amended the Fair Labor Standards Act, limiting the workweek to 40 hours. That was 75 years ago. In June, Congress proposed a rule change that would expand the number of Americans who qualify for overtime pay, increasing the salary threshold from $23,660 to $50,440. The changes haven't yet been approved, but are likely to take effect early in 2016 and will impact many business owners across the country.
Anticipating impact
"It's estimated that five million workers are going to be grouped into this new category," explains Alexa Miller, legislative chairperson for the Society for Human Resources Management's Morris County Chapter. "Workers who are classified as exempt managers and supervisors who earn as much as $50,000 a year would have to be reclassified as non-exempt hourly employees who will have to be paid overtime accordingly."
"The issue isn't to say that those individuals who earn that salary are necessarily exempt," says Flaster Greenberg's Adam Gersh. "What it really means is that if you do earn the threshold salary, you can't be exempt, even if your activities indicate otherwise. That's concerning to employers." He says the challenge will be in addressing workers who perform managerial or non-managerial tasks. "There's a body of law that guides that, in terms of how much time an individual spends on management aspects of a job, as opposed to the essentially non-exempt work and where that line can be drawn."
Existing regulations for hourly wage employees only add to the confusion. "You've already got federal and state laws that protect them. Now, you're looking at white-collar workers and asking their employers to get on board with paying hourly rates, based on a salary, for anything worked over 40 hours," says Louis D'Angeli, vice president of legislative outreach and legal affair for the New Jersey Staffing Alliance. He says it's hard enough as is for employers to find and retain qualified workers and additional regulations and caveats to the hiring process will make it even more difficult. "Most companies today are already providing some sort of protection for employees. Mandating these things makes it much harder," he says.
He believes that small businesses will be hardest hit. "The 600,000-plus franchised small businesses in the U.S. account for 40 percent of all retail sales and provide jobs for some 8 million people," D'Angeli says. "I would bet that 80 percent of those small businesses can't afford all the regulations that are out there."
Plan ahead
While the regulations will certainly have an impact, Gersh says people may be panicking a little too soon. "We don't know what the numbers are going to be. We don't know if there will be some additional exemptions that will come into play when it's ultimately enacted," he warns.
D'Angeli agrees, "We're going to have to wait and see what's presented as far as guidelines. It probably won't be as bad as it seems. It will definitely have an effect on the overall operations of an organization."
But it's never a bad idea to take a closer look at budgeting and overtime costs. Miller suggests starting with an internal audit to determine which positions are currently paid in the $23,000 to $50,00 range who might fall into the new category. "Typically salaried employees are not keeping track of the time that they work," says Miller. "Think about updating policies to address this and telling transitioning employees how you're going to track their time going forward."
"Employers should always be evaluating and reevaluating what positions are properly classified as exempt and non-exempt," adds Gersh. "At the same time, they should also be thinking [about] how the law is evolving in these areas and how the case law is treating employees with similar duties to make sure the employer is in compliance. "You really need to look at your classification of employees and figure out what overtime costs are and whether alternate solutions are cost-effective," says Gersh.
Examining options
Imposing an email curfew is one such alternative measure to which some employers are turning. "Email curfews definitely have the potential to curtail off-duty work," says Miller. But while this may solve one problem, it could also create others. "You have to think about your customers and client service and what the expectation is, which will vary depending on the business."
Gersh believes business owners will take other steps: "I think, more likely, you're going to see employers look to restructure and more employers looking to outsource with independent contractors."
Each business will have to decide for itself how to handle the changes, but they are coming, so look carefully at your options now. D'Angeli warns against making rash decisions, "If you're not sure, prepare for what could be very bad, but continue operating as usual. … Nothing happens over night, things don't change immediately. There's always a way to shift slightly."
Published (and copyrighted) in South Jersey Biz, Volume 5, Issue 11 (November, 2015).
For more info on South Jersey Biz, click here.
To subscribe to South Jersey Biz, click here.
To advertise in South Jersey Biz, click here.