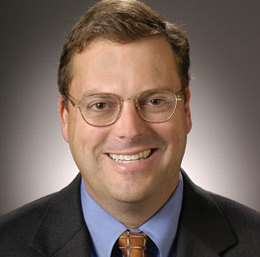 Corner Office: Thomas A. Muccifori, Esq.
Thomas A. Muccifori, Esq.
Founder and Chair, Archer & Greiner, P.C.
Archer & Greiner, P.C.'s Trade Secret Protection and Non-Compete Group is dedicated to the drafting, negotiating, counseling and litigation of non-disclosure, non-solicitation and non-compete agreements. Here, Founder and Chair, Thomas A. Muccifori, Esq. discusses the value of non-compete agreements between employer and employee.
What is a non-compete agreement?
A non-compete agreement is the general term for a variety of restrictive covenants that can be imposed by an employer as a means of protection against an employee from going to work for a competitor ("non-competition covenant"), poaching customers ("non-solicitation covenant") and employees ("anti-piracy covenant"), or misappropriating proprietary information ("non-disclosure covenant").
How is a non-compete agreement structured?
Very carefully. Non-compete agreements are almost always drafted by the employer and any ambiguity will be construed against the employer, as drafter, since by their very nature, these agreements limit competition. Non-compete agreements are ancillary to other agreements, typically contained in an employment agreement, company handbook or severance agreement.
Is it in the best interest of employer or employee?
From an employer's perspective, non-compete and other restrictive covenants are important tools to protect an employer's legitimate interests and to prevent the loss of key customers, employees, customer lists, price lists and other sensitive information that can damage a company if disclosed to a competitor. These covenants cannot be used by employers, however, solely to stifle competition and scare employees into remaining with their employer. From the employee's perspective, non-compete agreements can limit the ability to find future employment or utilize various information or contacts gained during employment.
How enforceable is a non-compete agreement?
As a business owner, you may have heard that non-compete agreements are simply unenforceable because they are always anti-competitive. In New Jersey and Pennsylvania, this is a myth.
While a non-compete that desires to restrict competition, standing alone, is unenforceable, restrictive covenants that are reasonable in scope and protect a legitimate business interest can be enforced.
Once an employer establishes a recognizable legitimate business interest, the employer must then also show that the temporal and geographic restriction is reasonably tailored to protect the employer's business, and not so overbroad as to impose undue hardship on the employee. In most states, including Pennsylvania and New Jersey, courts may narrow the scope of covenants to balance employer protection with the former employee's right to work in his or her field.
Published (and copyrighted) in South Jersey Biz, Volume 5, Issue 10 (October, 2015).
For more info on South Jersey Biz, click here.
To subscribe to South Jersey Biz, click here.
To advertise in South Jersey Biz, click here.