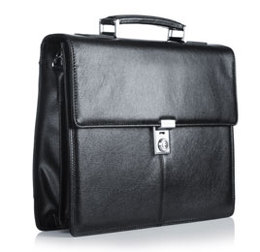 Biz In Brief
State technologists who are certified by the American Registry of Radiologic Technologists and would like to advance their career by becoming trained in magnetic resonance will soon be able to take advantage of a credit-based program offered at Rowan College at Burlington County.
Citizens Bank ranks second in the nation among home loan services for client satisfaction, according to a study conducted by J.D. Power. The study showed Citizens Bank scored 50 points above the industry average.
In anticipation of client growth, publishing house Simon & Schuster is expanding its Delran distribution center by nearly 200,000 square feet. The New York-based company said it hopes to have the expansion completed by the end of the year, bringing the total square footage of the facility to 718,000.
The New Jersey Public Transportation board of directors approved the purchase of $395 million worth of new buses in one of the largest contracts between NJ Transit and Motor Coach Industries. This new equipment purchase of 772 buses will replace the existing MCI coaches in New Jersey's fleet. The new fleet will increase seating capacity by 6 percent, NJ Transit estimated.
Four Virtua Health Hospitals were named to Hospitals & Health Network's 2015 Most Wired list. Organizations on the list extend the use of IT systems outside the hospital's walls, according to the organization.
The Henry M. Rowan College of Engineering at Rowan University entered into a five-year exchange agreement with the University of the Philippines, Diliman. The exchange will provide students and faculty at both schools an opportunity to study, research and work at the other. Efforts to develop the exchange program began more than a year ago, initiated by Rowan University Board of Trustee member Lita Abele, a native of the Philippines who now lives in Mantua Township. At the start, each university will send two students a year to the other. Faculty exchanges will follow. Two Rowan students currently are studying and conducting research in UPD in Quezon City.
Stockton University, which had purchased the former Showboat Casino Hotel in Atlantic City and hoped to make it a satellite campus, can find a new buyer for the casino, a judge ruled, after it was determined the property can only be used as a casino-hotel.
Cherry Hill-based Doc View's mHealth Solutions has received patent approval for a mobile health monitoring solution that creates a two-way communication loop between caregivers and at-home patients. The "smart device"-based program allows patients discharged from a hospital to remain connected to their care team with a series of regularly scheduled two-way reporting sessions. The application, which is currently in use for both Congestive Heart Failure and Chronic Obstructive Pulmonary Disease patients at beta test sites, increases the number of patients who can be actively monitored by 10 times.
Private equity real estate group, Tryko Partners LLC, has acquired Liberty Park Townhomes from Vesta Corp. for an undisclosed amount, and has reached a payment-in-lieu-of-taxes agreement on the 184-unit property on South 8th Street in Camden. Brick-based Tryko worked with the city, as well as Steve Erie from Vesta and Earl Cole from MMA Capital Management LLC to secure the PILOT agreement. The group is planning a $1.5 million capital improvement project.
Philadelphia-based Lannett Company Inc. is buying Kremers Urban Pharmaceuticals Inc., a U.S. subsidiary of biopharmaceutical company UCB S.A., with headquarters in Princeton. The deal is expected to close in the fourth quarter of 2015 and will give Lannett Kremers' commercial portfolio of 18 products, as well as myriad products in application and candidate stages.
Published (and copyrighted) in South Jersey Biz, Volume 5, Issue 9 (September, 2015).
For more info on South Jersey Biz, click here.
To subscribe to South Jersey Biz, click here.
To advertise in South Jersey Biz, click here.