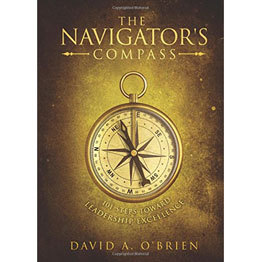 Office Space
Crunching Numbers
two: Number of indoor water parks in a redevelopment plan Atlantic City's Casino Reinvestment Development Authority approved recently.
6.1: Percentage of unemployment in New Jersey, according to the U.S. Bureau of Labor Statistics. It is the lowest unemployment rate since 2008's financial crisis.
15: Years since officials proposed toll hikes for the Burlington-Bristol and Tacony-Palmyra bridges; the toll was recently raised from $2 to $4.
$2.55 MILLION: Grant amount Rowan University School of Osteopathic Medicine received from the Health Resources Services Administration to improve geriatric health by establishing the New Jersey Geriatrics Workforce Enhancement Program.
432,000: Square feet of a solar array that will be installed by Pro-Tech Energy Solutions on A.C. Moore's Berlin distribution warehouse and headquarters.
348: Megawatts of the installation, which should reduce the company's energy costs as much as 50 percent.
Supplies in Demand: Lead the Way
CEOs, top executives and managers are all leaders in the realm of business, but such a job can be difficult, as it is full of responsibilities and tough choices. This month, we feature three books that can help sharpen or spark your leadership skills.
The Navigator's Compass: 101 Steps Toward Leadership Excellence
David O'Brien provides tried and true tips, stories, and lessons on various qualities so leaders can expand their impact and influence. (Tate Publishing, August 2015, $9.95)
Inspirational Gamechangers: How the Best Business Talent Create Astonishingly Successful Companies
Gerry Thompson and David Mellor share interviews from established business leaders and trailblazing entrepreneurs to reveal sound advice from those who have earned their success. (FT Press, August 2015, $34.99)
The Positive Organization: Breaking Free from Conventional Cultures, Constraints, and Beliefs
Presenting suggestions on how to change the traditional organizational strategy of top-down hierarchy is the basis of Robert E. Quinn's most recent offering, helping leaders find a way to make everyone in their business feel involved. (Berrett-Koehler Publishers, August 2015, $20.50)
Published (and copyrighted) in South Jersey Biz, Volume 5, Issue 8 (August, 2015).
For more info on South Jersey Biz, click here.
To subscribe to South Jersey Biz, click here.
To advertise in South Jersey Biz, click here.