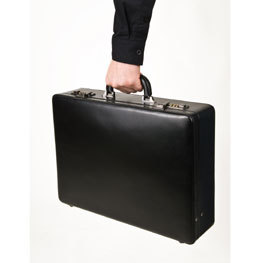 Biz in brief
CareKinesis, a local medication management company, will receive almost $9.7 million in New Jersey tax credits over the next 10 years. The allotment of this money is to aid the company in a move to new headquarters within Moorestown.
CareKinesis's request for assistance was approved by the New Jersey Economic Development Authority under the Grow New Jersey program. The money approved will help the company keep 74 jobs, as well as create 191 new jobs.
NAIMertz, a leading full-service commercial real estate firm serving southern New Jersey and the Greater Philadelphia area, recently leased 3,600 square feet of retail space to Cherry Hill Martial Arts. The lease is located in the Marlton Square Shopping Center in Marlton. Fred Meyer, SIOR director of corporate services, and Jonathan Klear, vice president, negotiated the lease. Cherry Hill Martial Arts is moving from a nearby location.
South Jersey Gas is attempting to continue with its proposal for a 22-mile pipeline, delivering natural gas to a power plant in northern Cape May County.
The company, based in Folsom, filed an amended application with the New Jersey Pinelands Commission that sought project approval along the original route, part of which cuts through the protected Pinelands Forest Management Area.
This project is one of at least a dozen new pipeline extension proposals in New Jersey.
New Jersey American Water has officially acquired Haddonfield's water and wastewater system. The approval of the transaction allows for the immediate service to 4,500 water and wastewater customers. About $6.5 million will be invested from New Jersey American Water over the next year in order to upgrade Haddonfield's water and wastewater infrastructure.
American Asphalt Company held its Customer Appreciation Day and Equipment Rodeo in May. The event took place at the company's Burlington plant. There was a kid's area, a place to eat lunch, an equipment challenge area, plant tours and a tour through the asphalt lab.
Rastelli Foods Group was a part of the very first episode of ABC's newest series Beyond the Tank, a spinoff of the hit show Shark Tank. Beyond the Tank gives viewers a firsthand look into the aftermath of an investment from the original show.
Al "Bubba" Baker, the restaurateur and former defensive lineman for the Cleveland Browns, previously made a deal with Shark Tank cast member, Daymond John. The show took the audience on a tour and behind-the-scenes look into Rastelli Foods Group.
As the result of a new partnership with Rowan University, Burlington County College will change its name to Rowan College at Burlington County. This marks Rowan's second partnership with a community college. Students will now enroll in the community college for two years and then, as long as they meet basic grade requirements, are guaranteed transfer admissions into the four-year university.
PATCO rolled out the first of its refurbished railcars promising new levels of comfort, safety and reliability for commuters between South Jersey and Center City. Despite returning to service more than a year late, the rebuilt cars are equipped with new interiors, electronics, and heating systems. All systems appeared to work flawlessly on the first train's inaugural trip from the Woodcrest station in Cherry Hill to the Eighth and Market station in Center City. PATCO has also introduced a new system for riders to use credit and debit cards for ticket purchases
The Stockton Aviation Research & Technology Park, an auxiliary organization of Stockton University, assumed the lease of 58 acres in Egg Harbor Township, with plans to begin development by the end of 2015. Once all seven of the planned buildings are completed, the site will have the capacity to offer 400,000 square feet of potential office and research space and could generate more than 2,000 high-paying jobs.
The use of drones to give farmers a bird's-eye-view of crops and an assessment of their health is a growing field. Unmanned Sensing Systems (US2) in Mount Laurel is among the first in New Jersey to gain Federal Aviation Administration authorization to operate the flights in all 50 states. Many companies across the country have focused on drones not only as a tool in agriculture but in construction; search-and-rescue missions; topographical mapping; pipeline and utility pole surveys; flood and storm damage analyses and monitoring of livestock, forest fires and climate change.
Retailers at Gloucester Premium Outlets in Blackwood and the center management office are looking for workers to fill 800 full- and part-time jobs. Employment opportunities range from store managers and assistant managers to sales associates, clerks, customer service representatives and maintenance and janitorial workers.
The Coriell Institute for Medical Research won a five-year, $6.5 million award from the National Institutes of Health to support research on aging. The money will be used for the collection of cell lines, stem cells and DNA samples, used in age-related research, including a project to identify new genes related to Alzheimer's disease. The nonprofit biomedical research center also recently won a $14 million biobanking grant to support a human genetic cell repository representing nearly 900 diseases.
A $50 million request made by the Rowan University/Rutgers-Camden Joint Board to build a new health sciences facility in Camden is still under review by the state Economic Development Authority.
The EDA gave preliminary approval to the joint board's funding application for a biomedical research facility near the Cooper Medical School of Rowan University.
American Water Works received approval from the state Economic Development Authority for a 10-year, $164 million Grow New Jersey award to build a new headquarters facility in Camden. The proposed facility would consolidate corporate staff currently housed in five separate locations.
DULY NOTED
Jest Notes & Baskets received the 2015 Voice of Business Award for Business Excellence for companies with less than 25 employees. Owner Cheryl Pliskin accepted the award from the Burlington County Regional Chamber of Commerce.
Kevin Blue and Jessica Baskin of Idea Lab Digital, LLC, were both selected this past May as two of Jersey's Best Marketing and Communication Professionals Under 40. Blue, of Maple shade, is the UX Designer and Front-End Developer for Idea Lab Digital and Baskin, of Moorestown, is the Graphic & User Interface Designer. Both have been with Idea Lab Digital since 2011.
J.L. Weiner & Associates CEO and Founder Jo-Ann Weiner recently earned the globally preferred Certified Fraud Examiner (CFE) credential. In order to earn the highly-coveted distinction, Weiner successfully demonstrated expertise in four critical areas: fraudulent financial transactions; fraud prevention and deterrence; legal elements of fraud; and fraud Investigation.
The Construction Management Association of America—Mid-Atlantic Chapter gave NEW ROAD Construction Management a Project of the Year Recognition Award for Public Building Projects under $20 Million for the new athletic stadium it constructed at Rancocas Valley Regional High School. NEW ROAD was the Construction Manager, Garrison Architects designed the facility and William J. Gross constructed the facility.
Published (and copyrighted) in South Jersey Biz, Volume 5, Issue 6 (June, 2015).
For more info on South Jersey Biz, click here.
To subscribe to South Jersey Biz, click here.
To advertise in South Jersey Biz, click here.