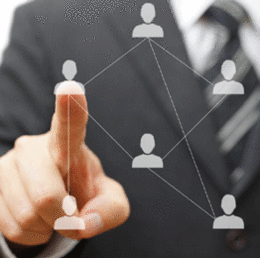 Close of Biz: When to Ask for Help
Local business leaders on when it's appropriate to look to outside resources for assistance.
Efficiency is one of the most important qualities a business can possess. A successful company runs at its best when the work is done on time and in an accurate manner, when deadlines are met, employees are working together in a team-oriented environment, and the days are productive. Every company has a variety of employees with differing skills working for it, from public relations professionals to computer engineers to sales representatives—but what happens when a situation arises that cannot be addressed and remedied within the organization?
Certified Payments Professional of Envoy Business Advocate Bonnie Natal says companies can ask for help from an outside source whenever faced with an issue they can't fix internally.
"I would say you should look for help when there is something that happens [and] you don't have the expertise to [fix] it yourself, or it takes up valuable time that you could [use to be] doing something else or something that is more productive," she says. "You should definitely choose to outsource if [an issue] takes up more of your time than wanted."
As soon as a company realizes it will have to outsource a problem, the next step is deciding how to do so.
Outsourcing is an extremely valuable tool that many businesses take advantage of, says Sean Atkins, founder and president of ACC Accounting Solutions. "If the company deems the need to be much larger or skilled than their current staff, then looking for an outside solution makes the most sense. Most outside consulting companies can solve a problem, and if needed, train the company's staff to maintain [the issue] if the situation is a recurring one."
Time is a very important asset, especially to companies running on deadlines. Association Headquarters Inc. President Robert Waller, Chief Executive Relationship Officer Michael Dwyer, and Chief Operations Officer Lori Gordon all agree the best time to look for help is when the organization does not have in-house expertise.
But it's important to look within a company's employee pool before deciding to spend a large sum of money to hire someone else to complete a project.
"I think all companies should look internally at their staff," Atkins says, "and if they can find a match of the company's needs with an existing employee they should always consider that step one in training and grooming for that need."
So how often should companies look beyond their current position for help? Waller, Dwyer and Gordon say companies should be seeking out help on an annual basis.
"Growing companies whose leadership is constantly seeking a 'better way' should expect to seek help beyond their four walls on an annual basis in at least one area," they say. "Even large companies with significant house expertise in areas such as technology, HR, and other specialized functions should be seeking outside perspective to confirm adherence to agreed upon best practices within each area."
An outside perspective can also be helpful when leading to an opportunity for a company's growth. But in order for growth to occur, the company needs to be running successfully so it can ensure its longevity. A good way to plan for success is training, Atkins says. "Teach your employees to be successful, and they will grow the company."
Published (and copyrighted) in South Jersey Biz, Volume 5, Issue 6 (June, 2015).
For more info on South Jersey Biz, click here.
To subscribe to South Jersey Biz, click here.
To advertise in South Jersey Biz, click here.