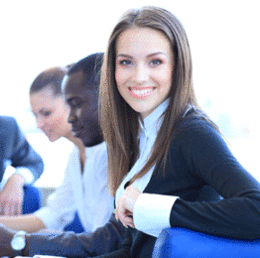 Millennial Minded
Making your business attractive to a younger generation
As the class of 2015 graduates, millions of new millennials are entering the job market; and many businesses are eager to snatch up that fresh talent. With millennials just beginning to take off in their careers, they'll be a generation that truly shapes our country's economic future and may even change the future of many businesses. Millennials bring a lot of great characteristics to the table that makes it very beneficial to attract them to your business.
"In 2015, millennials now represent the single largest portion of the workforce, outnumbering the baby boomers," says Thomas Tilley, SPHR, senior director of human resources for AH, an association management company based in Mount Laurel. "Employers need to be shifting gears to be able to tap into this growing category."
Tilley says that millennials bring a lot of value, including the fact that they "run at a different speed in regards to technology."
"Their ability to instantly access and evaluate data sets them far apart from previous generations," he continues.
Many companies are also interested in attracting millennials because of the fresh perspective and approach they bring with them, says Ken Bode, area manager with Integrity Staffing, which has Swedesboro and Mount Laurel locations. New blood often brings creativity and new ideas.
"This is most true for companies that are looking to grow and are more progressive and forward thinking," Bode says. "Millennials do not believe in some of the more traditional ways companies function or operate. Studies show that most millennials prefer to work in a more collaborative work environment with flexibility."
Daniel J. Ruotolo, managing partner of Ruotolo, Spewak, & Co., Certified Public Accountants, in Mount Laurel, has experienced that first-hand with the millennials he's hired and worked with. Ruotolo is also the founder and chairman of Student Working Professionals (SWP), a nonprofit organization dedicated to helping students with job placement, readiness and internships.
"Millennials are incredibly collaborative and they prefer to work in groups," Ruotolo says. "That may be something that companies aren't used to doing but it can be very beneficial. I've found that it helps generate creative ideas when people work together."
Boost your appeal
Consequently, attracting millennials may mean showing them that you have a workplace where they can be collaborative and form partnerships.
"Organizations need to identify ways to break the traditional work barriers relating to the way things 'have always been,'" Bode says. "Organizations need to be open to new ideas and approaches when it comes to work time flexibility and creating a more collaborative environment in their organization as opposed to a strictly competitive environment."
Demonstrating that you value and offer flexibility is also important. Flexibility in how and when millennials can perform work is an attractive job feature, says Tilley, who adds that AH has made flexibility a core value by allowing for telecommuting and flexible hours. He says millennials appreciate the opportunity to take advantage of both of those offerings.
"In order to attract millennials, market yourself as an employer who shares their values," Tilley continues. "Try to match them with good mentors and each will benefit from the experience. In addition, give examples of growth opportunities within the company and how they can get involved in non-work related activities like volunteering and committees."
Ruotolo agrees, adding that millennials value a company that is community-oriented. If you give them opportunities to be more involved with the community, they will thrive. Internally, millennials also value a positive relationship with their manager.
"Studies show that most millennials would prefer to be their own boss, but if that is not possible, they would prefer to work for a boss who is more of a mentor or coach and less of a traditional 'manager,'" Bode says. "In my experience, millennials tend to pursue opportunities where they feel they can make a difference in an organization and not just fill a slot."
Retaining millennials
While a lot of companies may talk about these kinds of values, following through is equally as important, says Ruotolo. It could do you more harm than good to make work environment promises you can't keep.
"A lot of businesses speak this kind of stuff, but they don't follow through," Ruotolo says. "Millennials will figure that out pretty quickly and move on. They want to work for a company that does more than just talk about these values."
In truth, millennials aren't nearly as attached to jobs as their predecessors. Ruotolo says that research shows millennials will change jobs as many as 12 times in their lifetime.
"A lot of it is that they get bored," he continues. "Millennials need to be challenged and have new projects or they can become bored quickly. They also value receiving useful feedback from their employer on how they can improve."
Tilley agrees. "Attracting millennials is one thing, but the real challenge is retaining them," he says. "This demographic does not share the same attachment to employers or identify with employers like previous boomers or traditionalists. Millennials will change jobs far more often than previous generations and are more comfortable doing so."
Tilley says AH has aimed to overcome that turnover rate by putting the "right person in the right seat."
"Find someone who loves what they're doing and is skilled in their field and you will find someone who will remain with their employer for a longer period of time," Tilley says.
One thing that all our sources echoed, as well, is that total compensation—while important—is not the be-all-end-all for this generation.
"While total compensation is a factor, the millennial will put in time at a job that they see as serving their purpose or furthering their expertise, even if they think that the compensation is lower than desired," Tilley says.
"Financial compensation is obviously important, but certainly not No.1 on the priority scale of most millennials," Ruotolo adds. "They would actually take less pay if they see more value."
What composes "value" in a job are all those pieces that make the company attractive—flexibility, collaboration opportunities, community commitment and manager relations. Those pieces add up to create the total level of value millennials see in your company.
When searching for jobs, millennials will often comb through job descriptions. But Ruotolo says that more often than not, companies don't even have a clear job description when seeking out new hires. He says it would benefit companies to make their job descriptions less general and focus more on outlining actual expectations.
Ruotolo offers this final piece of advice to companies who would like to make themselves more attractive to millennials: self-reflection. "Take an honest look at yourself and determine if you have the features millennials find attractive," he says. "If you don't, determine if there are changes you are willing to make to attract this generation."
Published (and copyrighted) in South Jersey Biz, Volume 5, Issue 6 (June, 2015).
For more info on South Jersey Biz, click here.
To subscribe to South Jersey Biz, click here.
To advertise in South Jersey Biz, click here.